Spring Cleaning Your Sex Life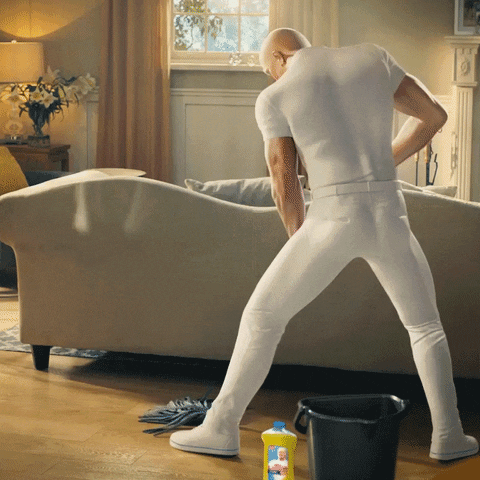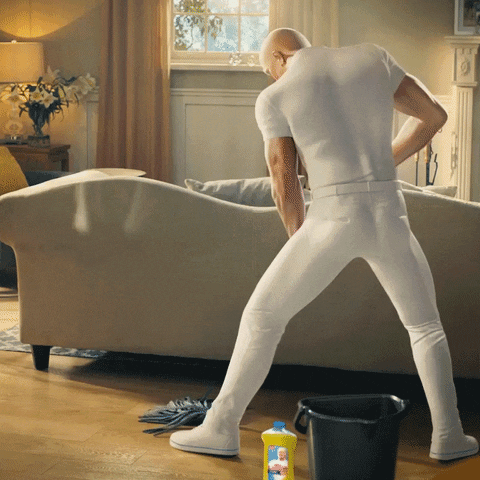 Crawling out of hibernation and soaking in the delightful vitamin D, it's that time of year we finally say hello to spring! And all the first-of-the-year duties that come along with it.
Which is where we turn to spring cleaning: a task often chocked up to being a grade-A pain, when in reality, it's the perfect time to tidy up all facets of your life—sex included.

By keying into what is and isn't working, and getting your habits, mindset, and possessions in tip-top order, you can hit reset in the romance department to reinvigorate all the things that spark your heart.

Since we know this tends to be a lot easier said than done, here are a few pointers to help with the epic job:
Spring Clean Your Relationship(s)
Life's too short to invest time in toxic people, so as this spring cleaning sesh rolls around, take a moment to assess whether you're guilty of falling into the notorious trap. And if so…declutter!

It doesn't take a sexologist to know that the best partners are positive ones. It may sound fairly obvious to ensure you and your other half are compatible (both sexually and personality-wise), make each other happy, and bring out the best in each other. However, being conscious and mindful of your compatibility and mindset makes a game-changing difference, that too often gets overlooked.

If your current M.O. is embracing a series of untethered sexploits for your own empowerment, then just be sure you're truly doing you – and being safe about it. Rather than resorting to swipe-induced one-night stands or FWBs, simply because you feel the need to constantly have someone on deck.
Spring Clean Your Romance
Of all the things that have a tendency to change and evolve, what turns you on tops the list by far. So stepping back every once in a while to assess what brings you pleasure is another key part of this annual sex life de-clutter sesh.

Whether coupled up or enjoying yourself solo, there is a slew of sexy elements that factor into our romantic state of affairs. From types of foreplay, positions, and toys, to frequency and adventurousness in general, take note of what does and doesn't spark joy—in true Marie Kondo fashion. After that, try adding another column of things you're clamoring to try, and determine what adjustments or overhauls you can make to increase satisfaction overall.

Kickstart The Conversation
Once you've given some thought as to what you want (and how you want it), next on the spring cleaning agenda is hashing it all out with your partner.

Newsflash: they aren't mind readers. So don't be afraid to initiate a straight-forward conversation about what each of you likes. If you ever need a more casual "in" to the discussion, feel free to slide into the topic using a TV show/movie, suggesting a sex workshop, or even listening to Sex With Emily together!
Sensualize Your Surroundings
Saying 'out with the old and in with the new' is just as relevant to romantic revamps as well; so assessing your sexy setup is a critical step we can't help but recommend.
Is your underwear looking a bit drab? Get some sexy new lingerie! Sheets starting to wear thin? Revamp your bedroom vibe with a fresh set, and a sex wedge that doubles as a cute throw pillow. That unscented drug store lotion simply not doing the trick for this unbearable post-winter dry skin? Lather up with some organic love oil.

Sensuality is a mindset, so now is the time to revitalize all the accoutrements that can help bolster the sexy mood.
Don't Forget The Toy Box!
Just like bathroom drawers or the bottom of your purse, it's easy for little things to get totally out of order when it comes to your sex toy box, too. Despite how annoying, boring, or daunting it may feel, just bite the bullet and finally sort through it all this spring.

Depending on your inventory, start by grouping everything by type. Vibrators, plugs, sleeves,  lubes, condoms—whatever it is, make sure there's rhyme and reason behind what's gathered together. Then after everything's accounted for, give it all a good clean with an anti-bacterial spray, or a solid run through the dishwasher) and toss out anything that doesn't spark joy.

Once you have your collection under control, you can repurpose some craft or drawer dividers to keep things tidy all year. Perhaps even spring for one of those 2000s-era over-the-door shoe organizers for easy toy and charger pairing—the spring cleaning possibilities are truly endless.
***

Although this may seem like a lot to get done in one go-around, it'll be worth it in the end – we promise! No matter how you choose to spring clean your sex life, just one solid session can send you on a trajectory of titillating success. Once it's time for summer to roll around, you'll be an expert at bringing the heat.

---
Alex Anderson is an LA-based lifestyle designer proactively raging against the cultural grain. By day she works in television production, and by night enjoys writing, sewing and seeking guidance from the stars. She also finally has an all black kitty named "Cher." You can follow her website and on Instagram!