10 Realistic Resolutions We Can ALL Commit To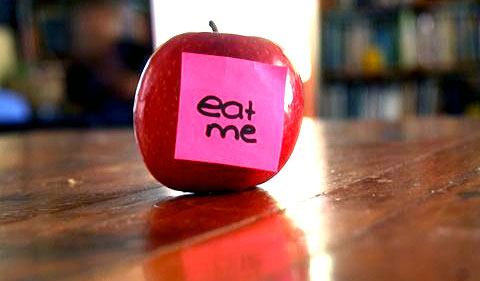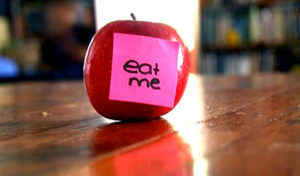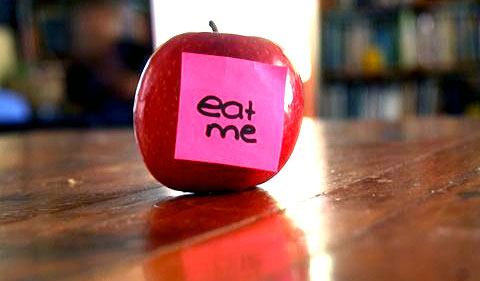 The new year is always a good time to evaluate who you've become and who you want to be. We get a clean slate to make new goals and do the things we've been procrastinating for far too long. Maybe this is the year that you finally ask your girlfriend to move in, get out of that toxic relationship or stop drinking every Taco Tuesday away. Truly, anything is possible… Well, sort of.
It's no secret that the majority of resolutions get dropped after a couple of months, never to be picked up again. Many people will give up, accepting that it's just not going to happen, but did you ever stop to think that maybe the problem is actually the goals we're setting for ourselves?
If you really want to make a difference in your life, the trick is to make small adjustments to your daily routine. Instead of trying to make 20 changes all at once, focus your energy on one task and move on to another once you've accomplished it.
Don't where to start with your resolutions? Take some ideas from the Sex With Emily team. We compiled a list of reasonable goals to be a better lover and a healthier person. And the best part is, many of them won't cost you a thing.
Here are 10 realistic new year's resolutions to follow.
1. Prioritize Your Health
It's easy to get caught up with work and your social life, but no amount of socializing is worth neglecting your health. Even Superman is vulnerable to Kryptonite, and he was kind of, well, super.
My point is, we're not as mighty as we think we are. Stay on top of your health by visiting your doctor more often, drinking water every day and paying attention to how you feel. Take responsibility of your body, because it stays with you throughout your lifetime. Or so I'm told…
2. Masturbate More
A little self-love can go a long way in helping you understand how your body works. Everyone gets off differently, so this will help you find those sweet spots at your own pace. Once you learn how to give yourself amazing orgasms, you will be able to teach your partners all your magic tricks. Masturbating is also a popular stress reliever, so relax and let go of unnecessary tension.
3. Put Sleeping on the Schedule
With all of things we're trying to fit into our day to day lives, it can be hard to sneak in even a few minutes of shuteye, let alone a full night. I mean really, does anybody get a full eight hours anymore? But here's the thing about sleep: it's kind of a necessity.
Your body needs sleep in order to restore, rebuild and rejuvenate after a full day. Plus, research shows that better sleep is directly related to better sex. No matter how weird it may feel at first, set yourself a new (realistic) bedtime and stick with it—eventually your body will fall in line with the new sleep schedule, and probably thank you for it.
4. Ask For What You Want in Bed
While nonverbal cues can go a long way in letting your partner know how things are going between the sheets, you can't rely on body language alone to tell your partner what you need. We all wish our lovers were mind-readers (okay, maybe we don't) and could magically intuit our sexual desire; but unless you happen to be sleeping with a member of the X-Men, chances are your lover could use a little bit of verbal guidance from you.
5. Take a Walk
Newsflash: The 2 minute trek from your car to the office does not count as a workout. If your New Year's resolution was to be more active, that's great! But launching straight into a strict 5-days-a-week workout regimen is not a practical way to reach your goals. The good news is, you don't need to invest in a fancy gym membership to step up your physical activity; in fact, a simple walk in your neighborhood will do just fine.
Walking is one of the cheapest and easiest ways to work exercise into your week. Plus, a 20 minute walk can help clear your mind and increase your stamina for better sex. It's really a win-win.
6. Have Sex With People Who Make You Feel Good

These days, finding a casual sex partner is easier than finding a good Uber driver. While we all have different standards for sex, make sure the people you're sleeping with are good to you and treat you with respect. Avoid rude, inconsiderate people who don't deserve you, regardless of how cute you think they are. Sex is supposed to be fun and stress-free, so pick your partners wisely, even if it's just for a hook up.
7. Set Aside More "You" Time
Relationships are all about compromise and meeting the other person half way, but that doesn't mean you have to sacrifice all your "you" time in favor of "us" time. Whether you're dating, shacking up with a partner or have been married for years, alone time is necessary for personal growth. That's why, this year, you should make a commitment to spend more quality time doing the things you love.
Spend an afternoon at the beach, hit that shoe sale you've been dying to check out or just have lunch for one at your favorite restaurants. It's important to love yourself and enjoy your own company, and the only way to get there is by spending some one-on-one time with you.
8. Think Outside the Sex Box
Keeping things vanilla might be working for you and your partner NOW, but even the hottest sex has a tendency to get stale over time. Your bodies have a potential for so much pleasure, you and your partner owe it to each other (and yourselves) to think outside the vanilla sex box.
You don't need to turn your bedroom into a sex dungeon to spice things up! You'd be surprised at how easily a couple minor changes, even something as small as bringing a little water-based lubricant into the mix, can teach you new things about your body, and what it's capable of. Try incorporating things like dirty talk and roleplay, or even share a fantasy with each other. Sometimes you have to play outside of your comfort zone to discover new avenues of pleasure.
9. Get Off Your Phone
We love social media and dating apps as much you do, but it's time to get off your phone. There's a world full of adventure happening around you, and when your head's down and your eyes are locked on a two-dimensional screen, you're missing out on all the things the 3D world has to offer.
So try this out: Stop Snapchatting everything you see, and start embracing your life. Who knows—if you start talking to people you run into at the bar or at the park, you might even meet someone new. You never know what (or whom) you'll encounter, so live in the moment and Instagram later.
10. Stop Skipping Foreplay
Some of us battle mismatched libidos and miscommunication, but skipping foreplay is the real monster. An easy way to remember foreplay is to give yourself more time for sex. You may be in a rush to get it on, but you're only cheating yourself out of better sex by skipping foreplay. It can do wonders for you and your partner, so a reasonable warm-up isn't too much to ask for.
♦ ♦ ♦
Although we set these goals at the beginning of the year, we can make them any time of the year. Remember to be patient throughout the process if you decide to embrace new practices into your life. Even the simplest resolutions will take time and dedication to accomplish.