10 Sexy Couples' Costumes for a Red-Hot Halloween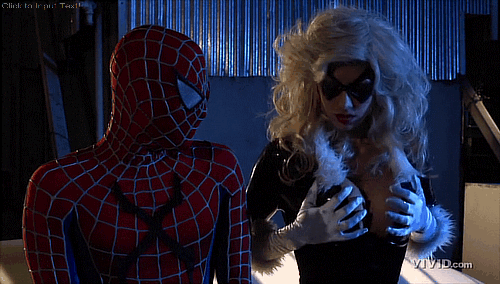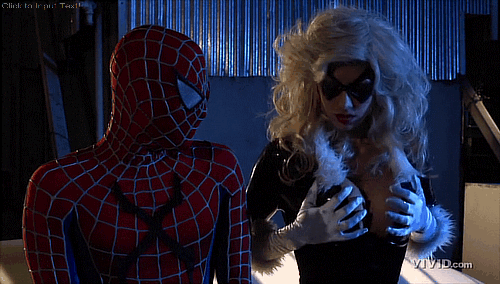 Double, double, toil and trouble—when dressing up for Halloween, double the costumes means double the fun!
With October at last upon us, swells of spook-tacular festivities are right around the corner. Just as standard as pumpkins, skulls, and all things dazzlingly dark– there are risqué revamps of almost every costume under the sun.
Cats and cops, even sewer clowns, oh my! If you can name it, there's a "sexy" version of it. As cringy as some outfit ideas inevitably are (ahem, Sexy Fake News), Halloween is still an amazing chance to throw caution to the creative wind and unleash your inner vixen.
While we love turning our partners on with spiced up versions of classic characters, why not go even further and make it a joint affair?
Whether you have a thirst for theatrics or are hunting for something sexy, yet simple, there's a costume combo perfect for you and your boo just waiting to be found. Not to mention, they can equally double as some seriously hot role-play outfits.
So to help complete the mission, here's our list of top picks for pairs:
Vampire Count & Countess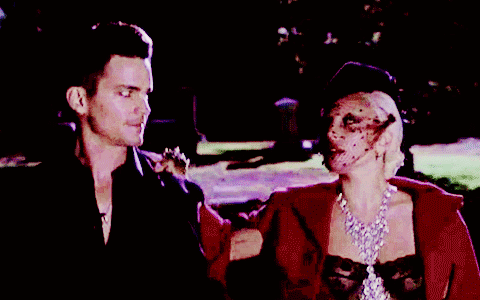 Looking to ace the costume game while seeming elegant just the same? Search no further than the ultimate sages of seduction: a Vampire Count and Countess.
Despite so many ways to do it, our favorite is with an old-world, Victorian spin. For the Count's ensemble, pair a button down and slacks with brocade vest, velvety ascot and ultra exaggerated collar. For the Countess, coordinate a luxuriously long dress with dramatically draping sleeves and lace accents in every direction.
We've all had that fantasy (or twelve), so why not become "real-life" creatures of the night for the occasion?
---
Little Red & The Bad Boy Wolf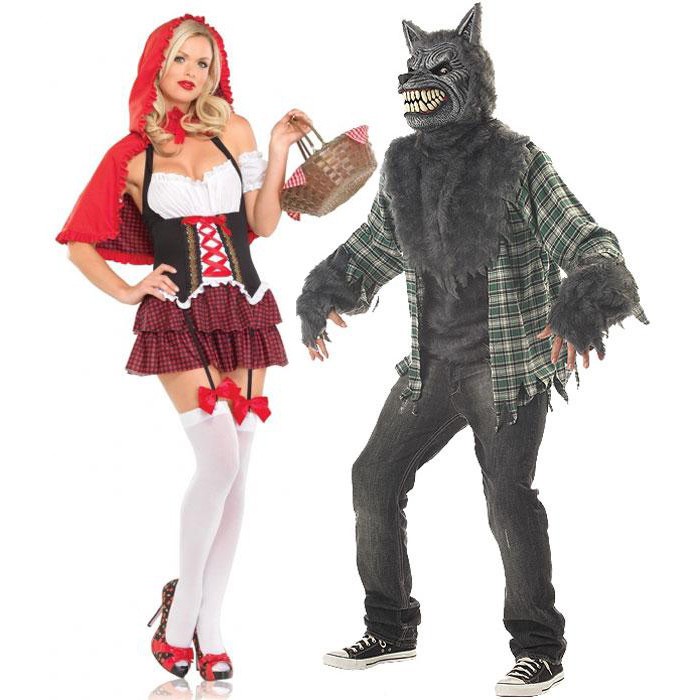 Everyone knows the tale of Little Red Riding Hood, so perhaps this Halloween calls for dusting off the old micro petticoat to ominously stroll through the forest.
To pull off Little Red, go with the classic red and black laced-up dress with tons of volume throughout the much-heightened skirt. Knee-high socks, a basket full of goodies and namesake of a cloak complete this seemingly innocent look that'll go anything but unnoticed. Let's not forget the big bad wolf…where a rugged, flannel shirt is finished out with fingerless furry gloves and sinister ears to match.
More than enough to scare anyone into submission.
---
Master Magician & Alluring Assistant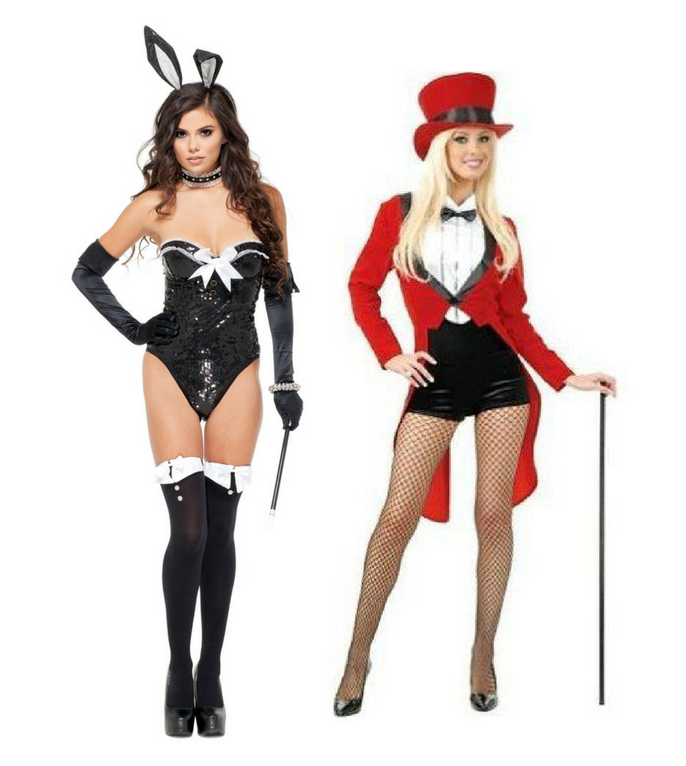 Come one, come all, and feast your eyes upon one of the most mystifying sights to ever see!
As the sensuous showman, suit up in a dapper black and white set rounded out with a bowtie, top hat and delectably soft cape (Use Emily as an example!). As the alluring assistant, you can steal the real stage in any kind of cocktail dress/vest dripping with jewels and sequins. Plus, you don't actually have to hop into a box to be sawed in half (unless you're into that sort of thing), so the flashier the better!
---
The Joker & Harley Quinn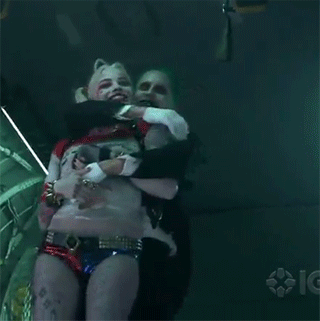 Say what you want about Suicide Squad, but there's no doubting the sexiness behind its depiction of infamous Gotham goons, Harley Quinn and the Joker.
For Harley's look, you'll need the "Daddy's Lil Monster" tee (I'm sure Pinterest can help you there) and hot pants, further clad with fishnets, sneakers, a studded belt, backpack and dip-dyed pigtails. For the Joker, you can sport nuclear green hair, black pants and a dark red button down– unbuttoned, of course. And don't even think about skimping out on the makeup either!
It's go big or go home when implementing one of the Zeitgeist's most twistedly treasured pairs.
---
Batman & Catwoman (or Robin)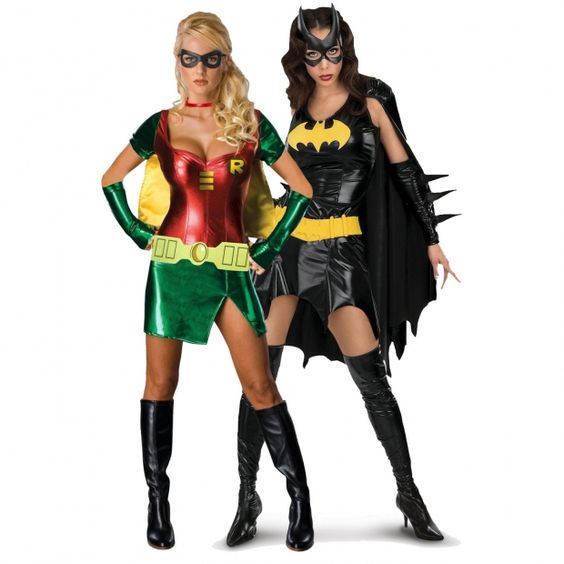 Conversely to the pair above, Gotham has another duo to portray. We all know DC tends to thrive in darkness, so the inherent charm behind this classic team comes as anything but a surprise.
No modified versions even needed, skintight black suits and trusty utility belts are the sexy centerpieces for both. Round out the Batman aesthetic with an epic cape and iconic mask; and have all the Catwoman essentials covered with tall boots, cat ears and a sassy whip. Not into cats? Robin makes an equally good partner that will bring some color into the mix with green tights and a red, skin tight top.
After executing this, can't say we'd blame you two for disappearing into the night.
---
Dr. Frank-N-Furter & Rocky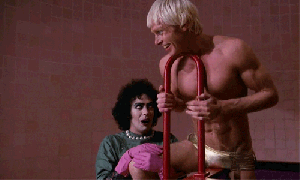 Contrary to what some may think, dressing to this eccentric choice is actually rather simple. One person rocks a black corset with garters, fishnet thigh-highs and a white gumball pearl necklace even Nancy Pelosi would be proud to wear; the other gets gold hot pants just short of visibility from outer space.
The result? A sensuous mad scientist driven by sexual energy and the muscular muse brought to life for purposes of pleasure alone.
In other words, "touch-a, touch-a, touch me" will never feel more inspiring.
---
Daenerys & Her Dragon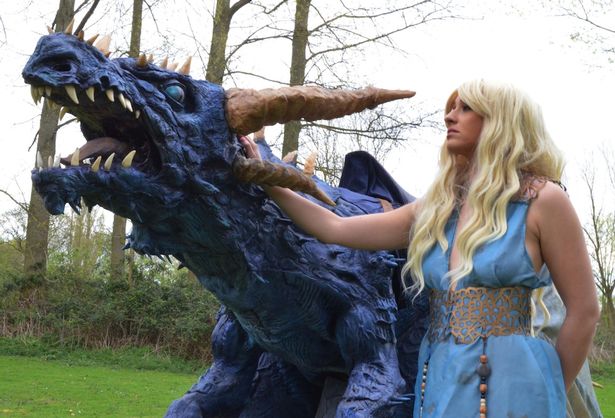 Really, any character from Game of Thrones would be enough to turn heads at a Halloween Bash. While some may go for a Sexy Jon Snow, Dany and one of her dragons can be even hotter (and impressive).
Khaleesi's warrior princess robes undoubtedly looked fierce while riding horseback, but since Aqua Man Khal Drogo is long gone, how better to complement the classic look than with another shirtless man in his place? Wings and a tail are solid ways to make your dragon garb next level, but a collar with dangling chain leash will be the real final touch.
---
Cruella de Vil & Her Deviant Dalmatian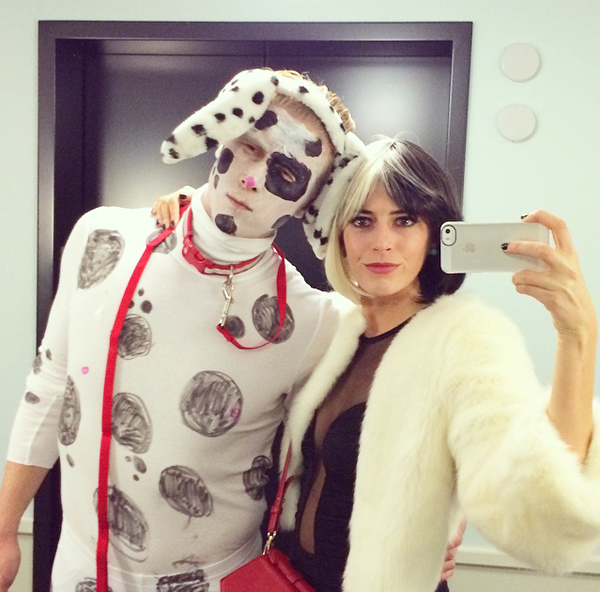 While she may be one of Disney's most underrated villains, Cruella de Vil has the style sense of Miranda Priestly from The Devil Wears Prada.
To pull off this classy crook, get a black vinyl dress with long slit up the side and accessorize it with a big white fuzzy coat, long red gloves, two-toned wig and ultra retro cigarette holder. As for her puppy partner, a form-fitted white shirt and short set with black spots all over should do the trick.
And while they don't have to walk around on all fours for the night, we'd say the dog collar is a must.
---
Michael Phelps & His Sexy Shark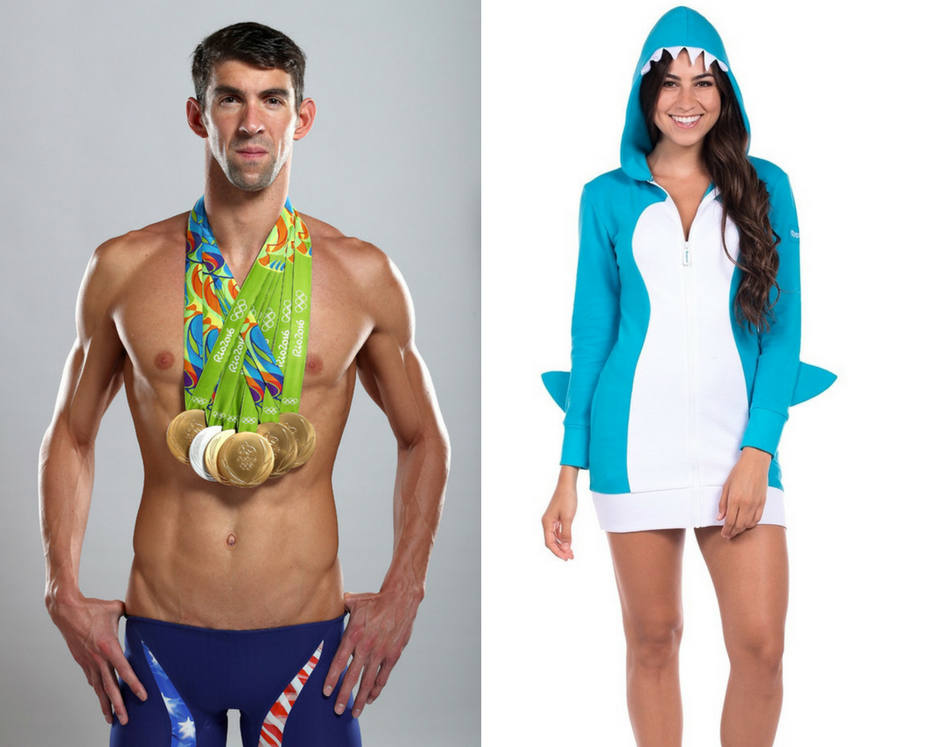 Despite living in the shadow of a post-Left Shark age, there's still plenty of aquatic love to go around.
While mastering Michael is pretty straight forward (i.e. short swim trunks and goggles), his saucy shark competitor takes a bit more finesse to piece together. However, in a tight metallic dress or full body suit with teeth-laden hood and edgy pumps, you're sure to see all fins go up in no time.
---
Cop & Cat Burgler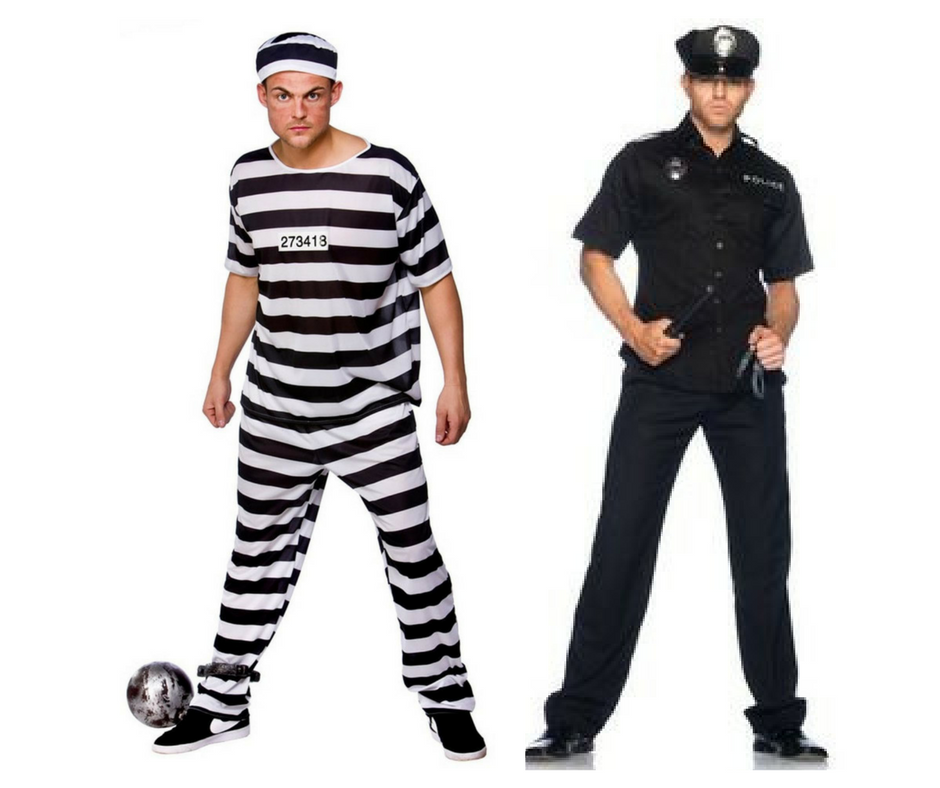 Combining two of the most stereotypically sexed-up costumes, the cop and robber pair is another great selection. As the pleasure police, you can stick to a fairly standard collared uniform, only shorter and tighter in pretty much every way. And like a good officer, it's important to be equipped with any tantalizing tools one may need… handcuffs of course included. The burglar, however, can sport a tight, black and white striped top with shiny black skirt, cat ears and a thin black mask across the eyes.
And since we know the art of the tease makes all the difference, subtle bits of bondage through the cuffs and anonymity with the mask may also build sexual tension throughout the night (and definitely make for some hot role-play).
***
While fashion comes and goes, sexy costumes are eternal. However, if we're already predicting next year's impending trends, all my bets are placed on seeing swarms of sexy Porgs. Happy Halloween!
Alex Anderson is an LA-based lifestyle designer proactively raging against the cultural grain. By day she works in television production, and by night enjoys writing, sewing and seeking guidance from the stars. She will also one day have a Norwegian Forest Cat named "Cher". You can follow her website (www.alexjanderson.com) and on Instagram (@AJAndMore)!