10 Tips for Next-Level Masturbation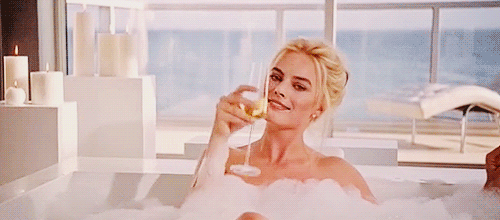 While knowing how to please yourself might seem almost like a primitive skill that you're supposed to be born with, for a lot of women it's the opposite. In fact, many women reach adulthood believing that thinking, talking about or even exploring the wide world of masturbation is taboo.
I personally was terrified to talk about masturbating with my friends until one day my college bestie alluded to the fact that her shower head was the best lover she'd ever had.
So ladies, when it comes to self-pleasure, it's totally normal to have no idea what you're doing at first. While a man's penis is fairly self explanatory, women don't get off so easy (this can be a blessing and a curse). It's not just about our bodies, it's about our brains. But ultimately, it's all about finding out what works for you.
Here are some solid ideas to get your party-for-one started, or for those who have a head-start, to take your self-lovin' to the next level:
1. Get Into the Lube
If you've never incorporated lube into your self-pleasure routine, it's definitely time to try it out—especially if you don't have an abundance of natural vaginal lubrication when you begin (which is normal, but also not the only reason to use lube!) All it takes is quarter-size drop for smooth and sexy solo play.
2. Mix it Up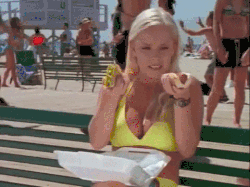 Think of masturbation like you would sex with your partner. If you stuck to missionary all the time, things get boring. Switching up your position while you masturbate let's you explore new ways to pleasure yourself. Try masturbating standing up, sitting in a chair or lying on your stomach. Get creative! This will also help when you're with your partner; you'll have a better idea of what you like and how to make these positions a new part of your routine.
3. Stretch Your Clitoral Legs
Your clitoris is a pretty spectacular part of your body, and it's made up of much more than just the external pleasure point we are all familiar with. The clitoris goes farther into the body and along the top of the vagina, extending with legs (or "crura"). Stimulate these legs by using your fingers or a toy to run along the wall of your vagina. Some researchers believe that between the two legs is where the G-spot is located—why not do a little research yourself? One of the best toys to incorporate into your clitoral journey is the Wish by WeVibe. It's palm-sized, water-proof and cordless, so enjoy your adventure!
4. Mirror, Mirror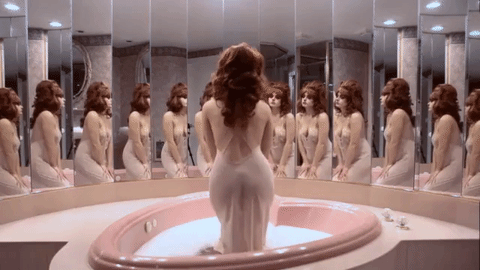 Using a mirror while you get busy with yourself can have many benefits. By actually seeing what you're doing and understanding your anatomy, you'll be able to better communicate to your partner what you want in bed. Using a mirror can also work to boost your self confidence. This might sound kooky (and it might feel super weird at first), but trust me on this one. When you're looking at yourself and trying to get off, you're going to have to hone in on your positive attributes. Mentally bitching and moaning about your love handles or small chest isn't going to get you very far in terms of achieving an orgasm. If you want to get off (which is generally the point of masturbating), you're going to have to turn yourself on. So what are you waiting for? Go feel yo' self.
5. Set the Mood
Men generally need nothing more than a tight grip and five extra minutes to masturbate. Women, on the other hand, tend to require a little more coaxing to get in the mood. Create an orgasm oasis for yourself; clean your room first so you aren't distracted by clutter, read some new erotica, watch a porn scene, turn on sensual music and turn off your phone.
6. Get Technical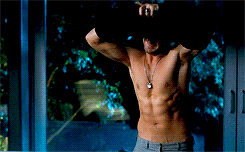 The wonder of modern technology when it comes to sex toys is that most of them are cordless, rechargeable and have apps you can download to your smart phone. If your toy falls into this category and has an app, use it! Using your phone to manipulate the toy's rhythms can make it feel almost as if someone else is doing it for you. So just close your eyes, press a button and pretend Ryan Gosling has hacked your phone and wants nothing but to bring you absolute pleasure.
7. Breast Friends
Having boobs comes with the territory of being a woman, and it's easy to forget that they aren't just there to give us back pain and to force into bras. Our breasts can be a major source of pleasure. Play with yours and see what works, and then incorporate that into your routine. Try some nipple stimulation with a finger vibe with some lube. It might be life-changing!
8. Double Down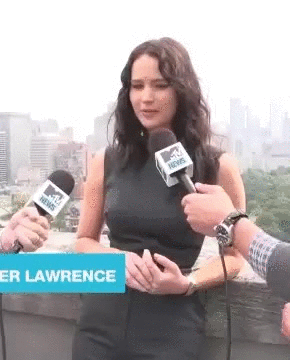 When it comes to sex toys, I say the more the merrier. For example, you could use an internal toy to stimulate your g-spot while also using a Magic Wand with lube to give some love to your clitoris.
9. Foreplay With Yourself
Getting yourself aroused and into the moment is just as important as the actual orgasm. It sets the tone and can make your entire masturbation session more pleasurable. For example, you could begin by gently rubbing your clitoris with your finger and some lube, and slowly pick up the pace or increase the pressure. You can also read erotica or watch porn to get in the mood. Taking your time with yourself and exploring what turns you on is invaluable to your overall self-love satisfaction.
10. Schedule a Masterdate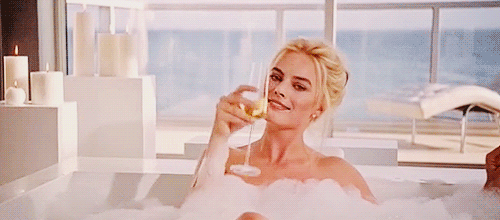 Masturbating has a number of benefits. Not only does it provide pleasure, but it also improves your sleep quality, combats stress and releases endorphins that can boost your mood. Why wouldn't you want to masturbate on a regular basis? But, hey, I get that life is hectic and half the time we just plain forget to take a few minutes out of the day to show ourselves some love. That's why just like working out and your kid's dentist appointment, you need to make room in your schedule for it. Take yourself on a masturdate; I'll foot the bill.
Brittany Kay is the former assistant editor for StorErotica, the national trade publication for the adult retail industry. She currently works as an SEO writing ninja for a national marketing company, which pays better but is rather boring compared to writing about sex toys all day. She also freelances for a number of different industries and likes to take long naps in her her spare time.