10 Ways to Give Back to Your Lover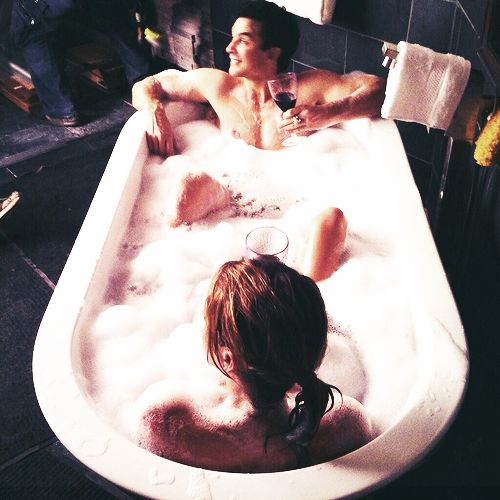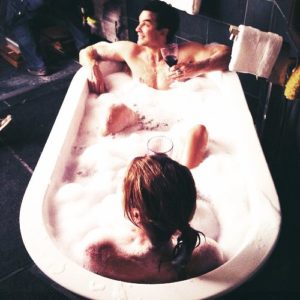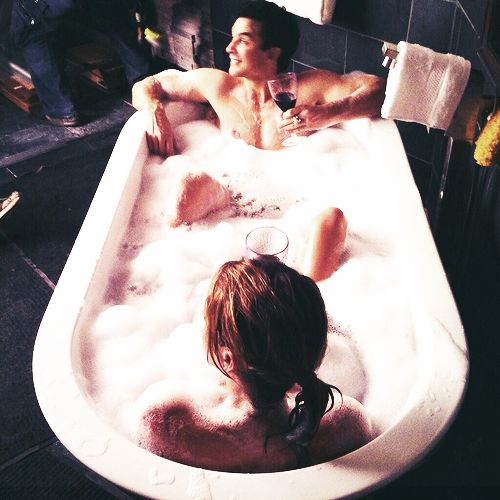 Thanksgiving is just around the corner, which means you have another great opportunity to get lucky with the one you love. I know, it's not usually considered the most erotic holiday of the year (It's no New Year's' Eve or anything). In fact, for most of us, getting into the holiday spirit means busting out our best pair of eating pants.
True, we all love a good feast, but pumpkin pie and turkey legs aren't exactly the types of aphrodisiacs we're looking for this season. No, the true sexiness of Thanksgiving comes from the "giving" part of the holiday… After all, the most attentive lovers are more likely to get more action year-round, so I guess you could say it pays to be a giver.
Here at Sex With Emily, we truly understand the importance of sharing pleasure and caring for our significant others. That's why we introduced 10 Days of Sex-Giving, as a reminder for all of us to give back as much as we expect to receive in the bedroom. The 10-day celebration may be coming to a close, but there's still time to be a great lover. Whether you're running out of ideas to give back or just want to spread the love, look no further. We've got some ideas to help you and your partner fully embrace the giving season.
So put those eating pants away (I mean, they're bound to come off anyway, right?) Here are 10 ways to give back to your lover!
Write a Love Letter
We get so caught up in the digital age that we forget to the importance of being romantic offline. Sure, #ManCrushMonday will always be a fan favorite, but why not send your partner an even more direct message: A love note! Write a couple sweet compliments on a note and slip it onto their desk to make their day. This small gesture worked in grade school, so it's a good one to bring back.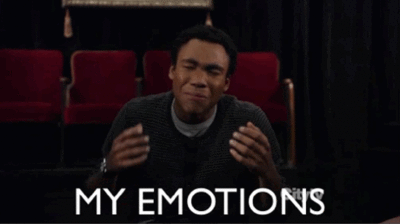 Give Them a Massage
Physical touch is one of the great love languages that works every time, whether it's your language or not. A good massage gives your partner an opportunity to relax and focus their mind on feeling pleasure and relief from the hustle and bustle of their day-to-day life. Plus, with the right touch, a sensual rubdown can release the right energy that inspires a lover to give back.
Run Some Errands
We all have busy schedules, so we end up doing everything at the last minute, which can result in a lot of stress. Helping a partner check things off of their to-do list is a simple way to show them that you care. Got a few minutes to spare? You can return that RedBox DVD before the late fee kicks in or pick up their dry cleaning. These are easy tasks that might not even cost you a dime, but your partner will surely feel and remember the act of service.
Masturbate Together
When it comes to masturbation, I know a lot of us prefer to get in, get off, and get on with the rest of our day. However, letting your partner in on the usually solo activity can be a very intimate experience to share. Showing some interest in a partner's pleasure will help your partner express his or her needs more clearly, and show them that you are eager to learn what turns them on. Plus, it can be a major treat for the eyes as well! Not all giving is one-sided — in some instances, everyone wins!
Pick up Their Favorite Food
We've all heard the saying that the way to a man's heart is through his stomach, but that fact is definitely not gender specific; men, women, non-binary—we ALL love to eat. Treating your lover to their favorite treat can be a sweet (or savory) way to express your love. You can make a date out of it or surprise them with lunch at work. Whether it's a chocolate cake or a kale salad, whatever it is they like, it's an easy way to put a smile on their face.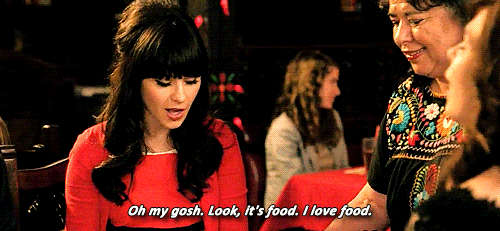 Make Impromptu Plans
Your partner may seem to love planning all the dates, but it can be stressful to plan everything. Take some of that burden off their shoulders once and a while! Set up a small date or a fun outing without involving your partner in the planning process… Although you'll probably want to make sure they're available first. Even if it's only a Tuesday lunch out, they'll appreciate the spontaneous date.
Share Your Playlist
They say music is the universal language—Whether you're happy, sad, angry or horny, it is the ultimate way to express how you're feeling. That's probably why the mixtape rose to fame as the love letter of the cassette age. Sharing your music with someone special is a great way to SHOW them how you feel, so make a playlist of your favorite songs that remind you of your honey and share it with them. You can even take it to the next level by pairing your (hopefully bass-heavy) playlist with the We-Vibe SYNC, throwing it into "beat mode" and letting them really FEEL the music — as in, the Sync will be vibrating to the playlist you lovingly curated.
Let Them Pick Movie Night
Okay this one is simple, yet effective: Even though it's your turn, let your partner pick the movie. Surrendering your movie choice shows them that it's not the film itself that makes movie night special—all that matters is that you're cuddled up together! True love is about compromise, so suck it up for a night. Just make sure to eat your snacks slowly so they last through the entire movie…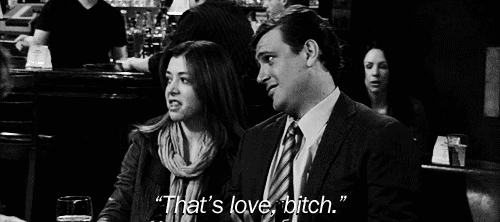 Shower Them With Affection
You don't have to clean out your wallet for this one. In fact, it won't cost you a penny. After a while in relationships, we tend to let go of the sweet little moments we savored when the love was new: public displays of affections, words of affirmation, sweet nothings whispered in inappropriate situations… All these little things add up over time, making a person feel unconditionally adored. Replace any plans for grand gestures with a million little acts of affection, and watch your partner glow.
Spend Quality Time
As cliche as it may sound, sometimes the best gift you can give a partner is your time. This means taking a break from your busy life and social media presence to actually be present in the moment with them. Suggest an afternoon where you only do what they want, for as long as they want. Maybe their dream is to walk through the dairy aisle and search through all the different cheeses, or look at overpriced furniture that they could never afford, or perhaps it's to do absolutely nothing at home with you. Quality time is an intimate remedy for any occasion, so feel free to bring this one out every season.
There are so many ways to give back, and all of this is just the start. If you've made it through this list and you're still completely clueless, ask your partner what small gesture makes them happy. Practicing open communication can go a long way.
Stay grateful, folks!