12 Dating DOs & DON'Ts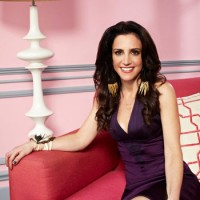 Recently, Glamour Magazine asked me about my "Dating DOs & DON'Ts" – also featured are tips by Amy Laurent and Julia Allison from Miss Advised.  So tell me this, what are yours? Read my tips below.
DO trust your gut. We already have all the answers we need if we follow our instincts. We truly know what's best for us and must cultivate the skills to trust and recognize our gut feelings and use them to guide us. Feel like he's not the one? You're probably right. Giant red flags flashing before you? Pay attention. If you follow your inner guide you will stay on track.
DON'T talk about the past. Rarely is there benefit to spending a lot of time dredging up the details of past relationships in a current relationship or dating situation. Especially if you're still emotionally attached, hate your ex, or are even best friends with your ex. Talking about your past relationships, how many people you've slept with or any other form of past relationship inventory is not useful information and can even be destructive.
DO be present. Open your eyes and pay attention when dating. You're less likely to miss those massive warning signs (the complainer, the cheapskate, the victim, the job hater.) Plus, my mom always told me that the issue you have on the third date you'll have forever, so you better pay attention. Watch how the person treats the wait staff and other people in the group. This is a good indicator of how he values relationships and connects with others.
DON'T move on without learning your lessons. Get out of the victim mode and learn from past relationships. Doing so provides us with valuable insights into who we are. It takes two to tango, so no matter how nasty your ex was, you were half that equation. Figure out what your part in the relationship was for better or worse, and own it. Take personal inventory and learn your lessons, and apply it to your next relationship.
Read the entire article here.