Twelve Days of Pleasure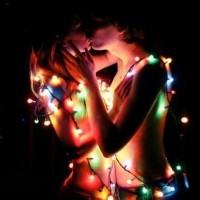 To celebrate the holiday season we are kicking off a "Twelve Days of Pleasure" contest today. The contest is the ultimate foreplay leading up to a– hopefully– orgasmic holiday season. 
Each day I will post a sexy jingle on Twitter. Starting today retweet my jingles to win great prizes from Screaming O, Good Vibrations, Masque, Sinclair Institute, and Jimmyjane.  If you're not on Twitter then email us at feedback@sexwithemily.com why you deserve to win the prize. For the record, we don't care if you've been naughty or nice this year!
For example, if I tweet, "Don't have a 'Silent Night,' have  a  Screaming O" retweet my jingle to win a gift basket from the Screaming O Studio Collection.
The Studio Collection from Screaming O
Here's a sneak peak at some other prizes:
Date Night Delight Kit from Good Vibrations. Check out some my favorite things from their store for gift ideas.
My book Hot Sex: Over 200 Things You Can Try Tonight – it also makes a great gift for the holidays! Buy it on Amazon or wherever books are sold).
Prizes will start slow and romantic with a Jimmyjane massage candle and end explosively with the entire Screaming O Studio Collection. There will be new winners everyday.
Wishing you a holiday season filled with pleasure, joy and tons of fun.
xxx,
Emily