Foria & The Lioness: A Match Made In Orgasm Heaven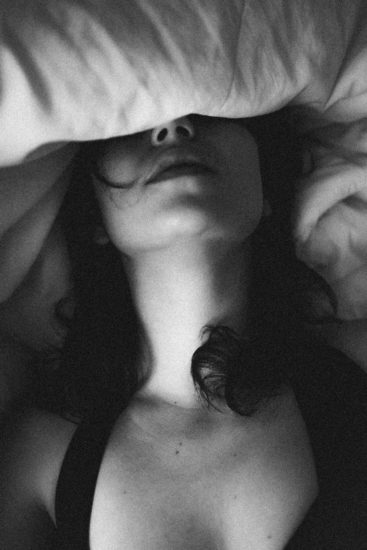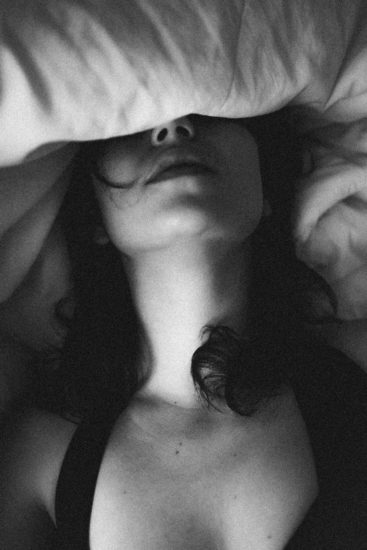 Sometimes two meet and there's an instant magic and compatibility. An inexplicable and perfectly complementary connection and is hard to come by. Of course this is true of people and relationships, but sometimes it's also true of sex products. Enter the Lioness and Foria Awaken.
We here at Sex With Emily are always on the search for a better, more satisfying orgasm. With these two groundbreaking products, that greener climax grass might be closer than you think.
So how exactly do Foria and the Lioness work together so well to bring you to newer neighborhoods of pleasure-town?
Foria
First thing's first. We love to start with lube. In case you're new to Sex With Emily, or have been living under a rock, I'll remind you that lube is the ultimate bedroom accessory. Sex is just plain better when it's wetter. Foria combines all the wonders of lube with the benefits of THC and CBD. That's right, it's a cannabis-infused lube.
Why weed lube? 
Heightened Sensation
Users of Foria claim across the board that it enhances tactile sensations during sex. If you're more sensitive to touch, you can bet that your sex (and therefore orgasms) will be better. It brings a whole 'nother level of intensity and depth to sexual pleasure for women and people with vulvas.
In addition to CBD and THC intimacy lubricants, Foria also offers a product called Awaken, an arousal oil that you use just before sex to amplify the sexual intensity through the wonders of a 9 aphrodisiac CBD botanical blend.
Pain Relief
Another one of the amazing medicinal qualities of cannabis is pain relief. Many users of Foria products use them to relief pain during sex. CBD/THC lubricant, oil, and suppositories can ease painful sex due to menopause, menstruation, chronic pain, and more.
Cannabis has been used as to provide sufferers of pain an all-natural alternative to pharmaceuticals for years. Why not apply that to sexual pain as well?
It's Organic
If you're using lubes or oils, chances are high (pun intended) that it WILL be entering your body. Since you're introducing a foreign substance to your body both internally and through absorption into the skin, it's  always best if it's natural!
All hemp used in Foria products is organically grown in the USA. It is all 100% natural, plant-based and sustainably sun-grown.
The Lioness
Now that you're oiled up, lubed up, and ready to go, let's introduce a toy – The Lioness. It's a high end, sleek, rabbit-style vibrator, but it's so much more than that.
What makes the Lioness one of a kind is its revolutionary biofeedback technology. That's right, this toy teaches you about your pleasure as it gives it.
But how?
Force Sensors
Research has shown us that the best way to quantify the quality of an orgasm is to measure pelvic floor movements. When someone with a vagina climaxes, their pelvic floor muscles contract and release in rapid succession.
The Lioness is equipped with sensors along the shaft of the toy to measure how, when, where, and what each particular orgasm looks like from session to session.
Accelerometer and Gyroscopes
This part of the biofeedback technology is there so that after you have your inevitable, outstanding, screaming orgasms, you can see exactly how YOU used the toy. What angle did you hold it at? Did you twist it? Did you shake it?
The Lioness uses the same kind of built in motion sensors as your smartphone to hold up a mirror to your masturbation style. The more you know what you like, the more you can give it to yourself!
All The Info In The Palm Of Your Hand
So how do you see all of this information? Well, it's app-capable of course. The Lioness transfers all of the information its gathered from your self-love session and transfers it to the Lioness app. It comes with helpful graphs and visualizations to make all the info digestible and easy to understand. It even allows you space to take your own personal notes on each orgasm.
Foria & The Lioness Together
So why exactly are these two stellar products a "match made in orgasm heaven?" Like any other physical activity, orgasming only gets better with practice and adjustment.
First, use the Lioness without using Foria. Think of yourself as a scientist and this round of masturbation is the control group. The Lioness will record the details of your orgasm and you'll have a starting point!
Then, take as much time as you need before round two, and prime yourself for a mind-blowing, heightened orgasm by using Foria: Awaken. It will relax and open up your vulva. You'll be ready to indulge in a wonderful CBD-laden masturbation sesh. Then when the time comes, whip out the Lioness and go to town. When you recap the data from the Lioness app, you'll see how your orgasm was impacted by the cannabis intimacy oil and lube and you'll never want to go back.
***
If your orgasms are important to you, work on them and learn about them! With the help of Foria and The Lioness, that should be an absolute cake-walk to o-town.