Old Sex Toys, New Tricks: A Two-For-One Toy Review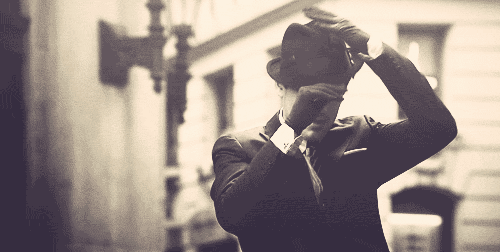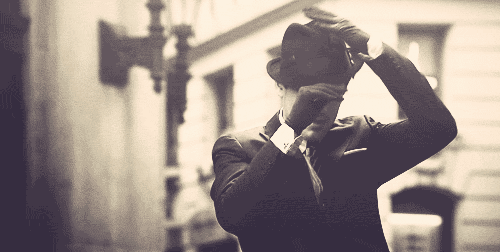 Every man has a moment in their life where they realize something that changes their life forever: yeah, masturbation is cool and all, but it could be SO MUCH BETTER.
For me, this epiphany happened two years ago when I received my first Fleshlight. It completely changed the way I thought about masturbation and pleasure. Everything I knew about self-love could fit in the palm of my right hand—and sometimes the left hand, you know, for a little variety…
Anyway, the Fleshlight opened up a whole new world for me: the magical world of sex toys. For guys, sex toys have worked their way into our hearts and night-stands as our go-to masturbation companions. We've progressed from the limitations of a handful of lotion. Toys are there for us after a long day at work and whenever we want to get our rocks off. But while they have enhanced the way we masturbate, the world of toys designed for the fellas leaves us with the short end of the stick. It seems like you can find 10 different toys for women for every male sex toy. Women are definitely winning when it comes to masturbation, so it's time for the guys to get creative with the toys in our arsenal.
But before I get ahead of myself, let's take it back to my first. It was actually a Fleshjack, which is almost identical to the Fleshlight, except it's orifice more closely resembles a man's backside. It was my first time penetrating anything (since I was only having sex with myself in the bottom bunk at the time), and I was blown away by the amazing feel of the SuperSkin material. Eventually I tried the other models, like the Stamina Training Unit and the Quickshot, and I realized that they all pack the same feel and satisfaction that intrigued me when I lost my Fleshlight virginity. They helped my masturbation game tremendously, but eventually I felt like I needed a new sensation.
Masturbator sleeves worked wonders for my penis, so I knew it was time to get my backdoor in on the fun. I dipped my toes into the world of anal play with some assistance from my first prostate massager, the Black Pearl. It was smooth and easy to insert into my bum, making it a great toy for anal-play beginners. It only took a few attempts for me to locate my prostate, and once I did, I cranked that bad boy up to full power and never looked back.
My favorite thing about the Pearl is that it fit so perfectly inside me, I could leave it in while I was laying down, doing chores around the house or just sitting on the couch. But no matter how easy, or how pleasurable, it's funny how even your favorite masturbation tricks can start to feel lackluster. I was looking for even MORE adventure… And that's exactly how I stumbled upon a whole new way to play,
I had been putting a lot of thought into ways I could spice up my masturbation routine, and suddenly it me: maybe I didn't need new toys. Maybe I just needed to find a way to combine my old toys for a new trick. I realized that I usually use my Black Pearl and Fleshlight separately, but never together. So, out of curiosity and pure boredom, I decided to try putting them to work simultaneously on opposite ends.
I started the party in the back once again, and positioned my Fleshlight between my couch and a pillow. When I started penetrating my Fleslight, I immediately felt an incredible new sensation that I was missing before. The Black Pearl filled in the gaps that my Fleshlight couldn't give me.
Each movement unlocked new angles that I wasn't getting from my usual Black Pearl play. It was like the sensations complemented each other while I was sandwiched between these toys. My orgasms (yup! multiple orgasms!) were the most intense that I have ever felt. These toys literally worked me out, but I loved every second of it. All it took was some creativity and some serious urges for better pleasure.
We've all found ourselves in a bedroom rut at least once in our lives, whether it was with a partner or flying solo. If you're looking for some new fun in the bedroom, start with whatever toys and accessories you already have get creative! Find possible ways to mix and match them for maximum results. It might even be as simple as adding a few drops of lube (JO's H20 Water Based Lubricant can make anything feel better). You can combine toys when you masturbate on your own or use them with a partner. Look for the missing pieces of pleasure in your masturbation routine and you'll find new ways to play.