3 Sex Goals All Couples Should Set (& Stick To!) in 2017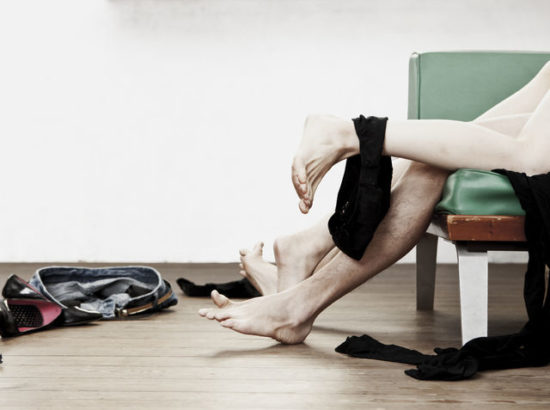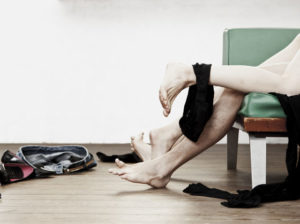 We, as adults, are all about long-term investments. We invest in a relationship that we believe will go the distance. We invest in our 401k, we invest in our dream homes and our dream cars. And yet, we never think to invest in one of the most vital aspects of our relationship – our dream sex life. We focus so intently on the other pieces of the puzzle, and let sex just fade into the background without even realizing how important it really is.
Since this is the time of year when people generally start setting goals for the year and making commitments to better habits, why not also make a commitment to keeping the sex going in your long term relationship?
Here are 3 simple sex goals that all couples should commit to (and stick to) to enjoy a more satisfying sex life in 2017!
1. Make Sex A Priority
A study published in Journal of Sex and Marital Therapy found that men and women who reported being unhappy with the amount of sex they were having also had the lowest levels of marital satisfaction. This just proves what we know in our hearts to be true: a happy sex life is a key factor in a happy marriage. You're roommates.
It's true, life does have a way of creeping in and distracting us from what's going on between the sheet. Somewhere in between our jobs, families, household obligations, health etc. Sex just seems to fall by the wayside. After all, it's hard to really feel sexy with a storm-cloud of To-Do's raining down on you. By the time your tired head hits the pillow, sex is the farthest thing from your mind. All the more reason why sex should actually get a bump to the top of your To-Do list.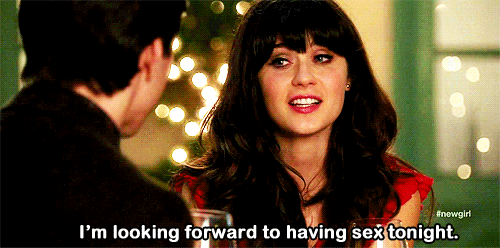 It might not sound sexy: "To Do List: Pick up dry cleaning, defrost chicken, have sex, get toilet paper." However it does help to mentally get ourselves in the sex mindset hours before the actual seduction occurs. Think of it as a sex date. You can spend all day thinking of what you want to wear, how you want to set the mood, what bottle of wine you'll crack open for the occasion and send a sexy text that builds anticipation. By the time you hit the bedroom, you will be more than ready to go.
We all have this fantasy in our heads that the amazing sex we had in the beginning of our relationship will just stay that amazing, effortlessly. Unfortunately this is not usually the case. Keeping the sex hot takes work. Luckily, it fun and rewarding work that will enhance the intimacy in your relationship and keep the sex alive.
2. Have the Sex Talk
Couples everywhere are experiencing the strangest predicament. We can talk about the news, the weather, our likes and dislikes, what shows we watch and our issues with our parents. Yet, when it comes to talking about sex, one of the most important aspects of any intimate relationship, we are tongue tied. We get into these sexual ruts that we can't seem to talk our way out of, not because we don't know what we want, but because we don't know how to ask our partners for it in the bedroom.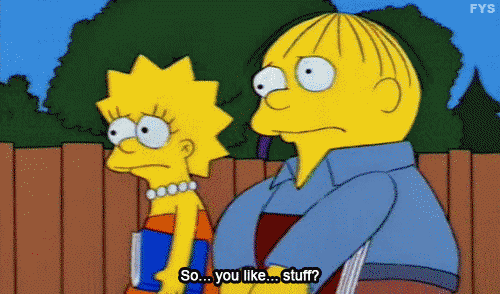 Whether it's something that you want but aren't getting, or something that you are getting in the bedroom that you really don't want, learning to talk to your partner about sex is the key to having an expansive and fulfilling sex life. The alternative is spending the rest of your relationship not having your sexual needs met. Which isn't a winning option.
People who learn how to talk about their sexual desires and needs in their relationships have more satisfying sex lives. Why? Because they're getting exactly what they want!
So maybe you're ready to open up those lines of sexual communication, but you don't where to start? Talking about sex is an acquired skill for most people and like anything else, it takes practice. Create an open, judgement-free environment in which you can discuss what you both want sexually. Share your fantasies and desires with one another and discuss new areas that you would like to explore together.
It's like Emily always says, communication is a lubrication, so it's best to just start talking and take it from there.
3. Try New Things
Think about your all-time favorite meal. Got it? Now imagine having that same meal every single day, for years. No matter how delicious it is, after a while, you are going to start craving something a little different. The same goes for your sex life. No matter how wonderful the sex is, if you're doing the same thing year after year, things are going to start to feel a little stale.
So instead of sticking to what you know, and enjoying mediocre comfort-food sex for years to come, why not add a little spice? Whether it's a change of location, an adventurous new sex position, a Sportsheets sex sling hanging from the door jam of your bedroom… even the addition of a sex toy can perk up your bedroom repertoire. Spring for that vibrator you've had your eye on (the Mystic Rechargeable has been looking pretty good!) then think of one new thing you'd like to try with it (mutual masturbation, using it during sex, trying it out in the shower, because YEP, it's splash-proof!)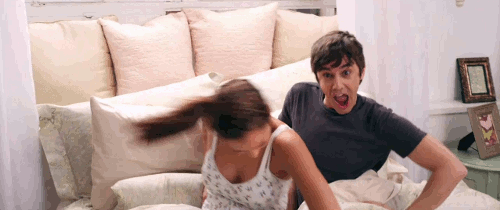 If you know you're ready to mix things up but could use some inspiration, try watching a little erotica together. When you see something you're interested in recreating, hit the pause button and try it out! Or better yet, take a trip to your local sex shop (or the Shop With Emily site) and pick out a toy together. Consider it like a foreplay field trip. You shop around, find something amazing to turn you both on, and then take it home to try it out.. If you can wait that long.
***
So, of course, commit to drinking more water and less alcohol, hitting the gym more and Taco Bell less, but don't forget to invest in those other goals, too… Sex goals for a happy and healthy new year!