3 Steps to Taking the Anxiety Out of Valentine's Day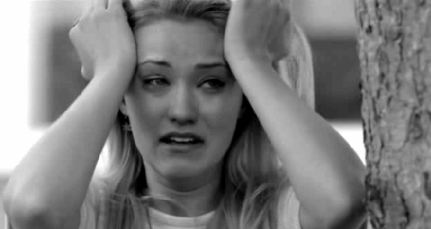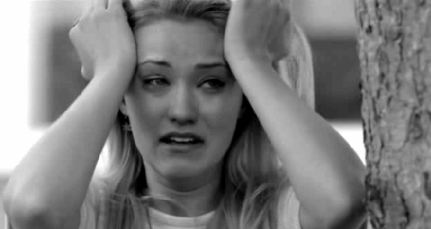 If you have a pulse, Valentine's Day probably gives you anxiety. Singletons feel lonely and like there's no hope for love.
Maybe you embrace your singleness and celebrate Galentine's Day, but deep down feel bitter and sad sitting next to that table where some stupid couple with stupid faces is getting engaged.
Guys with girlfriends feel ridiculous pressure to do things right; jewelry? Flowers? Chocolate? All of it? Many women have ridiculous expectations of perfection, setting themselves up for disappointment because they didn't get a ring.
Let's break it down for those in relationships: Valentine's Day is indeed a commercial "holiday" that every industry capitalizes on. Restaurants book months in advance with a pre-fixed menu. Florists triple charge for the same dozen of roses with baby's breath that was just as tacky in January. Lingerie companies make women feel inadequate because their proportions don't fit perfectly into a lacy onesie. Everyone's broke, bloated, disappointed, drunk, fighting and resentful. He got his chocolates at Rite Aid. She passed out after too much champagne. It's like your entire relationship is riding on this one, dumb day.
STOP THE MADNESS!
Why are we doing the same things over and over again, expecting different results? (Einstein claims this as the definition of insanity). The status and health of your relationship should not be riding on or defined by the actions (or inactions) of your partner on this one day every year.
Here are some steps to help you bring sanity to mid-February and the rest of the year:
Leave the Mind Reading to Psychic Mediums
Are you a lady who wants to be treated like a princess? Are you disappointed every year when your partner misses the mark? Why are the roses yellow? Why didn't they make reservations at Chez La Pou-Pou Panisse Chignon? Why did they work late?
Are you a guy who feels like a failure every year, like what you do is never enough to please your lover? Do you find yourself remembering that Valentine's Day is tomorrow and you don't have a damn thing to show for it?
Here's the deal: you two have to communicate with each other— not just on February 14th, but every day of the damned year. Give your partner the gift of transparency. Use the sentimental spirit of the day that is supposed to celebrate love by allowing yourself to be vulnerable. Use Valentine's Day as an opportunity to communicate what you want and need to make your relationship even better, every. Single. Day.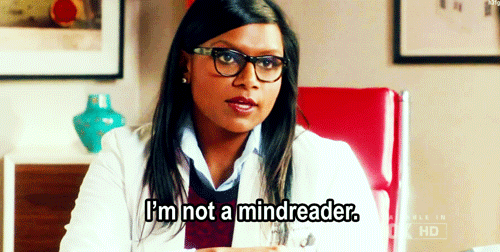 Tell your partner that you love it when he/she makes you feel special. When you feel like the only person in the world, it makes your heart race and your loins weak. Maybe you're just a bit of a traditionalist— you love romance and Valentine's Day is your favorite day of the year. Telling your S.O. that gives them a deeper understanding of your personality and expectations, setting them up for success.
Fellas, talk to your partner about how stressful it is for you to try to meet their expectations. You want nothing more than to make them happy, but you feel like the target is constantly moving. Tell them what you want out of the day. Maybe it's hot, experimental sex! Maybe it's a quiet night in away from all the BS, watching James Bond. Whatever it is, unless you tell your partner that you have needs too, things will just stay the same, year after year.
Reset Your Relationship
Why not treat Valentine's Day as New Year's Day for your relationship? Make it "day one" of every year, when you make commitments to each other to improve your communication and generosity with each other. The stakes don't have to be high; maybe you want a surprise blowjob sometime in the next six weeks. Maybe you would always feel loved and adored if over the next four months, you received flowers randomly at least three times. Commit to taking one long, sexy weekend together away from your daily grind. Tell each other that you're committed to making each other happy, and vow to show it to each other in very specific ways throughout the year.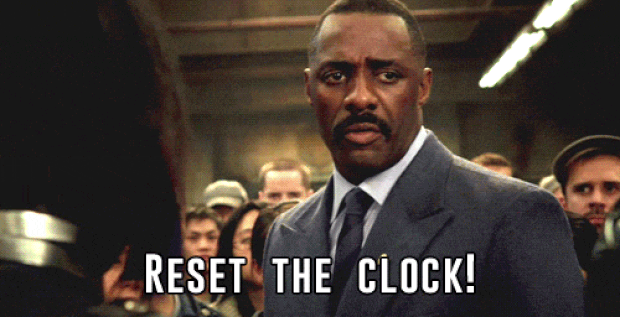 Pick a New Day
Who says your day to celebrate your love for each other and romance in general has to be dictated by Hallmark and the status quo? Why not pick another day in, say, April, to love it up? Pick a day and make it meaningful, planning together ahead of time to surprise each other with a gift, gesture, or special activity that is specific to who you are and why you're together. You both love adventure? Find a nearby zip line! You love beer? Do a tri-state tour or visit local breweries.
The point is to express your feelings for each other, and empty, stale and assembly-line actions won't bring you closer. Don't think that February 14th has to mean something to you. You mean something to each other, so find any other day to show it.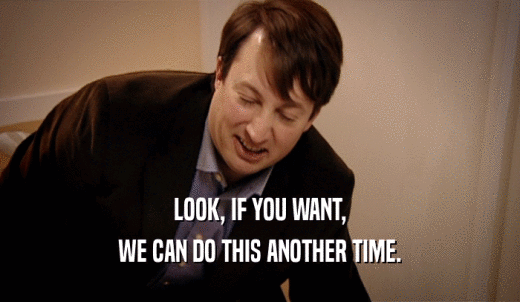 ***
Valentine's Day really is all about love, romance and affection. But you shouldn't hold those things captive 364 days of the year. You should work on your relationship every single day, constantly reaffirming to each other that there are very specific reasons you chose one another. So forget the pressure that February 14th puts on your relationship, and use it as an opportunity to express your values, goals and feelings. You can't fit all of that in a card.