3 Tricks to Rejuvenate Your Online Dating Profile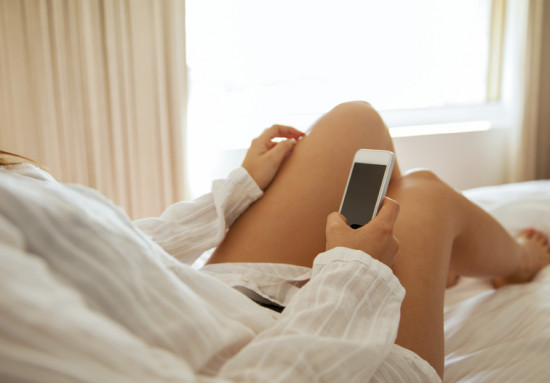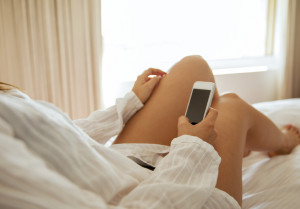 Spring has begun, and whether you're switching up your hairstyle, oiling up for the golden glow you'll get at the beach or starting a new workout regimen, everyone seems to be doing their part, partaking in the yearly spring cleaning detox.
While I'm all for a good juice cleanse, a fresh new summer shag cut or a membership at the hip new Pilates studio, most people overlook one of the most crucial aspects of their lives that should be cleaned out regularly – their social media and dating websites.
Whether we like it or not, we live in an era where people are constantly being judged and rated based off their online profiles. I, myself, have looked up a guy's social media from time to time to see how he portrays himself before going on a date… And that's after scouring his dating profile for grammar errors, ex-girlfriend mentions and suspicious amounts of gym selfies. All I'm saying is, like it or not, online appearances DO matter. If you're hoping to change your dating luck this season, it might help to take a look at what you're putting out into the online universe… As well as what you're holding on to. 
Here are my top three tricks to successfully clean out your online dating profile.
REBOOT YOUR BIO
This is an easy way to start the transition, especially if you're anything like me and take two hours to change three words in your Instagram bio. It may not seem like a lot, but you'd be surprised how revamping your "About Me" on Instagram, Tinder and OKCupid can make you feel like a whole new dater. You can edit or completely start anew, but I'm a fan of a full blown rewrite. While it may have been cute to write "I suck at this" in your bio when you first started your dating profile, after 9 months it tends to get old.
You should include anything and everything you like, from the type of food you enjoy to the bands you listen to, even outdoor activities and hobbies you regularly partake in like hiking, painting, photography, etc. Just the simple act of updating your interests can attract different prospects to your page, thus expanding your dating circle and giving your confidence a little added boost. Something to remember is to not only mention how much you enjoy doing these activities, but also how you would enjoy them that much more with someone special. 
Research shows that people tend to automatically pass by profiles they've already seen, so why not spice things up to catch a new pair of eyes, or even re-capture the eyes that may have missed you before? Be honest, be brave, be you – just don't make it sound like a job interview.
SLAY WITH A FEW NEW SELFIES
I'm one of the best stalkers on social media and I'm a 21 year old average woman – it's scary how frequently (and quickly) I can find pictures of someone they don't necessarily look their best in, or even worse, discover that a person's current profile pic is not as current as they would have me believe. It's one thing to include a few old snapshots of yourself in your photo gallery, but if your main picture was taken when Lil' Wayne was still hot… It is definitely time for an upgrade. 
Another good way to makeover your dating profile is by updating your picture to the most recent one you have of yourself. Now when I say this, most people think I mean take your best Kardashian-esque selfie with your makeup "on fleek" and your light up iPhone case. All those bells and whistles aren't necessary (unless you're into that, then by all means). Instead, upload a picture that shows you in your natural habitat – one that showcases your personality, highlights a hobby you may have, or displays something about yourself you want to show off (if it's cleavage, keep it to a minimum.) It doesn't have to be you in a floor-length ball gown or on the floor at Staples Center, it should just represent you.
It also catches people's attention when you change your pictures frequently. I've had guys who never showed interest before message me after posting new pictures on my pages, asking me how I've been. Research has found that people who frequently swap out their profile pictures are fifteen times more likely to get an ice-breaker message. As someone who cleans out her social media with every passing year, take my advice: you're not the same person you were a year ago, or even a few months ago. If you don't want someone to see you as the 2008 version of you, do a quick clean up and catch their attention with some fresh new photos.
DE-CLUTTER YOUR DM'S
This one is my personal favorite, and by far the most difficult for me: Refresh your standards, search filters and most importantly, your inbox.
The key to freshening up your dating profile is a lot deeper than just changing a picture or bio. Just like the flowers bloom in the spring, your tastes and boundaries should, too. If you've been fishing in the same pond for months and haven't gotten more than a few nibbles, it's time to try a new pond. And while it may be hard to get out of your comfort zone and break old habits, forgetting the past few months is one of the best ways to move forward with no-strings-attached. Maybe you're one of those people that saves every message ever sent to another human being in their inbox to reminisce from time to time on the "good times" y'all had? I'm definitely not. When it's done, it's done, and I clean out any messages or traces left of them for my own personal sanity.
I find that holding on to old conversations tends to keep you tied to the past, dwelling on what could've been and retracing your steps in the hope of finding something new. How has that been working out for you? Not so well, I'm willing to bet. In between selfie-taking and bio-writing, take time to go through your dusty old DM's with a future-focused mindset. Sure you might rekindle a few conversations that have potential, but don't hesitate to delete anything (or anyone) that no longer excites or inspires you. Ensure that you are giving yourself the best opportunity to meet someone special by expanding your type to include a wider range of people—new people. Clear out those old love interests to make room for new ones!
All in all, spring is the time to watch the world blossom before your eyes – give your love life a chance to bloom with the flowers.