4 Dating Rules for Singles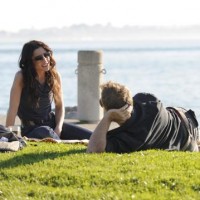 Recently I got interviewed by Boston.com about dating advice for singles. Here are the top reasons I think relationships fail, first dates aren't successful, and many women who want relationships are still single…
1. Make a list. Don't check it twice.
Develop your list of non-negotiable traits for a mate. I'm talks about the big things: he's passionate about something, he loves his family, he's good to his mother. Women stay in bad relationships for too long because they ignore the early warning signs. Look at the type of guy you're dating and the pattern you're following and say, I'm only going to date certain guys that meet this non-negotiable criteria and if I don't feel good after that first date, I am not going to go out with them again.
2. Don't have sex too soon.
It can be harmful for some women if you decide have sex too soon or when sex rules the relationship from the beginning. You know how they say the brain of someone falling in love looks just like someone going insane? That's because the chemicals in the brain are firing oxytocin and dopamine and we become attached to the feelings that we think are love but are really lust. Hold back as long as you can.
When they say love is blind I think that means that we tend to overlook undesirable traits when we're sleeping with someone and it can blind you from seeing the real person they are because your brain so caught up in the sex.
3. Leave the desperation for the housewives.
A lot of women suffer from having that feeling of desperation and that time is running out or you're too old. No women can make a decision from this point of reasoning. Get out of that mindset by telling yourself that you're on the right track by not operating from fear but from your strengths. Being desperate is unattractive and I think both men and women can all smell that from miles away.
4. Don't make assumptions.
I don't think women should have all their eggs in one basket – literally. If you haven't had the exclusivity conversation, you should still date. The talk should come up naturally but I think the person who needs to bring it up the most will. And it's better sooner than later so you don't waste your time if you're thinking he's just seeing you and it's not true.