5 New Sex Positions to Try This Valentine's Day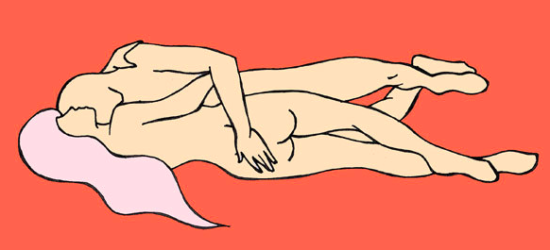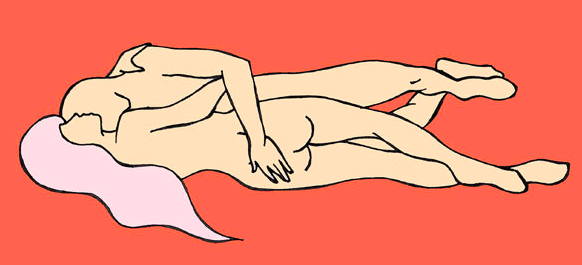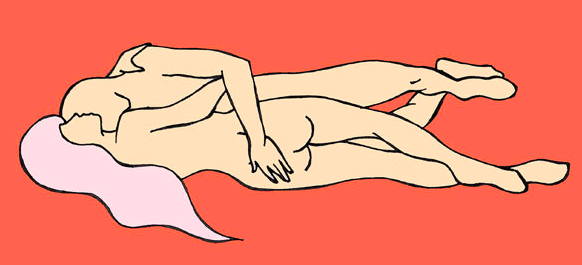 Valentine's Day is almost here, and while many are wooing their sweethearts with chocolate and roses, why not blow your partners mind with some steamy new sex positions?
Whether you're in a committed relationship or enjoying casual flings, sometimes it's hard to not get stuck using certain toys or positions. But variety is the spice of life, and it can be really fun to try out some new moves! When we switch our mindset from being goal oriented (the finish line being that big O), to a pleasure focused mindset, it can heighten physical sensations and increase emotional intimacy.
Here are five fun, new sex positions to try together this Valentine's Day!
---
Vacation Cowgirl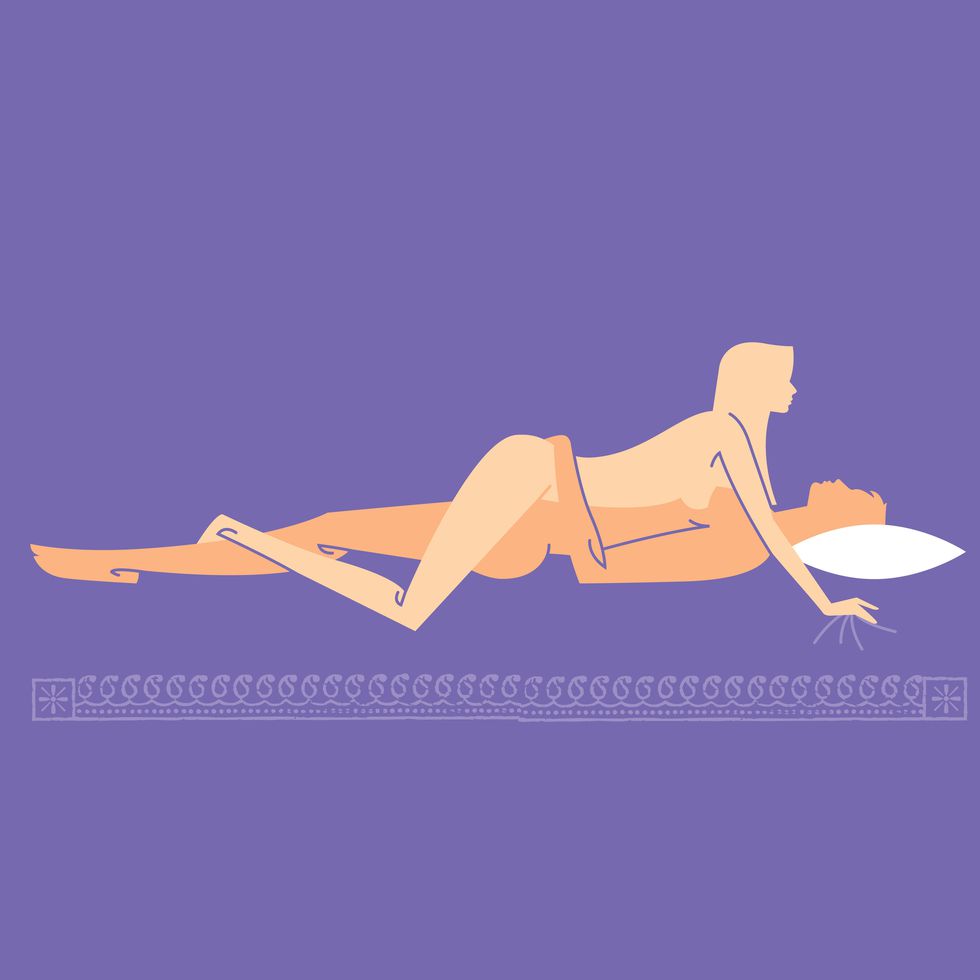 How to do it: Get on top, but don't just sit upright in a classic 'cowgirl'. You're not about that workout, you're relaxing into your pleasure! Then, place your legs on the outside of your partner's bottoms legs, and hold yourself up with your arms straight up like a push up, or bent on the elbows like a plank.
Why it's fun: With the angle of insertion in this position, this can hit straight against your g-spot. Explore different thrusting styles, including slow circles or figure eight motions until you find the perfect one.
For a twist: For hands-free extra clitoral stimulation, use a vibrating cock ring like the Plus One Ring during this position. Yee-haw!
Wrap Me Up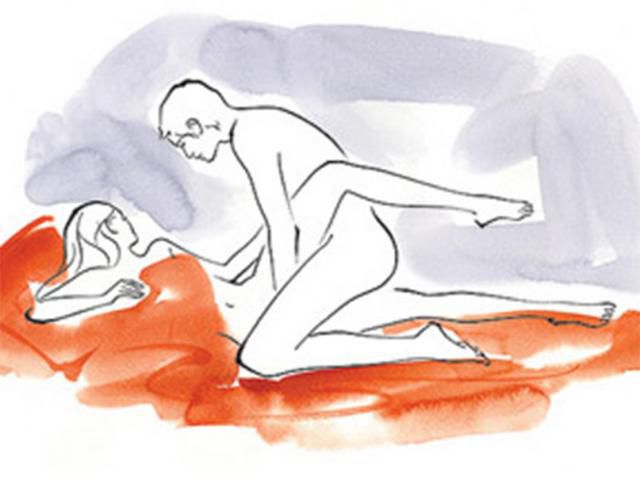 How to do it: Lay down on your side, and have your partner straddle one of your leg, while you wrap your other leg around their waist.
Why is it fun: You're able to lie down and feel relaxed, and by moving your pelvis, you can grind against your partner for some double stimulation.
For a twist: Try adding some anal stimulation through fingers or a butt plug like the WeVibe Ditto.
X Marks The Spot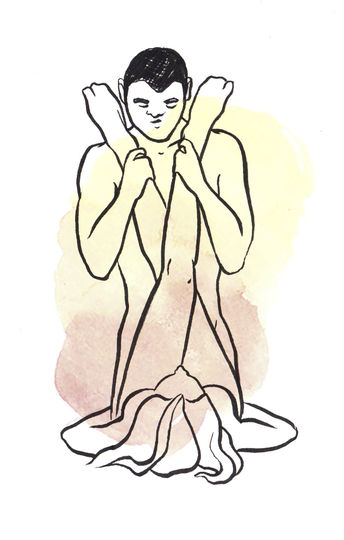 How to do it: Find a comfortable couch, table, desk, or bed and lie down on your back, with your legs straight up in the air, booty right at the edge. Your partner can come right up against you, and holding your legs, gently insert themselves. They can then cross your legs over, forming the X shape this position is named after. Your ankles can either rest on your partner's shoulders, or your partner can hold your legs the whole time so you can relax (or if you're unable to hold them up yourself).
Why it's fun: The crossed leg action makes a very snug fit, and feels amazing. The angles here really work your g-spot, particularly if you add a pillow or wedge under your hips.
For a twist: Experiment with the depth and angles of the thrust to get that perfect combo. You can try wrapping your legs around their body, or placing your feet flat on their chest also. This is also a great position for some nipple play.
Booty-Up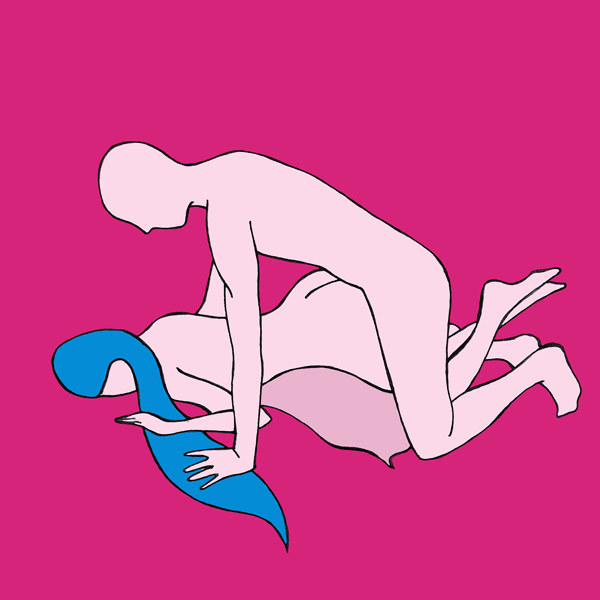 How to do it: Lie face down on the bed, legs straight and with your hips raised up by a pillow or wedge. Your partner can then penetrate from behind. This position is particularly good for anal sex because you are able to completely relax your body, and can even play with yourself if you'd like.
Why it's fun: This angle is soooo good, you can thank me later. The raising of the hips gives you the perfect angle, delighting the g-spot. You can also control the angle by adjusting your hips, and can experiment with varying thrusting styles.
If you would like to try this position, but your physical movement is limited, try sitting in an armchair, and have your partner sit back into your lap, holding onto the bed and thrusting at their own pace. If you're able you might like to give them a reach around, and stimulate their clit with a bullet vibe.
For a twist: If you like double penetration, this position is a dream. Your partner can penetrate your vagina while delighting your butt with an anal toy.
Tender Spoon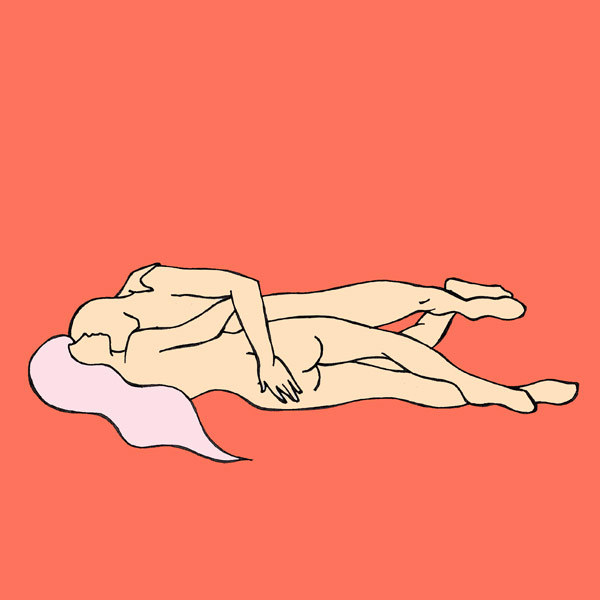 How to do it: This position is like missionary, but on your side. Imagine a regular spooning position first, then flip one of the spoons over so you are facing each other. Sometimes it's easier to lift a leg up, but then you can put it back down once you're inside.
Why it's fun: This move has all the cozy closeness of the classic spoon position, with the added benefit of being able to face your partner and enjoy the intimacy of eye contact. By using shallow thrusts and experimenting with pelvis angles, you may find that you can grind on your partner for additional stimulation, and perhaps even achieve a blended orgasm.
For a twist: Try adding the WeVibe Pivot to a penis or strap on for some extra stimulation.
---
Isabella Frappier is an Australian writer and a holistic Sexuality Doula, who specializes in body literacy and sexual sovereignty. She is also a host on the popular new Sex Magic Podcast. When she's not busy championing her sex positive agenda, she—oh wait—she's always busy doing that. Follow her adventures on Instagram.