5 Reasons Why Sex Matters In A Couple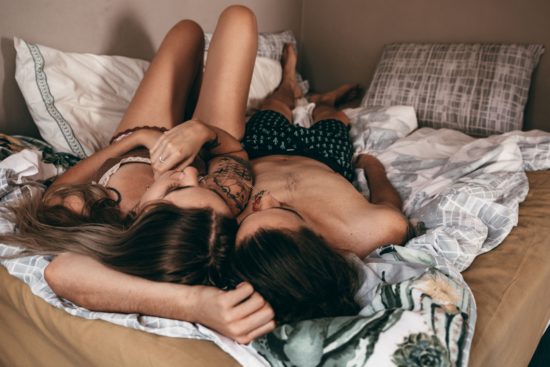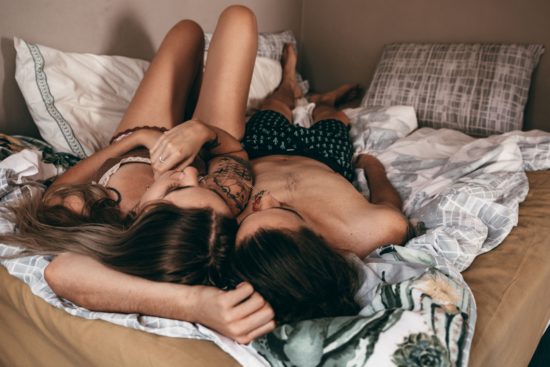 Valentine's day is right around the corner. The season of love is upon us… Especially if you're part of a couple.
So, lest we forget, let's go back to some of the most basic tenants of intimacy.
Today in particular—the overall importance of sex within relationships.
By now we all (should) know sex isn't the only thing that defines a relationship. But it certainly plays a huge part in one. Yet for many couples that hit the long-term mark, it's unfortunately one of the first elements that can sometimes start to fizzle out as well.
The honeymoon phases becomes a thing of the past. Partners grow more comfortable than conscientious. As a result, routines like sex have the tendency to become just that—a routine. Sometimes without either person even realizing it! However, the fact of the matter is, there are countless reasons why romping on the reg is a vital aspect of any romance:
1. Pleasure
In a nutshell, pleasure is one of the most important elements to virtually any and all sexual experiences. Whether it's a solo sesh with your Womanizer or getting busy with your partner, sensual satiation is at the forefront of the agenda.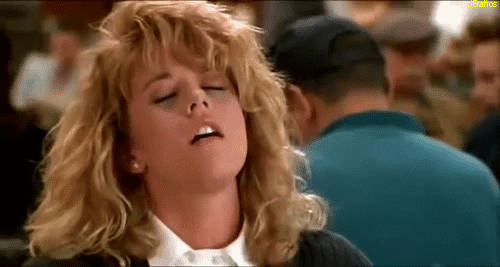 So by making your other half feel good (and vice versa, of course), everyone gets more aroused. This only makes for a more quality experience in both the moment and as a couple altogether.
2. Growing Closer As A Couple
Having sex is literally the closest you can physically get to another person. In the way that relationships can take everything a step further, physical connection is the perfect means to breeding an emotional one as well.
Sharing in the experience of intimacy is a huge part of all the pieces that constantly develop a couple's bond. Since a healthy sex life—much like a relationship—is always evolving, exploring your intimate dynamic and desires is the golden ticket to shaping a trust deeper than what most else could ever achieve.
3. Spills Into Other Aspects Of Your Relationship
We always say communication is the ultimate lubrication. When a couple uses it to work their way onto the same page about sex, it can really go a long way in bringing other synchronicity to the relationship.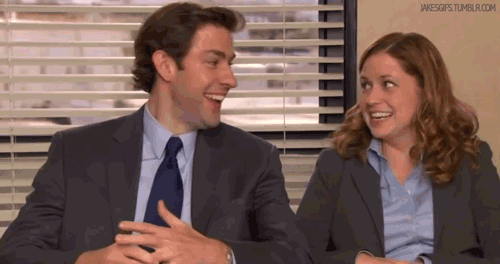 Getting busy in the bedroom on a harmonious basis goes to show you're in sync as a couple and genuinely strive to satisfy one another—both in and outside the bedroom. Since sexual intimacy often leads to increased acts of affection in general, you may also feel more attracted and aroused by each other on the daily as well. Especially if physical touch is one of your token love languages.
4. Keeps You From Being "Just Friends"
In today's day and age, of course "friends with benefits" is a thing, but to anyone in a more serious relationship—that's not typically how you want it to work. Sex is one of the biggest things that differentiates a romance from that of a friend- or roommate-ship.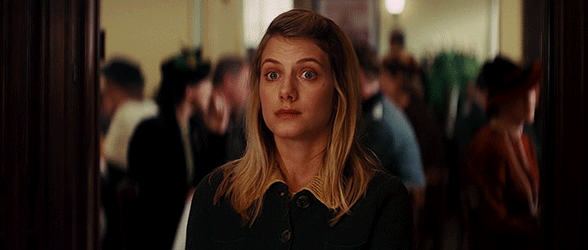 While we all love our squads, the intimate side of emotion is what brands the bond of a couple as something different from anything else in the human experience. So if there's no interest or pursuit in a good ol' roll in the hay, what's left to set a relationship apart in quite the same way?
5. Can Lead To Resentment
Let's face it: maintaining a good relationship also requires hard work. So if a partner gets the sense the other isn't into the romance or is just lazy about investing effort, feelings of resentment and discontent can easily start to bubble up to the surface.
Like many things in the world of sex, relationships are always a two-way street. If you're able to find ways through sex that collectively satisfy each other's needs in the long run, that greatly speaks to compatibility and promise of a healthy, cohesive future.
So What If That's Not Us?
If you find yourself in a tricky bind of not being in sync about sex with your partner, asking a few key questions to get down to the crux of it is typically the best first step.
To help each of you open up and think about all the elements that could potentially be at subconscious play, try discussing things like:
What makes you feel sexy?

What parts of sex do you really enjoy?

Why don't you think sex is important?

How would you like sex to be initiated?
At the end of the day, remember that all conversations about sex and intimacy should always come from a place of love, and never blame, shame or outrage. So by diving into hearts of the matter, you and your partner can hopefully crack the key of couple compromise and kickstart your way to getting on the same, pleasure-filled page about sex.
***
When it comes to the secret of a good relationship for the long haul, never underestimate the power of an enigmatic mainstay like sex. While it may not be the only thing that matters, it certainly proves to be one of the most influential elements of romance in ways on both the surface and far beyond.
---
Alex Anderson is an LA-based lifestyle designer proactively raging against the cultural grain. By day she works in television production, and by night enjoys writing, sewing and seeking guidance from the stars. She also finally has an all black kitty named "Cher." You can follow her website (www.alexjanderson.com) and on Instagram (@AJAndMore)!