5 Sex Positions to Try on Valentine's Day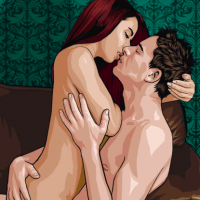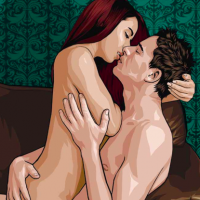 With Valentine's Day approaching, what better way to prep for a steamy romantic night then by learning some new moves to woo your sweetheart? We all have our go-to positions that are tried-and-true, but some modifications to your favorites can give Valentine's Day the spice it deserves.  
1. The CAT (Coital Alignment Technique)
The CAT is responsible for some major female orgasms! Make sure this one is in your book. The man lies on top with weight on the women, rather than propped up. He is inside her, but also riding high so the shaft of the penis is pressing against the woman's pubic mound. The motion is much more up-and-down than in-and-out. The woman wraps her ankles around his calves and they grind in tight, sexy feel-good circles.
2. Deckchair
To transform into a deck chair, he sits with his legs outstretched, using his hands behind him to support his weight. He leans back and slightly bends his arms, while she lies back, facing him with her legs on his shoulders. It's best if she puts a pillow under her behind or arches her back for optimal G-spot stimulation. Both of you should move your hips towards each other as you lean back in your deck chairs. This a great position for deep penetration and G-spot stimulation.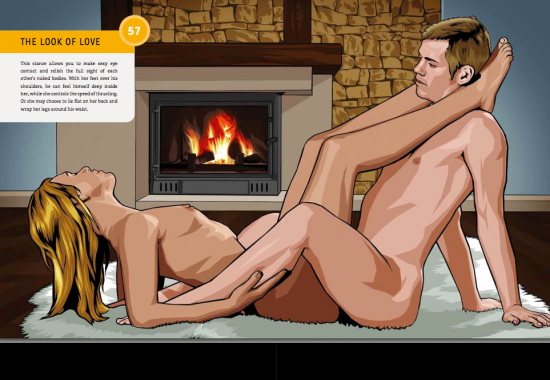 From my book Hot Sex: 200 Things You Can Try Tonight 
3. Speedbump
The Speed Bump is a surprisingly sexy position. While the woman lays with her hips slightly raised and legs closed, the man penetrates her from behind in a half-push-up. The further she arches her back, the more G-spot stimulation she receives. Use a pillow as prop to make it more comfortable for her and easier for him.
4. Taking a Stand
Nothing says "I need you" like taking your partner against the door as soon as they walk in. Standing up expresses a powerful urgency to get it on. Sex standing up has its challenges, especially with different heights and strength. Finding a narrow doorframe gives you something to brace yourself against during sex. Before she jumps into his arms, she should lift her knee up. It will also be easier to lift with her if her arms are wrapped around his shoulders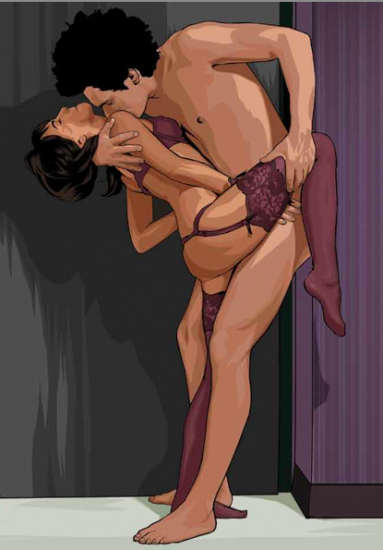 From my book Hot Sex: 200 Things You Can Try Tonight 
5. Spooning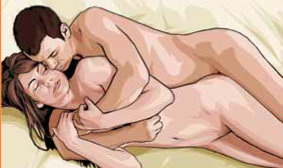 Spooning is as easy as waking up and rolling over. Who wouldn't want to wake up on Valentine's Day with a morning surprise? A man and a woman just need to lie on their sides as he enters her from behind. Take it up a notch and have the woman bend her top knee, place her hand between her thighs and fondle him. Spooning positions are great if she prefers shallow penetration. If you want to take it to the next level, transition into doggie-style for deeper penetration.