5 Things You Need to Know About Birth Control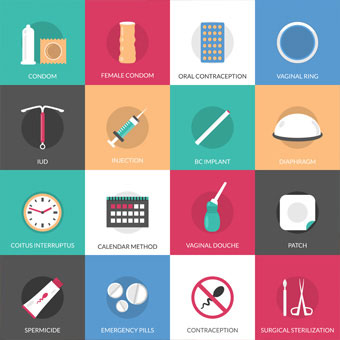 Finding the right birth control method isn't a blind choice, nor is there an exact formula for contraceptive success. The most popular methods might work for some, but definitely not all. Your body ultimately decides which method works for you. So, where do you start?
First up, you need to educate yourself about what forms of contraceptives are available to you—how do they work? What's their success rate? And how about those side effects? Talking about it might seem difficult, but you're not alone. Bedsider, an online birth control support network created by The National Campaign to Prevent Teen and Unplanned Pregnancy, launched the "

Thanks, Birth Control

" campaign to start the conversation about birth control and reduce the stigma on contraception. So now you can celebrate your body, own your sexuality, and know that we've got your back.
So, how much do you know about your options?
The pill seems like the perfect birth control solution: take it at the same time every day and you won't get pregnant. Simple, safe and effective—no wonder over 26% of women rely on it as their preferred prophylactic.
In reality, most women have very little information about their prescription—other than it reduces the chances of unplanned pregnancy. So you may not know about the added benefits of the pill—including less painful menstrual cramps, a lighter flow and even cleared up acne. These can be life changing for women suffering from severe PMS, endometriosis and other reproductive issues.
There are also many varieties of the pill and each type can affect users in different ways. However, around 20% of women aren't totally satisfied with the pill and don't know that they have other options.
It is important to be educated on the subject, not only because it's something you're putting in your body, but because of what can happen if you don't use it correctly. (Out of unintended pregnancies in the U.S., 41% are the result of incorrect contraceptive use.)
Know all your options before settling on one method or (even worse) deciding to forgo contraception altogether.
Finding the best method of birth control method for your body is one of the most important decisions you can make. Find the facts & more in VeryWell's "

5 Things You Need to Know About Birth Control

"…