5 Tips For Successful Online Dating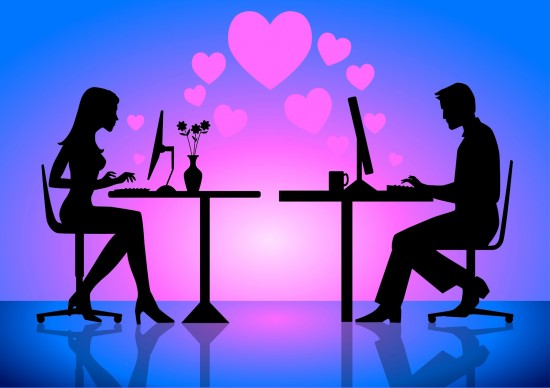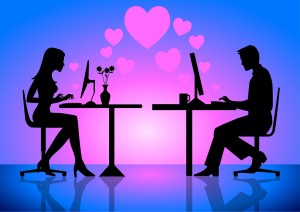 Dating online has become a favorite pastime for singles everywhere. There's even a dating site for farmers or those of you seeking a rural partner. Wherever you are, wherever you live and whatever you're looking for, you can find it online.
I've been dating online since I was 18. That was back when most online daters were still hiding in incognito mode, or at least erasing their history because the wonder of Google Chrome's Incognito didn't exist yet. Online dating was taboo, it was something people did behind closed doors. Today, if you're single, you're probably on a dating website, and you fall in the range between being very open about it and not telling anyone. If you don't talk about it, the time has come to release yourself from the bondage of online dating secrecy.
Although online dating is a small amount of hits and A LOT of misses, There is hope. I met my current boyfriend on Tinder. We've been together for almost a year, and he's pretty awesome if I must say so myself. Or we're pretty awesome together. Either way, something is working. The small amount of success I've experienced amongst the years of failure has inspired me to write a short list of what I've learned about online dating. Besides the obvious safety suggestions, here are my five top tips for successful online dating:
    Drop Your Expectations: Do you think you're about to meet a motorcycle riding, charming, business savvy, handsome man that oozes puppies out of his perfectly molded hair? Guys, do you think the girl you're going to meet just stepped out of Sports Illustrated, has the personality you've always dreamed of, and has the cooking skills of Julia Child? Try to drop your expectations before your date or else you may be asking for a failure. I've had this happen multiple times. Try not build an expectation of the perfect man or woman before you meet up with your prospect. Until you meet in person, you'll never know who this person is, so don't shoot yourself in the foot with unrealistic expectations.
    Don't talk for too long: This tip coincides with my first tip. I've gone on online dates after spending weeks, even months chatting with someone. This is a surefire way to build up a false expectations (see Tip number One.) My most successful online dates have occurred after chatting with someone for less than a week because then I have no expectations about who I'm meeting and feel no pressure about how I should act.
    Save the deep conversations for for the date: Try to view online dating as your virtual bar or coffee shop. It's the perfect place to meet someone, but if you dive too far into who that person is before the date, the initial meet up can be a bit…awkward. It's like meeting someone for the first time and already knowing all about them, and vice versa. Plus, you want to be able to give them a chance to get to know you and see  if there is real chemistry when you actually meet up.
    Keep the First Date Light: Online dating can sometimes create an illusion of a very intense connection, but chemistry happens when you meet in person. I've made the mistake of planning romantic dates with t online dates only to realize that I wasn't attracted to them or didn't know them well enough to be in a romantic setting with them.  It can be strange transitioning from meeting someone online to meeting someone in person, and many times that realization doesn't hit until the initial meeting. Any date that allows you to talk in a light atmosphere is ideal.
5.     Online Date to Learn How To Date: One thing that I found useful about online dating is that it really helped me learn how to date. It's perfect if you've been out of the dating game or if you're feeling a little shy. Instead of putting all my eggs in one basket with one profile of one guy, I went on multiple dates and met multiple guys. One problem I always had on dates is that I would try to mold myself based on who I was with. Once I started going on multiple dates, I couldn't do this anymore because I was dating different people. I absolutely had to learn how to be myself. Through this experience I really learned what I was looking for in a relationship, and once I stopped looking for the "right" profile, the right guy showed up. I'm not saying go out and let loose with a bunch of different dudes, I'm just saying remember to enjoy yourself. This process is meant to be fun, so don't forget to have fun!