5 Tips for a Hand Job Well Done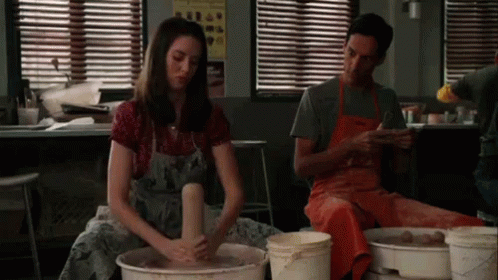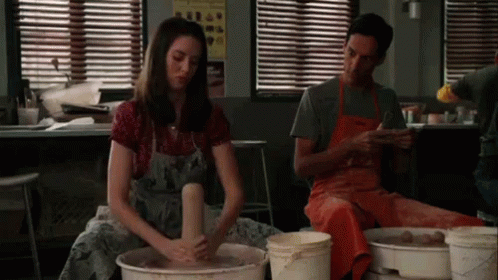 Oral and intercourse are awesome, but once we are allowed to go all the way, we forget that there's fun to be had with just your hand in someone's pants. Hand jobs are great for many reasons; they're an erotic way to feel in control as you make your lover orgasm, they're fun and easy to do while driving in your car, and they also have a sexy nostalgia to them.
Now let's kick it old school and get down with some handsy basics. 
Like any job, the best way to perform a hand job is with joyful enthusiasm. The more excited you are to wrap your hands around your man, the more he's going to enjoy himself. Show your partner that you're all about giving him a handy by first getting very handsy. Stroking his confidence as you lavish him with attention is a perfect combination. It's also important that you are able to enjoy this time. The more aroused and appreciated you feel, the more fun you'll both have.
Happy Ending of Your Own:
Turn your hand job into a special occasion by creating a fantasy scenario. Light a few candles, put on something sexy, and start with a giving him a full-body massage. Straddle him as he lies face down and really rub his back and shoulders. Like women, men enjoy sensual attention too. When you're done rubbing his back, have him turn over for the rest of his massage. Use a warming massage glide like JO's All in One so that you can easily transition from body massage to hand job.
Get a Grip:
As you give him his hand job, be sure that you are both comfortable and visible. Stay straddling him or prop yourself on your knees by his side, curving your spine so that your body is easy to see and touch. Start with wrapping your hand around his shaft and begin to gauge the pressure and rhythm he most prefers. Adding twists to your wrist as you work your hand up and lightly over the head of penis can add texture to your technique.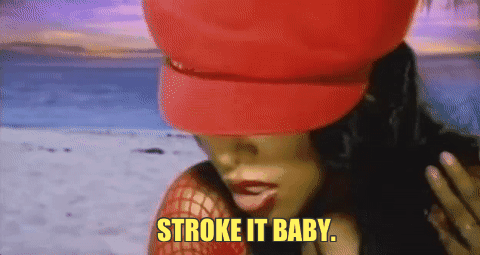 Don't clasp too hard, rather keep a loose grip with your focus on movement. Occasionally graze your fingers over the head of his penis, frenulum, and scrotum. As you pay attention to his balls, see if he likes squeezing versus soft tickling. Mix between using your fingertips and whole hand. Allow yourself to be fluid in your movements, words and actions. This is about exploring his body and pleasure as much as it is about orgasm.
Talk to It:
As you stroke him, you can play with verbal role-play. You don't have to go into a full-fledged character with a Russian accent or a back story, but experiment with being more demure or dominating than you normally are. Tell him you love how hard he is or that you want to see him climax.
Ask for a Hand:
Remember, while men's physiological response to arousal can often seem easier to see (like his erect penis), how hard he feels is not a direct reflection on how turned on he is or how attractive he finds you. Men, like women, can have reasons outside their arousal that affect their body's responses. Try not to assume it's you or that you're doing something wrong. Instead, casually ask him what he likes or to show you. Most men masturbate regularly, so he might have a few go-to moves that guarantee he gets as hard as you please. Giving him the opportunity to show you what he likes can help him relax and not worry that, A) sexy time is over or B) he has to accurately describe the way he wants you to put your thumb on his taint.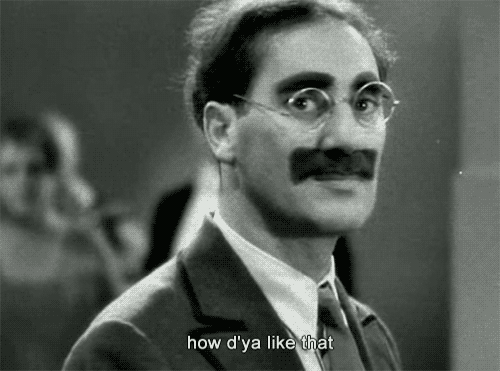 A Handy Helper:
If you really want to go above and beyond to give your man a night that's all about him, try surprising him with a Fleshlight Quickshot Vantage. It's a clear masturbation sleeve that feels incredible, so you can watch him use it or use it on him. As you gently squeeze and release, sliding the Quickshot up and down the length of his shaft, you're essentially giving the best hand job ever.
***
Congratulations! You've extended your hand job knowledge. Adding some hand action can definitely make watching a horror movie at home this month a lot more exciting, but be careful if you find yourself getting frisky on the hayride. Manual stimulation might not always be your main event, but it's important to let it take center stage every now and then. It's a great way to check in with what you both like and slow down to enjoy it. It's hands down, a perfect way to connect.