5 Uses for Down Under Comfort To Keep Yourself Sexy This Summer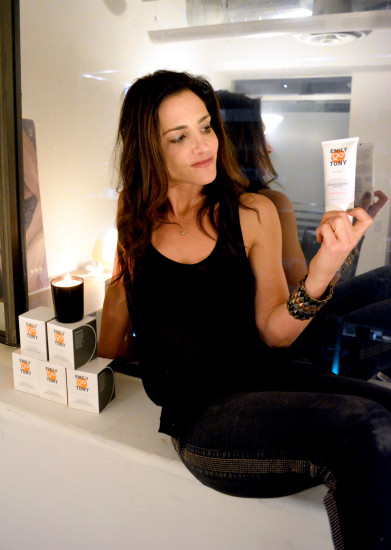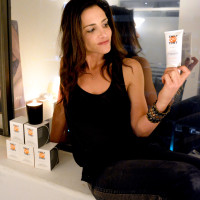 You may have heard of Emily & Tony's Down Under Comfort. Trust me, you want this stuff to freshen up your balls. One thing that will definitely turn down the steam on a sexy blow job is unkempt, sweaty balls. This product is a cream to powder formula that is meant to keep you fresh and clean in your most desirable areas.  But I'm here to tell you that Down Under Comfort is not just for your balls. In fact, it's not just for men! This product has a variety of uses for both men and women!
The inspiration for this product came from the fact that so many men use baby powder to keep themselves fresh down south. Baby powder, along with many other beauty powder products, contain Talcum Powder. The American Cancer Society has been studying the carcinogenic properties of Talcum Powder and the results are enough to keep anyone away from baby powder for good. The American Cancer Society distinguishes between two types of talc: talc that contains asbestos and asbestos free talc. Asbestos free talc is what is found in baby powder and other beauty powders. When testing on animals, they found that even asbestos free talc caused tumors in some animals. In humans, studies show there are links to Ovarian cancer because the powder can travel through the vagina, uterus, and fallopian tubes to the ovaries. In fact, talc powder raises your risk of Ovarian cancer by 30%.
Emily & Tony's Down Under Comfort is:
     Vegan
     Aluminum Free
     Paraben Free
     Talc Free
     Silicone Free
     And Animal Cruelty free
This product was created with your health in mind, and there are many ways that you can benefit from the use of this cream. The secret is in the natural blend of witch hazel, tapioca starch (which absorbs moisture and helps keep your skin soft and supple), antioxidant Vitamin E, and aloe leaf extract which works to keep your skin feeling soft and smooth.
    Under The Breasts: Women can apply this cream under their breasts in order to prevent the dreaded boob sweat. Down Under Comfort is not as strong as deodorant, so it's a great alternative that doesn't leave residue and gives your skin a light, fresh, and slight citrus scent.
    Between the Thighs: Women know the struggle of chafing thighs. You want to wear that dress, but your thighs are going to rub. Down Under Comfort leaves your skin dry and will allow your thighs to move without any chafing all day and night. Ladies, our formula even includes Witch Hazel, which is a natural astringent that works to tighten your skin and minimize your pore size. So while you're applying this product to your legs to prevent chafing, you're actively tightening your skin as well.
    Dry Shampoo: Down Under Comfort is a replacement for your uses of baby powder. I'm certainly guilty of using baby powder as dry shampoo. For any of you dudes that might be scratching your head, dry shampoo is what you put in your hair when you haven't washed it in a couple of days in order to soak up the oil and make your hair look fresh for an extra day. Just apply some Down Under Comfort to your roots, rub it in, then you have fresh hair for another day.
    Feet: Do you have sweaty feet? Do your shoes or socks stink? This unique cream to powder formula will leave your feet fresh all day while it does the same for your balls. No longer will you hear complaints about your smelly shoes and socks. It's time for feet liberation!
    Anywhere You Chafe While Working Out: Down Under Comfort will help protect your skin from chafing while working out. Wet skin (ie: sweating) makes chafing much worse. Down Under Comfort keeps your skin dry to help prevent chafing, so it's the perfect product to apply anywhere that may chafe while working out or during your daily activities.
Find Down Under Comfort at EmilyAndTony.com