6 Sexy Studies About the Good Ole U.S. of A.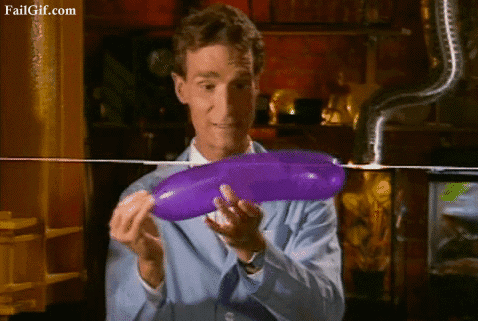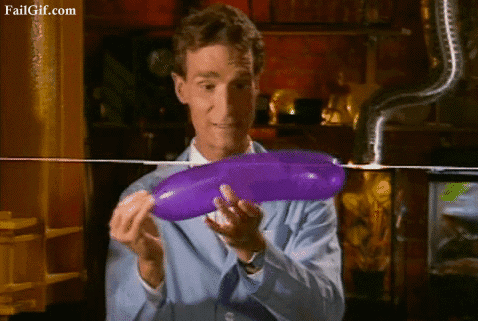 According to science… A new survey says… Research reveals…
These days it seems the only thing more plentiful than a Kardashian-laden headline is a web page covered with the latest and greatest studies about our behavior. Especially when it comes to sex!
Although the Internet is a wild west of information both trustworthy and not, one can't deny the revolving door of interesting data these reports often yield. And since science is apparently drowning in them (according to a study, of course), it's no surprise researchers love studying the ever-changing world of intimacy as much as any subject.
After the 56th lab rat trial and counting, we'd need an excuse to break away, too. So from this sub-sect of sexy science, here are just a few of the things we've learned:
Rise and Shine!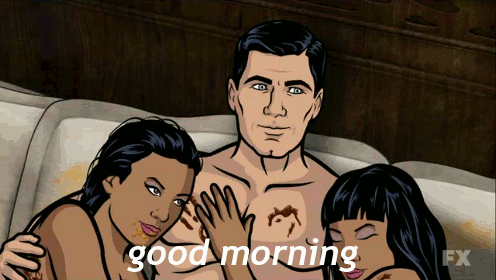 The early bird gets the worm…and quite literally should, according to science.
While it doesn't take an expert to figure most sex takes place at night, a recent study reveals bright and early is the "best" time to get busy in bed. Though it can be hard to fathom accomplishing much of anything before that first cup of coffee, morning sex could be the ultimate kick-start you're looking for.
Researchers say seduction at sunrise capitalizes on the body's highest levels of stamina and provides an endorphin-fueled rush that extends throughout the day. More specifically, they say 7:30 AM, but hey, who's counting?
WTF Millennials?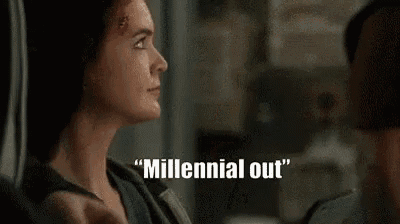 Despite raging reputations of "hookup culture" to no end, Millennials are having less sex than generations before them.
Shocking we know, but several studies have suggested a host of viable reasons at the crux of this melancholy matter. From fear of emotional vulnerability to the increased number of young people still living at home and overwhelmed with school/workloads, the main cause itself is highly contested among researchers. Some even credit it to delays in getting married, the Millennial-specific surge in anti-depressant or stimulant medications (which have been known to affect sex drive), and helicopter parenting.
Yet unfortunately, it doesn't stop there… Americans are having less sex in general too. An average of nine times less than that of the '90s!
Alas, when you're anthropology-approved as one of the world's most uptight sexual cultures, something was bound to happen.
An Intimate Divide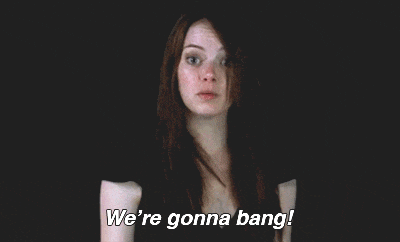 Although Millennials may be having less sex, they're the hastiest generation to jump straight into bed.
Studies have indicated Millennials are 48% more likely to have sex before the first date than any other generation's singles. So, what gives?
Some experts suggest that Millennials view it as a way to test compatibility. Having sex ahead of a first date can be the initial interview needed to determine if "getting to know you" IRL would be #worthit at all.
Red Wine = Better Sex?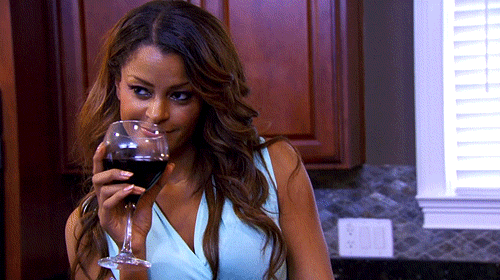 It may be hard to imagine alcohol could actually "help" one's sexual experience, but perhaps it's time to think again!
That's right, red wine—the one and only alcoholic beverage scientifically proven to heighten and improve your intimate adventures. An elusive antidote of sorts, red wine has been touted as a heart-healthy dietary addition, but who knew research could show a slew of other, even more alluring benefits?
Experts have found it can increase not only testosterone (i.e. feelings of sexual desire), but the flow of blood to erogenous zones and lubrication as well. It's even proven to decrease some cases of erectile dysfunction by a whole 14 percent!
Let's not get crazy, though. Like most things, it's all about moderation.
Absence in Abstinence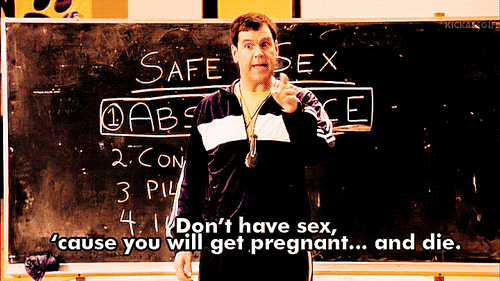 As if transitioning into teen-hood wasn't confusing enough already, science has officially called out the negative effects of "abstinence-only" sex education.
One study reported sex-ed programs in half of middle schools and more than three-quarters of high schools as of 2014 were specifically geared toward saving sex until marriage. Despite the intent, several reports have also found these types of programs have no real impact on delaying the age of students becoming active. Even worse, many contend the lack of teaching about how to have safe sex, and reduce key risks like pregnancy and STIs as a result, is one of the most harmful outcomes of all.
Additional researchers agree, pointing out that if the most basic of sex-oriented sense isn't covered, any insight regarding deeper topics like LGBTQ, sexual assault, and teen parenting falls tragically by the wayside as well.
(Ab)normal by the Numbers
The idea of a fetish may be "abnormal" by definition, but the possession of one is far more common than some may think. In fact, bondage and voyeurism alone pretty well cover the bases of sexual imagination.
According to one study from 2014, about half of all fantasies involve bondage of some type, and about half (or more) of men as well as women reportedly relish in the idea of dominating or being dominated by a partner.
As far as taking a backseat to the action, we all know porn reigns supreme. And in 2013, some Canadian researchers officially failed to find one guy who hadn't watched it. While Marie Claire discovered gals to be a tad different, still ten percent revealed they watch it in some form every day and another two-thirds said "occasionally."
What's the most common way people think kink per science? Bringing sex outside the bedroom.
***
Another study discovered a whopping 82% of men and women fantasized about sex in "unusual" places. And since one person's oddity may be another's Tuesday night, we'll leave you to define that category as you wish.
Alex Anderson is an LA-based lifestyle designer proactively raging against the cultural grain. By day she works in television production, and by night enjoys writing, sewing and seeking guidance from the stars. She will also one day have a Norwegian Forest Cat named "Cher". You can follow her website (www.alexjanderson.com) and on Instagram (@AJAndMore)!