The 6 Sex Toys You're Missing for Solo Fun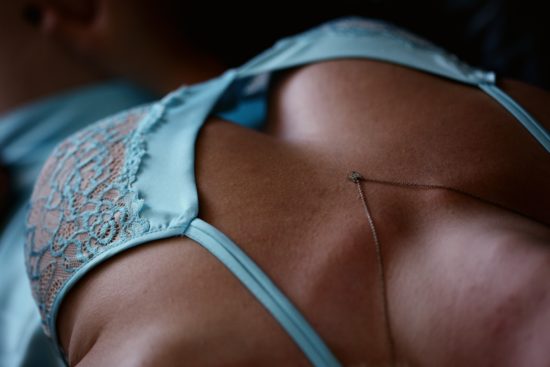 As Masturbation May comes to a close, we thought we'd help things go out with a bang and highlight 6 of our fave solo sex toys on the market.
Before we get to the how, it's important to know why we need to prioritize self-love in the first place.
There are countless reasons why masturbation is great in general, but above all, we must remember that we are responsible for our own pleasure.
No one can do you like you can do you, so it's key to figure out what you like best so you can show a partner how to do the same.
There is no magical pleasure key that some people just know how to unlock. This is up to you to explore for yourself.
Self-love also plays a huge part in self-care, which helps you feel grounded, relaxed and nourished. Keep it at the top of your to-do list, because it's something your body, mind and soul will thank you for in the long run.
Now here are our top 6 toy picks to take your solo sex to the next level:
The Womanizer
If classic with a modern twist screams your style, then look no further than the one and only Womanizer. Best known for its revolutionary pleasure-air technology, this titillating tool stimulates the clitoris without even touching it.
The unique combination of suction and soft vibration has a gentle yet powerful effect on the body. Which makes it perfect for multiple orgasms by making overstimulation a thing of the past.
Like a lot of toys, there's a Womanizer for everyone! Of course, you can't go wrong with the Classic, but if you're looking for even more intensity levels the Premium is a great pick. There are also the travel-friendly Starlet or Liberty versions, as well as the brand-new Duo for exploring the g-spot possibilities.
The Fleshlight
A staple in strokers since the dawn of time (or at least the late '90s when it was invented), the Fleshlight is another one where you absolutely can't go wrong.
This ultimate masturbator features an inner sleeve made of their trademarked SuperSkin material, which feels unbelievably life-like. It also adjusts to temperature, whether you like it warm or super cool. It comes enclosed in the signature case that keeps it discreet and clean when traveling. Plus it has an adjustable end cap that controls the amount of suction you want to feel when using it.
As if that isn't enough, the Fleshlight is totally customizable as well! Everything from different textures of the inner sleeve, to your choice of entry point style. Best of all, it's a breeze to clean! Just take out the inner sleeve, run it under warm water, throw on some of their Fleshwash cleaner and it'll be good as new.
The Magic Wand
A living legend in the purest sense, the Magic Wand continues to fly off sex toy shelves to this day for an excellent reason. It changed the pleasure game upon debuting in the 1970s and is still touted as the "little black dress" of vibrators. Much to the credit of its mind-blowing power.
The wand's top speed can clock in at a whopping 6,000 RPM. Wow. Couple that with its soft, vinyl head, and it seals the deal for external stimulation.
You can get different textured attachments to spice up the variety of sensation. Plus, these days it comes in both the traditional plug-in and rechargeable varieties. So no more getting tangled in cords required!
Ditto by WeVibe
Now, for those of you that still prefer to get yourself off the old-fashioned way, that doesn't mean a toy can't still be a worthwhile addition.
Enter: the Ditto by WeVibe. A powerful vibrating butt plug that's guaranteed to turn up the power of any solo sex session. What you may or may not know about plugs is that once you have one in, it accentuates the sensation of any other stimulation. So while you might be familiar with what going to town with finger power on yourself feels like, throwing in an anal toy can take you to a part of pleasure town you've never visited.
The Ditto also features a smooth silicone exterior and small size that makes it just as perfect for beginners as it is pros. Plus, it has than 10 vibration modes that can be controlled via a remote or the brand's WeConnect phone app. So you can craft the pleasure journey in whatever way works best for you.
Mimi by Je Joue
Soft, silky and intuitive beyond belief, Je Joue's Mimi from GoodVibes is the super-star of clitoral vibes.
Although it fits in the palm of your hand, don't let its small size deceive you. Gliding through the five vibration settings and six powerful pulsations quickly shows this waterproof vibe packs a punch.
Thanks to the high-quality, low-frequency rumbling that it emits, the sensations feel like they're coming from within you. Not just sitting atop the surface. Needless to say, it's a great addition to take your solo sex to new heights. Then you can get even extra bang for your buck by busting it out with a partner as well.
Pave Marilyn
If you're a fan of blended orgasms within your solo sex routine, the Pave Marilyn rabbit could be the perfect vibe for you. Equipped with two motors, a flexible body and beautiful curves in all the right places, this massager is made to flawlessly align with the body during use.
Easy-touch buttons allow you to seamlessly toggle between the 35 combinations of vibration and speed. Which comes in handy when you can have up to 2 hours of waterproof playtime before needing to recharge.
So if tapping into the g-spot is on your self-pleasing agenda, then we recommend seeing what this bunny-eared buzz is all about.
***
A quick note on lubes before we part ways. Make sure you're using the right lube for your toys. Your sex toys are precious pleasure tools and should be treated as such. Many of the toys mentioned in this article are silicone based. When using a silicone toy, choose a safe water-based lube like Classic Aqua from Pjur. Happy sexing!
---
Alex Anderson is an LA-based lifestyle designer proactively raging against the cultural grain. By day she works in television production, and by night enjoys writing, sewing and seeking guidance from the stars. She also finally has an all black kitty named "Cher." You can follow her website and on Instagram!