7 Brilliant Last-Minute Valentine's Day Gifts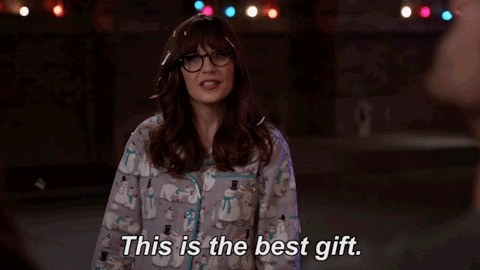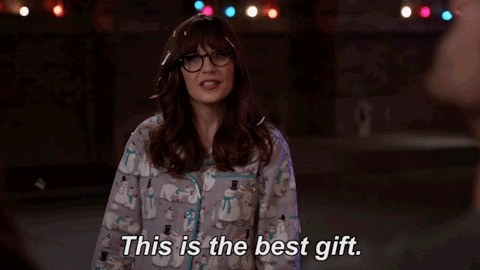 It's always the thought that counts when it comes to exchanging gifts, which means a little creativity can be your best friend—especially when time is ticking and you've yet to secure a Valentine's surprise!
That's right, we're looking at you, my procrastinating party people— we know this isn't the first time you've almost dropped the ball. But the good news is there's always an arsenal of sexy toys in reach. So, with just a little imagination (and the magic of same-day delivery), it's not too late to still bring the heat this V-Day.
---
THE WE-VIBE SYNC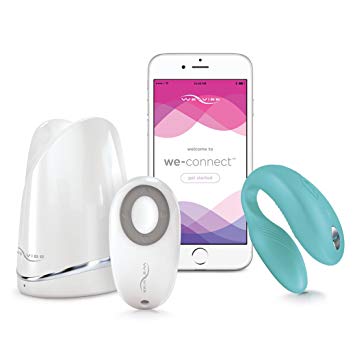 We-Vibe is known for innovative designs across the board, but the Sync model for couples is a particularly bang-up option if you're down for fun that keeps on giving. It has two adjustable points for conforming to fit your bodies' shape and 12 different patterns of vibration to pick from as well. Since it works with the company's revolutionary We-Connect app, both you and your partner can take turns at the sexy wheel to deliver joint notes of pleasure unlike anything you've ever experienced.
Pro Tip:
The We-Vibe Sync also comes with a unique in-app feature that creates vibrating rhythms based on voice and music recordings. If you want to add an extra personalized touch, try programming the reverb to a clip saying, "I love you" or opt for a romantic anthem like, "All Of Me".
Or, you know, "I Believe In A Thing Called Love," if hair metal is more your style.
FORIA WELLNESS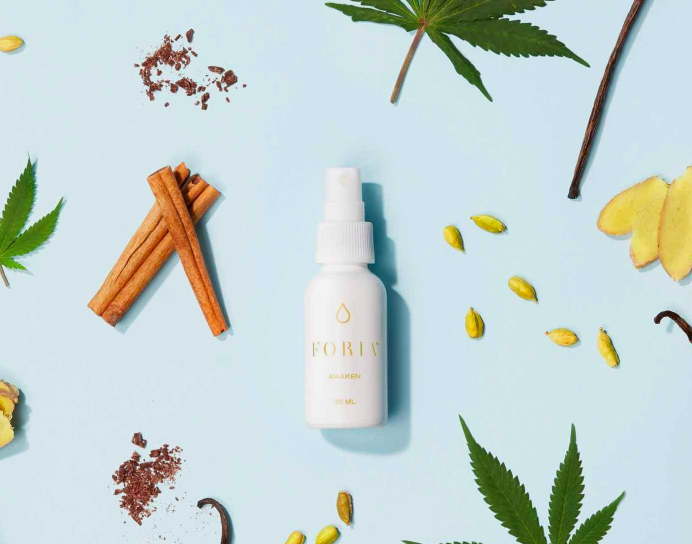 Whether you live in a state where it's legal or not, cannabis components combined with the world of pleasure always equals a match made in heaven. If smoking or edibles aren't quite your thing, then Foria Wellness products could be your golden V-Day ticket to all the same euphoric sensation.
Pro Tip:
Anyone who says medicinal plants aren't for them most likely hasn't met a line quite like Foria Wellness. No matter your style, we can pretty well guarantee they have a product that'll do it for you. From the massage-friendly Awaken Arousal Lube and CBD-based daily tonic, to the menstrual-aiding suppositories and micro-dosing vape pen—indulging in one of these gems ahead of getting down to business will only make everything feel all the more thrilling.
ANYTHING WOMANIZER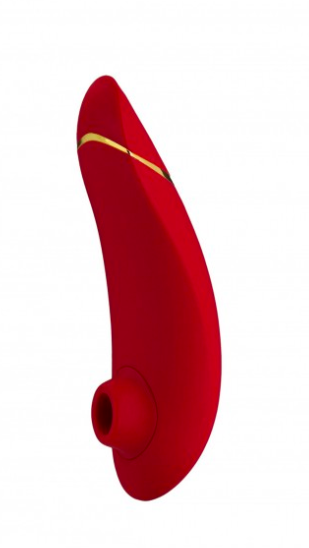 Great things come in exceptionally small packages – which perfectly describes the game-changing class of Womanizer toys. Armed with patented Pleasure Air technology, these pocket-sized, pleasure-packed little treasures fit perfectly without causing a barrier between the two of you. Whether you fancy the travel-friendliness of the Liberty or extra compactness of the Starlett, you won't have to worry any power was ever sacrificed in the forging of this extra special Valentine's Day connection.
Pro Tip:
Even though Womanizers were made with the clitoris in mind, feel free to extend the adventure into the body's other erogenous zones. Between the suction and blowing that this tantalizing tool brings to the table, nipple play in particular tends to be a pretty big hit. After all, you don't have to feel awkward trying to work a bigger toy around your chest, and the sensation interestingly mimics that of your lover's mouth. With some practice and a touch of luck, this could very well go down in history as year of the infamous nipplegasm.
PJUR LUBE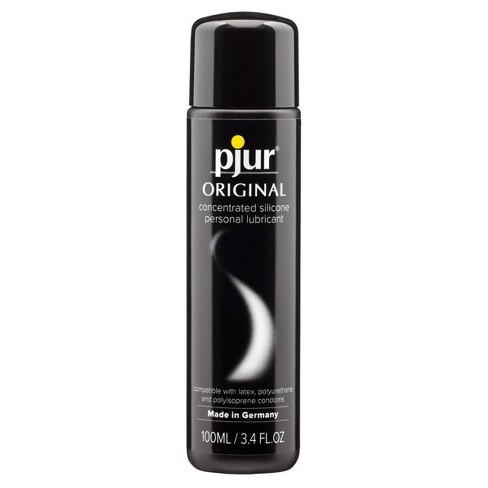 In case you haven't heard, we have a pretty massive affinity for lube here at Sex with Emily. Going for Pjur intimate lubes is another simple yet effective way to seal the sexy deal this Valentine's Day. Smooth, long-lasting, and available in both silicone and water-based forms—Pjur's luscious collection of countless lubes and lotions can help enhance whatever sexcapades you queue to the top of this year's list.
Pro Tip:
When savoring the sultry moment, feeling more is always better. So even if you don't think you have any issues with getting wet enough down there, err on the side of certainty that lube always makes everything better. Period. Whether it's self-love with a toy, going down on your partner or having penetrative sex in general, remember—LUBE! We promise you won't regret it.
HOT OCTOPUSS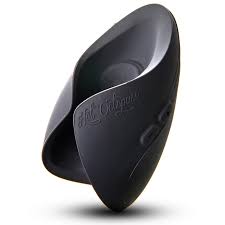 If your man is curious, but still new to the sex toy scene, Hot Octopuss' trailblazing "Guybrator" could be the perfect last-minute gift he needs. Fueled by oscillating pulses of pleasure and a full-blown vibrating underside, these self-stroking devices can stimulate a penis all the way to orgasm – no hands needed! And for the ladies out there who are just as big of fans, they also have the "Queen Bee" wand that features the same, bar-raising PulsePlate technology.
Pro Tip:
Much like a lot of toys, strokers and rings are only for masturbation. Thanks to this erotic engineering that pulls from medical research as well, Hot Octopuss' pleasure products can bring the heat to both parties when worn during sex. Since hands aren't required, you can fully focus on each other in the intimate moment; and as if that wasn't enough—he doesn't have to be hard to kickstart the Guybrator journey, either.
THE MAGIC WAND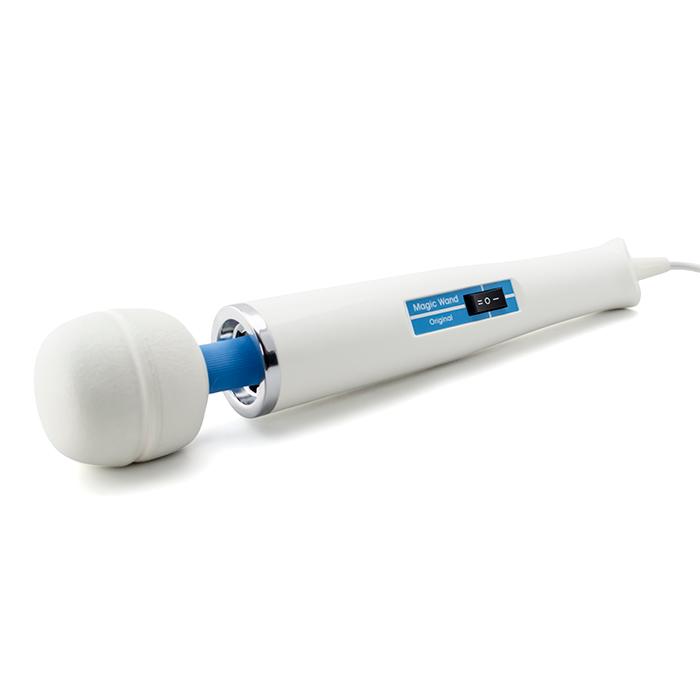 When in doubt, you can't go wrong with a classic like the Magic Wand! Tried and trusted for more than 50 years, this whimsical self-pleasurer hasn't earned its way to legendary status for nothing.
Pro Tip:
We all know how handy this wand can be for a solo session, but whoever said your partner can't get in on all the fun, too? Whether you bust it out for a super-hot round of mutual masturbation, use it to elevate a sultry, post-dinner back massage, or employ it for extra clitoral and perineum stimulation when going to town on each other in general, you'll find the Magic Wand is truly as vivaciously versatile as they come.
PROMESCENT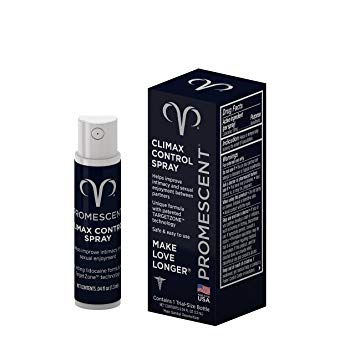 When it boils down to the wish of making these intimate V-Day moments last as long as possible, we can always turn to our trusty friend Promescent for assisting with the job. Since the orgasm gap is alive and well, this topical penis spray can be the trick to not only help with premature ejaculation, but also let men enjoy longer lovemaking all together.
Pro Tip:
It's hard to get into sex if the orgasms are usually one sided. So, even if your man doesn't struggle with premature ejaculation per se, you can still utilize Promescent to make your time between the sheets last long enough for both of you to cross the orgasmic finish line and melt into each other's arms after the fact.
No matter how late to the annual pleasure party you may be, coming armed with one of these titillating treats is sure to make you and your partner's Valentine's Day a home run.
---
Alex Anderson is an LA-based lifestyle designer proactively raging against the cultural grain. By day she works in television production, and by night enjoys writing, sewing and seeking guidance from the stars. She also finally has an all black kitty named "Cher." You can follow her website and on Instagram !