7 Outdoor Summer Dates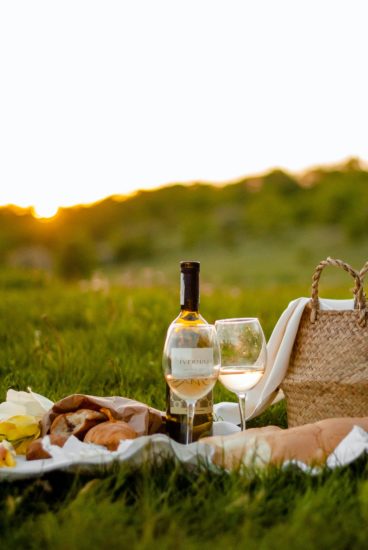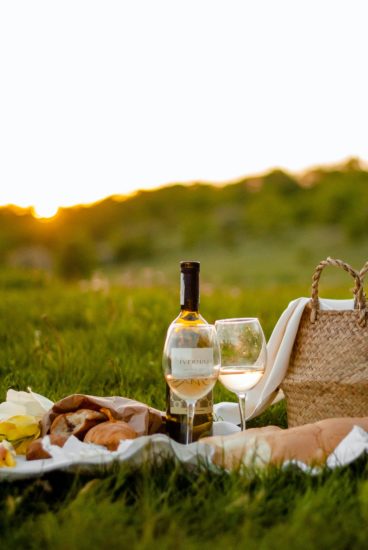 It's June 20th, and summer is officially here! Right now, you're probably itching to get outside and have some fun. If you're dating, Coronavirus has changed the game in ways we couldn't have imagined at the start of the year.
But hey – let's roll with it, shall we? As the weather gets warmer, and quarantine keeps us spatially (notice I didn't say "socially") distant, the great outdoors can become our dating platform. Since we've been cooped up during quarantine, the outdoors is beckoning us.
Whether you are single or in a relationship, keep reading for some fun ideas for outdoor summer dates!
1. Plan a picnic
A picnic is a great way to have a "food date" without going to a restaurant or café. You can choose a local park or green space and each bring something to eat. Or, if this is more like the third, or fourth date and you are feeling romantic, try planning the whole shebang. Bring blankets, candles (maybe opt for the electric ones if you are in a fire safety zone), yummy picnic fare, and a frisbee or fun outdoor game.
Tip: Normally, I would recommend a smaller blanket so that you have to sit closer together. But in the of COVID-19, I would recommend a larger blanket giving you more space for your first date to be a Covid-responsible one.
2. A Stroll In The Park
If this is your first date, a public park is a great choice. It offers open air, as well as some sense of being around people even if socially distanced. Try to remember the guidelines for social distancing, and if you're going to hold hands, keep a bottle of hand sanitizer handy.
A leisurely stroll through a park is one of the simplest, most romantic things you can do on a date! You can stop to sit on a bench, or on the grass and just plain talk. And, if all goes well, it is a sweet story to tell later about your first date.
Tip: Do your research ahead of time and, if possible, choose non-weekends and times of the day it won't be too crowded.
3. BACKYARD BBQ
If you crave the smell of light smoke off of some baby back ribs and burgers, a backyard BBQ is a great date activity. It's more intimate than a park, but still allows you the benefit of being outdoors. This is the type of activity that works especially well for double dates (do people still do that?). If you have a backyard, arrange your seats six feat away from each other and have masks on hand to minimize the potential for virus-spreading. A barbecue is a fun activity that isn't too involved and satisfies your tastebuds!
Tip: In addition to cooking and eating, play a game of corn hole – it's perfect for social distancing.
4. Stargaze
Romance has a funny way of blossoming under the stars! If you are in an area where you can see the stars at night, taking your date to a nice spot and stargazing is a wonderful way to enjoy a warm summer night.
You can also find a spot to look at the sunset. A nice walk along a boardwalk leading up to a sunset gazing spot will wow your date and sets you up for a potential kiss! (And awesome joint selfie!)
Tip: if you live somewhere where you can't see many stars, drive up to a lookout and enjoy the sparkly lights of the city.
5. Bike ride
A responsible way to have a summer date and maintain social distancing is to grab your bike and helmet and take a ride in the great outdoors! Do your research and find the best trails or bike paths that won't leave you too sweaty and deep in the woods. The best bike rides for dates are ones where the bike path is wide enough for you to ride side-by-side. That way you can catch flirty glimpses of each other or even chat a little, if you aren't too winded!
Tip: If you have access, rent a tandem bike and stay close the whole ride through.
6. Farmer's Market
By now, a lot of farmer's markets are opening up. That means you can stroll through (at a responsible distance) and feast your eyes, ears and nose to the sights, sounds and smells of your local Farmer's Market. Talk about what meals you would cook together if things were back to normal. Learn about each other's likes and dislikes. While it isn't quite back to normal, the food tends to be the same and enjoying a meal in the open air is a great date idea!
Tip: Most farmer's markets have a vendor selling flowers, which make for a fun mid-date surprise.
7. Go Camping
With all the extra free time on our hands, everyone is heading for the hills these days! People are getting out of town and grabbin' some nature. Planning a full-on camping trip maybe isn't ideal for a FIRST date, but if you're in a committed relationship, now is a great time to take a day trip (or longer) and go a'campin'.
Build a fire (if it is allowed) and snuggle close while roasting some s'mores. Then maybe enjoy some sexy time in a tent – your neighbors can't hear you if you get loud. And don't forget to pack a sexy toy like the Je Joue Mimi to take your tented sexy-time to the next level.
Tip: You don't have to be in a relationship to camp! Plan a trip with your friends and if possible, consider coordinating Covid-19 tests to ensure a safe camping trip.
***
Don't let Covid19 ruin summer 2020 – get out in the wild blue yonder and do what nature intended: date.
---
Emily Anne is a bestselling author, sex coach and educator, who specializes in helping people expand their sexual horizons through BDSM and kink. When she's not obsessively talking about sex, she's hiking through the Hollywood Hills. Get some sexy education on her Instagram feed!