8 Sexy Gifts for Any Gender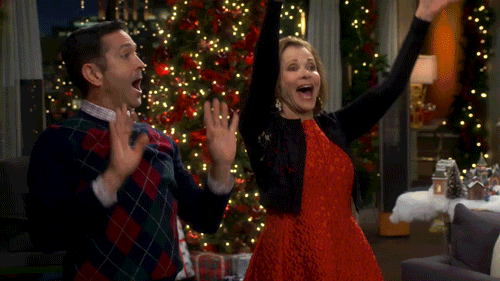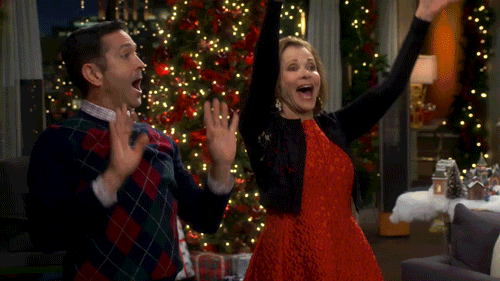 When you're getting a sex toy for your lover, while it may be a gift for them, you know you'll want to reap some of the benefits, too. Or, if you're a really good friend to a couple – a really good friend – looking to help spice up their sex lives, you want to get a toy that both of them will appreciate.
Most pleasure products are either for men or for women, but there are a few out there that were made with any gender in mind (even if you don't identify). So, whether you're using it together, or taking turns (after cleaning, of course), a toy that anyone can use brings a whole new meaning to sharing is caring.
For the versatile people out there, here are a few toys for any gender, orientation, or relationship status:
The Crescendo by Mystery Vibe:
If you like those two-in-one deals, this toy is like six-in-one. It's super flexible, being able to form into so many different shapes, and it has six separate motors that can each have their own intensity and patterns. The Crescendo can be a g-spot toy, a clitoral toy, a penis ring, almost anything your heart desires! Plus, the packaging is just dynamite.
FT London G Pop:
This toy was made to pop the g-spot OR the p-spot. The way that it's curved is ergonomically designed to stimulate whatever pleasure patch you're trying to unlock, and its ring-shaped handle helps you maneuver the toy easily on your own or with a partner. Plus it comes with six vibration patterns to change up the sensations, it's completely waterproof, and it's super quiet, so you can play in peace.
We-Vibe Sync:
While some of you have sex while binging Netflix, or get straight to ripping each others' close off as soon as the door opens, others enjoy a nice playlist of songs to help keep the mood. In fact, you might find yourself moving along to the rhythm. The We-Vibe Sync is the addition to your sex playlist you've been looking for. It's a couple's toy that, used with the We-Connect app, can sync up to the beat, mid-range, or treble of your favorite song. Not only that, but you can set the internal vibe to the bass, and the external vibe to the treble, for a really customized vibe.
Doc Johnson Tryst:
There are so many ways to use this product. The Tryst can be used alone or together, and can stimulate the clitoris, the g-spot, the nipples, the testicles, or be worn as a penis ring. You can use this thing seven times and still not have used it the same way twice. It'll be fun exploring which ways work the best for you and your partner together, and what works best when you're apart.
UVee Home Play:
If you live with roommates, have children, or still reside with your parents, the last thing you want is one of them discovering your sex toys. Even if you live alone, you want a sanitary place to keep them, and you want to make sure they're charged and clean at any given moment. The UVee does all of these things. It's a sleek, discreet locking storage box that uses UV-C light to kill 99.9 percent of all harmful bacteria in just 10 minutes, AND it has three USB charging ports –– you can even charge and clean your cell phone (and trust me, it's gross). It can also fit the largest of your sex toys, including the Magic Wand!
System JO Gelato: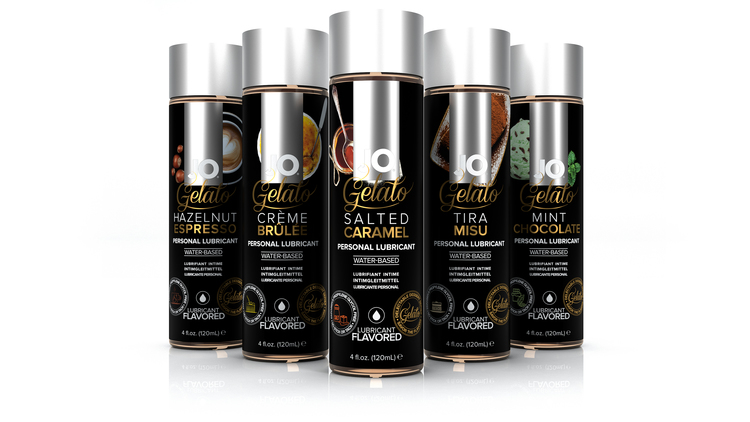 When people think about oral sex, they know it's going to get wet, so lube isn't the first thought that pops up. For those of you (like me) who don't produce that much saliva, though, lube can be the saving grace to any oral experience. With that being said, you want the lube you use to actually taste good, and not like cough syrup. All of System JO's Gelato flavors taste exactly like they're supposed to, whether you're giving a blowjob or partaking in cunnilingus. They're so good, you can literally use it as an ice cream topper. Even if you salivate like a slobbery dog, this lube can literally add a new flavor to your sex life.
Liberator Wedge:
We try to switch up positions now and then, but they aren't always the best executions for pleasure. You can try using pillows as bolsters, but you may need to switch them out every so often to keep the same elevation. The Liberator Wedge makes so many positions easier to do and more comfortably. For example, classic missionary doesn't always allow for the best g-spot or p-spot stimulation, but an elevated pelvis can make all the difference! The same thing goes for doggy-style, anal, and oral sex. Plus, you can leave it out around the house and most people won't even know the difference.
SKYN Condom Selection Pack:
How many people think "sexy" when they think condoms? The answer is likely lower than we at Sex With Emily would like to hear. If you answered no to the question above, SKYN condoms will definitely change your mind. The packaging is elegant, they're non-latex and super thin, plus they heat up to your body temperature – almost as if nothing is there at all. And with the selection pack, you can change up your experience and find the right ones for you because, let's be honest, how long will a 24 pack last?