9 Ways To Celebrate Valentine's Day Without Breaking the Bank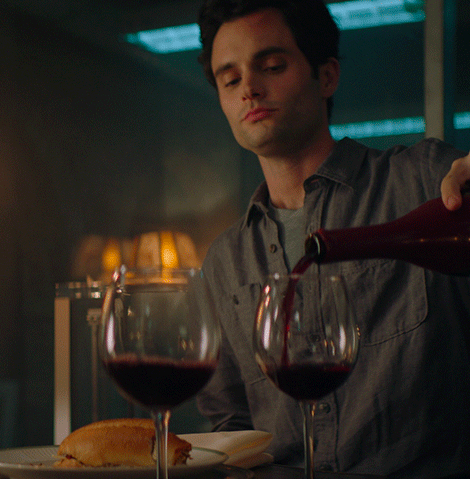 Although Valentine's Day is commonly known for decked-out dates and ritzy gifts, none of these elements are actually essential to having a truly bang-up, sexy time!
From home cooked dinners to blanket forts, don't let clichés and hefty investments stand in the way of a fun celebration with your boo. Consider these eclectic date night ideas and special gifts for Valentine's Day.
---
Making A Home-Cooked Dinner
There's little in this world that's hotter than a meal made from scratch, so why not trade in your Postmates for a chef's hat and whip up something you know the both of you will love? If you're well-versed in the kitchen, then it's bound to turn out delicious; and if you're no Gordon Ramsey – don't worry! Either way, you're sure to have a great time together. And hey, you can even top it off with a romantic movie,…or something steamier, if you're game.
Sharing In One of Your Favorite Guilty Pleasures
Another great way to celebrate each other is spending the day trying out a special something you each have always secretly wanted the other to partake in. Whether it's tag-teaming to your yoga class, followed by playing their favorite video game. Or, perusing your favorite crystal store paired with a lesson in pool at their cherished dive bar. Watching your most treasured rom-com joined with a pair of last-minute nosebleed tickets for his ride-or-die hockey team's game. The possibilities are truly endless.
Recreating Your First Date
Despite what pop culture often implies, Valentine's Day dinner doesn't automatically have to equal expensive. Sentiment and sweetness have a heart-felt value all their own, so consider heading back to where it all began to spend an eve paying cheeky tribute to how far your relationship has come. And bonus points for reminiscing about the ridiculous hairstyles you donned that night in frantic hopes to impress each other.
Making the Blanket Fort Of Your Dreams
If real camping isn't quite your thing, then rearranging the dining room chairs to resurrect the fleece-blanketed tent you've always wanted can be a sexy, playful option for celebrating V-Day as well. It feels like you're transported to simpler times, but the good news is forts these days can entail endless cuddles with your beau. So, build it loud and proud, but also large enough to bust out the romantic board games, with room to Netflix and chill 'til the cows come home.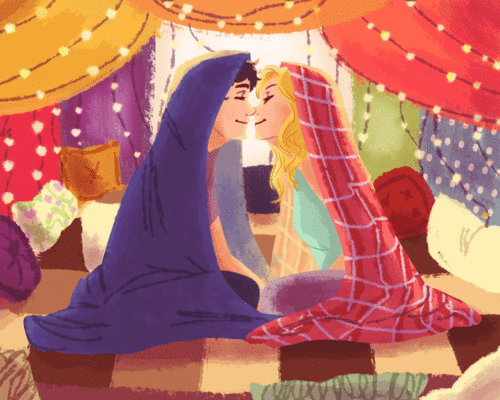 Heading to An Open Mic
When it comes to the world of open mics, there's no telling where they may lead. But even if the performances are terrible, or you stumble upon the next YouTube sensation, hitting up an open mic night for Valentine's Day is guaranteed to bring some serious laughs between the two of you. If the acts get cringey, you can still have a great time giggling to each other about it in a dark corner booth. And besides, one of you might even become brave enough to hit the stage yourself.
Filling Up the Compliment Jar
With mason jars (formerly) all the rage, stuffing one full of compliments about your partner can be a super sweet gesture, too. Regardless of if you start weeks in advance or just the frenzied night before, presenting your lover with a concentrated representation of all the things you adore about them will ensure they feel an extra dose of appreciation that extends into the rest of the year. Especially if words of affirmation happens to be one of their token love languages!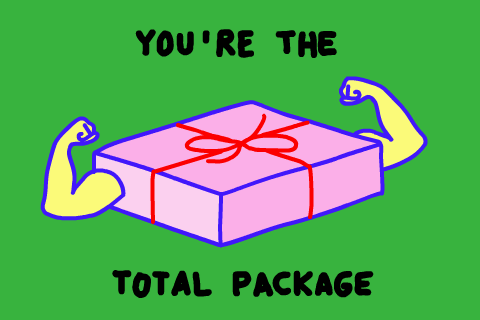 Doing Something Special They've Been Dying To Try
At times, there's a fine line between reality and those fantasies better left in your head, but we all have those sensual deeds that we want to try IRL. Whether it's as simple as diving into the world of toys or embracing your kinkier side, there are several thrifty, giftable ways to test the sultry waters.
As far as tantalizing tools, there are super affordable, yet exceptionally high-quality lines such as plusOne. They have a handful of toys that are rechargeable, water-proof, and made of body-safe materials. For the more sensation-based varieties, something as basic as a silky scarf, strand of beads, tie to use as a blindfold, CBD arousal-enhancing sprays, or spare feathers lying around can just as well seal the deal, too.
Finding A Rarity From Their Past
With so many artisan goodies still confined to the bounds of geography, going the extra mile to "import" a treasured treat can be a great Valentine's gift option. Especially if it's something they've merely touched on in past conversation, tracking down their favorite beer, roasted coffee, cryo-packed pizza or token condiment that's only available in certain pockets from their past life can be a home-run gesture they'll never see coming.
Basically, Anything Heart-Shaped
Cookies, cake, a cookie cake, beef jerky—even pizza! Anything delicious that incorporates a heart will be more than an appreciated as a Valentine's gift. Check out the endless stores that specialize in this, or make your own creation! You can get heart-shaped pans and cutters from most craft stores, or get even more creative and get any shape you want online (*cough* penis cake pan). Embrace the V-day cliché of heart shapes chocolate boxes, and make it your own!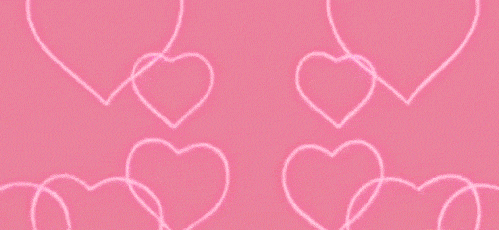 ***
By spending time together and enjoying all the things you collectively love, you're sure to have a memorable Valentine's Day. So, save the money and get those creative juices flowing. If making memories is about doing the things you enjoy the most, doing so with the one you adore is only going to make everything all the better.
Happy Valentine's Day!