A Strip Tease to Remember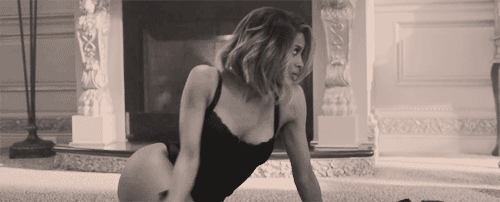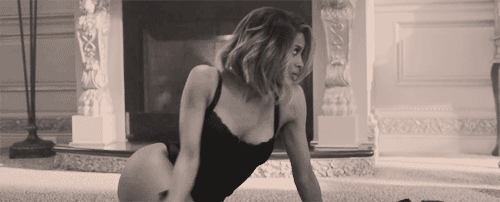 For most of us, when we think of the spirit Thanksgiving and how to celebrate it, we tend to focus on the first half of the word. We want to say thank you to everyone in our life that has helped us, been there for us, and has brought joy to our lives. One of the best ways to say thank you is in what you give back, whether it's a tangible gift, an unexpected trip, or a moment that can be cherished for years to come. In the spirit of Sex-Giving, it's time to give it everything you've got in the bedroom to say, "hey baby, you're amazing and I want you to know it and feel it!" So, what better way to give your partner something sexy and special than a full on strip tease!
Maybe this is completely out of your comfort zone, maybe it's something you've always wanted to try, just never have, or maybe it never crossed your mind. Strip teases can fun, sexy, empowering, and will definitely result in a night of wild love making. Plus, it will probably take your lover completely by surprise and reignite whatever spark was dimmed by the invasion of extended family.
How do you pull one off, you ask? You don't have to be a professional to pull off something unforgettably sexy, you just need to put in a little effort…
Set the Mood
The best part about an at-home strip tease starring the very lovely YOU is that, although you don't have a stage and pole (or training), you get to set the mood yourself. While your lover is preoccupied elsewhere, turn your living room or bedroom into a love den. Light some candles (massage ones if you have them), dim the lights, maybe throw a scarf over your lamp to create a colored tint. Have a place for him/her to sit that will give him/her a full view of your body when the show starts. Make sure that he/she is easily mountable, too. That one will come in handy later.
Music, Please. 
Once the room looks set, you'll want to decide on a song that will match the scene you've created, turn you on and get you pumped, and of course, that you can dance to without hurting yourself. You want to go for something with a slow or medium pace that maybe builds as the song progresses because you want the arousal to build gradually, and you don't want to hurt yourself in the process. Speed and stripping tends to lead to falling and tripping. Any genre works, whether it's classic rock, EDM, or R&B, it only matters what you can get down and dirty to; pick something you can get lost in! Then, it's time for wardrobe.
Dress Up to Strip Down
Stripping is all about your clothes (until they're off, that is). You want to make sure you have enough to take off, but don't want to have an excessive amount of layers to peel through either. There are few routes you can decide to take. You can wear a robe over sexy lingerie that has a lot of ties and clasps to unfasten; you can wear a uniform or costume of some type to give your strip tease a theme (which definitely helps for role play!); or you can go as simple as high socks and a button down collared shirt for a slow and sultry reveal. Whatever you wear, make sure that you are comfortable and that it is somewhat easy to take off. Remember, you want this all to flow. But don't just stop at the outfits, you want this strip tease to be a full on experience, truly unforgettable.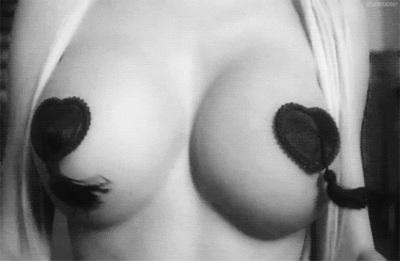 Let's Accessorize!
You want to entertain more than just your partner's eyes during a strip tease; you want them to be dying with desire to ravish you. It is a tease, after all. Plus, it helps to add pizzazz if you're rhythmically challenged. Once you're down to your skivvies, you can reveal some sparkly nipple clips to give your chest the last bit of modesty, while bringing attention to your cleavage; or maybe you give them a lace paddle to give you a little spank when you get closer. If you really want to make them crazy, you can cuff your partner to the chair to keep them from touching you, and caress them with a feather tickler on their inner thighs, neck and chest. In fact, everything in Sportsheets' Midnight Collection can aide and abed all of your strip tease needs (and for after the tease, too).
Go At Your Own Pace
Okay, the actual tease. Contrary to what you might think, you don't have to be the best dancer to strip. You want to start off slow, and really feel the music as you move. Play with your hair; strut around some strategically placed furniture; you can even pause in a seductive pose or two to let your partner really soak in all of your beauty. As you pull your clothes off, touch yourself and bring attention back to the newly unleashed part of your body. Build speed slowly, and start off far away, bringing yourself closer and closer to your partner as you near the finale. Then, when the last piece of clothing falls effortlessly to the floor, you can finally stop the teasing, and get to the pleasing.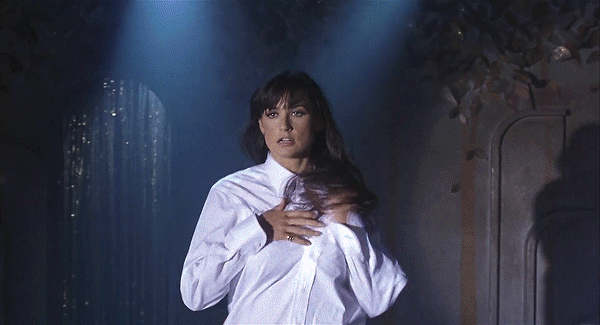 Can't Forget the Confidence
Regardless of fancy outfits, accessories, or kickass moves, stripping is all about confidence; humans are naturally drawn to it. And, while it's totally normal to get self-conscious about stripping for your partner for the first time (I know I was), you have to remember that this person loves you and already finds you sexy, so anything you do will excite them. Be yourself, own the dance, and most importantly, have fun! Even throwing in some humor can be sexy as long as that's your personality. If your fantasizing skills are up to par, create a new identity and submerse yourself in a character. This lets you bring your personality into play, while doing something out of your comfort zone. As long as you own it, you'll have your partner's full attention.
So, get out there, get giving, and get stripping!