Choose Your Own (Orgasmic) Adventure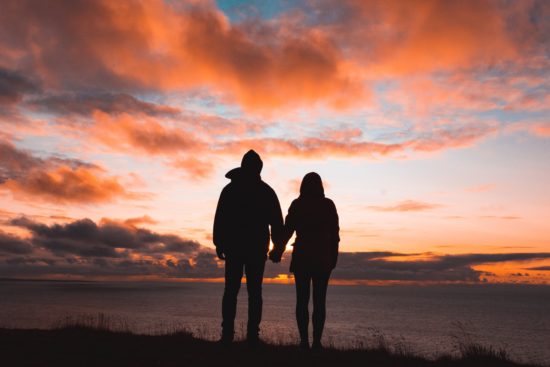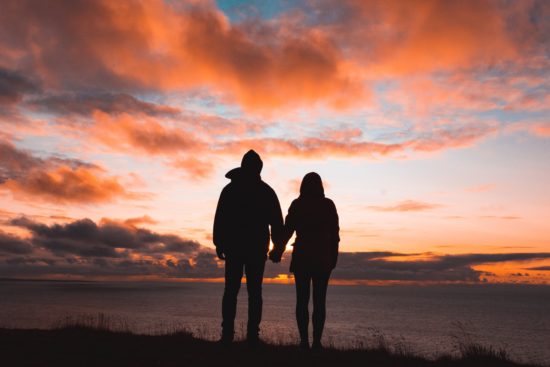 Stuck on one orgasm type? Today we go on an orgasm adventure to discover all the different orgasm types, and how to achieve them!
Today we are going on a magical orgasmic adventure, down the rabbit hole of orgasms and pleasure.
Orgasm Hierarchy
Before we begin, it's important to remember that any type of orgasm you enjoy is a good orgasm. We aren't into the orgasm hierarchy here, we believe they are all equal. There is also nothing wrong with having a certain type of style or technique you prefer, but today we are going to go on an orgasmic adventure to experiment with different orgasm types.
Pleasure Play
This adventure should be viewed with playful curiosity about yourself and your partner. In my work as a Sexuality Doula, I've seen that mental blocks and sexual hang-ups are usually the main barriers to orgasm. Stay as present and relaxed as possible by focusing on what feels good and slow deep breathing.

Though we are talking about orgasms, it's really important to aim to enjoy the journey and not get too fixated on the destination. You may not achieve every type of orgasm (though I hope you do), but you could experience different kinds of pleasure you've never felt before.
Genital disclaimer
I have aimed to be mindful about not gendering different genital types in this piece, as well as being inclusive of not just penis and vulva anatomy. Pick whichever orgasms you'd like to explore based on your personal anatomy and preferences.

Which Path To Take?
You can try each orgasm in order, or you can jump around with what grabs your…fancy. Simply click on the type of orgasm you'd like to have and follow your own path. Just have fun with it!

***
Heating Up…
With beads of sweat dripping from our tangle of warm flesh, I noticed my breathing becoming ragged, and even the air moving up and down my throat felt hot. We kissed hard, our tongues intertwining as if we were both dying, and each other's mouths held the antidote.

As my lover slid their hand under my waistband, I knew I was in for a long night of passion with crests of pleasure and many different types of orgasms. I knew that what I needed for my first release was a clitoral orgasm / nipple orgasm / penis orgasm.
***
G-spot Orgasm
The g-spot can be stimulated with fingers, toys, strap ons, and penises. Unless you're a g-spot pro, it's usually a good idea to begin with an internal massage with fingers. The g-spot fills with blood and swells up when aroused, which makes it easier to stimulate with a penis or strap on if it's already engorged.
The g-spot can usually be found on the front wall of the vagina, about halfway between the opening and the cervix. Insert a (clean and with trimmed nails) finger or two into the vagina and press forward gently until you feel a slightly bumpy, spongy, or ridged area. Once you've located it, try some gentle stroking in a 'come-hither' motion.
Using either fingers, toys, strap ons or penises, and utilizing physical and verbal feedback, continue stimulation of the g-spot in the way that feels best to the vagina owner. The vagina owner can also experiment with contracting and releasing their kegels for even more intense stimulation. Practising with the Pour Moi Intensity in between sessions can really help strengthen the pelvic floor and make kegels even more accessible and pleasurable during sex.
Many women describe g-spot orgasms as a profoundly intense, shaken-to-their-core type of orgasm
***
Hungry For More…
My entire body tingled with electricity as the wave of my first orgasm washed over me. It deeply satiated me, and yet left me hungry for even more. I knew what I needed for my second orgasm, it simply had to be a Cervical Orgasm / Anal Orgasm / G-spot Orgasm

***
Clitoral Orgasm
A clitoris has over 8,000 nerve endings. For context, that's twice as many nerve endings than a penis has! Because of all those nerve endings, clitoral stimulation can be quite intense and is the most common route to orgasm for vulva owners. Every clitoris owner usually has a specific style and technique they enjoy.
Try starting off with some Pjur lubricant and give your partner a gentle vulva massage, exploring every part of their inner and outer labia. Once you reach the clit, ask them what their preferred style is, and explore with varied pressures, directions, and stroking styles until you get it just right, and then stick with that, no changes.
Circling, tapping, tugging, and rolling are all fun styles to try, and make sure you're asking for some verbal feedback to determine what they like best. Experiment with feather-light strokes, or a firmer pressure massage. You might like to try starting in large circles around their clit and gradually making them smaller and smaller until you begin direct clitoral stimulation. There are many amazing techniques for clitoral stimulation.
Watch for changes in their breathing patterns and involuntary clenching for indications that you are onto a winning move. If you'd like to explore with some oral, try the Kivin method.
***
Ripples Of Pleasure…
Shuddering deeply, as pleasure rippling through my body, I tried to catch my breath. I had just had a profoundly beautiful orgasm, and my genitals pulsed with desire for more. I knew just what I needed, a Squirting Orgasm / Prostate Orgasm
***
Cervical Orgasm
While many vagina owners only think about their cervix during an annual gyno visit, it can be an erogenous zone and a major source of powerful and unique pleasure. The cervix is often very sensitive, and direct touch may be too much for some people. Go slowly and gently until you feel comfortable and ready for more.
Experiment with cervical stimulation when you've had a lot of good foreplay and feel extremely aroused, as this can make the cervix more receptive to stimulation. Try stimulation both before and after experiencing other orgasms to see if either option work better for you. Have your partner use slow, deep strokes with a penis, strap-on, or vibrator, and lay back to enjoy the deep and intense sensations.
***
Afterglow…
As my body slowly came down from the waves of pleasure after having just experienced multiple different types of orgasms, I collapsed my sweaty body softly into my lover's arms. "Happy Tuesday night babe" I whispered, to which they chuckled and replied "no need to wait for a special occasion for sex like that".
***
I hope you enjoyed this adventure in orgasmic exploration…
What's your favorite type of orgasm?
---
Isabella Frappier is an Australian writer and a holistic Sexuality Doula, who specializes in body literacy and sexual sovereignty. She is also a host on the popular new Sex Magic Podcast. When she's not busy championing her sex-positive agenda, she—oh wait—she's always busy doing that. Follow her adventures on Instagram.