Ain't No Schlong & Dance: A Guide to The Male Member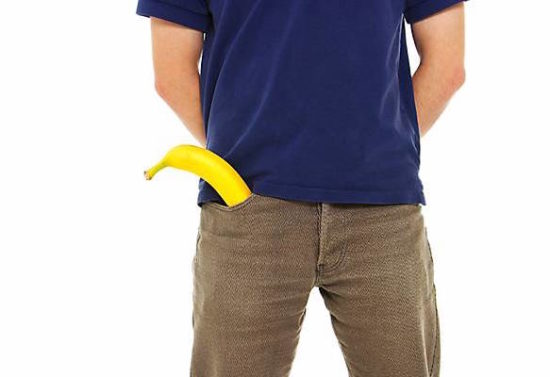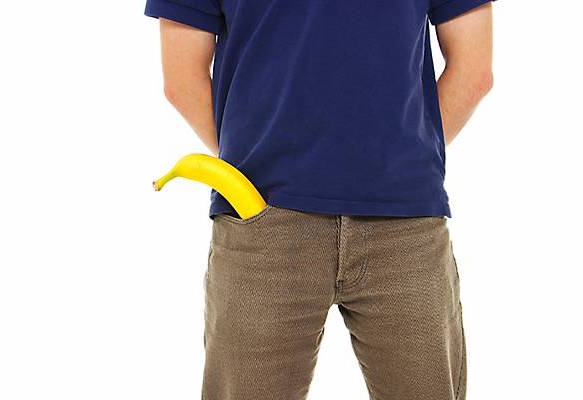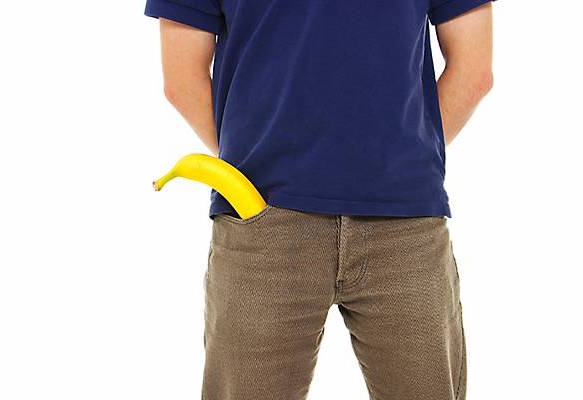 Gather round ye young maidens and lads; let us learn the sacred perfection that is man's erection! Tis' actually true that the history of the tremendous phallus is rife with celebration, mystery and adulation. It's been worshiped and deified for thousands of years. From tip to taint, the anatomy of the penis, it's cultural significance, and modern day uses, are all pretty extraordinary.
Penis research also reveals some fairly strange mythology and a few less than appropriate examples of object worship from all around the world. Overall, as engorged and hyperbolic as some facts about the peen may seem, it really is a fascinating organ.
In our present day discussions about the penis and its parts, we usually curb its once lauded status as the great creator of the whole universe. But for fun and pleasure, our anatomical study of male anatomy will be one of old-timey glee and reverence.
What can I say? Sometimes we need to give credit where credit is due.
Behold the magnificent member!
The new Netflix show American Vandal, incites a discussion on how to best draw a penis and balls– begging the question of where do you begin? Today, we start with the shaft, then head to the head, work the balls, and see where it goes from there.
SHAFT!
In spite of its common moniker, there are no bones in the penis. The shaft is the long, damn fine primary area of the penis. Structurally, the interior of the penis is made up of nerves, blood, and two types of tissue. Corpus Cavernosum and Corpus Spongiosum which sound like incantations one might learn at Hogwarts– so already the penis is proving to be quite magical. When a man is aroused, blood flows to the penis, filling up the tissue like a sponge and "Ta Da!" An erection! Sized on average at about 5 to 6 inches.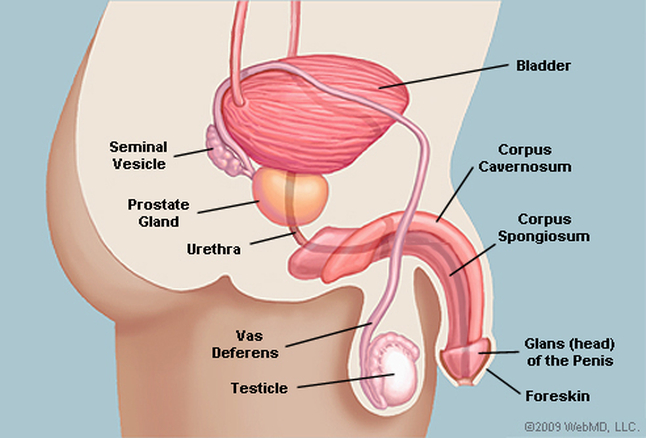 Men can often feel self-conscious about the size of their erections and even more so about their flaccid penis. This may or may not be why most men tend to round up when answering survey questions pertaining to their penises. We can all do our part to comfort our partners with words of affirmation, because body-positivity isn't just for women. When speaking about his hard-on, you don't have to lie. If his erection doesn't tempt you to make a wide-eyed proclamation of "Good God, look at the size of that thing!" then don't. Instead you can talk about how hard it is, how great it feels, or how you can't wait to get it in your mouth. Anecdotal research done here at Sex with Emily reveals that the average penis owner finds these statements to be incredibly sexy.
Erections
If you've gone through life thinking there was only one type of erection, today is your lucky day! There's not one, not two, but THREE types of erections that a man can have. They may all look the same (hard) but they originate from unique stimuli.
The reflexogenic erection is caused by direct physical stimulation. The nerves in the penis communicate with the spinal chord, and blood is released without the man's body needing to check in with his brain first. It is a reflex reaction that may not require any erotic, or mental stimulation.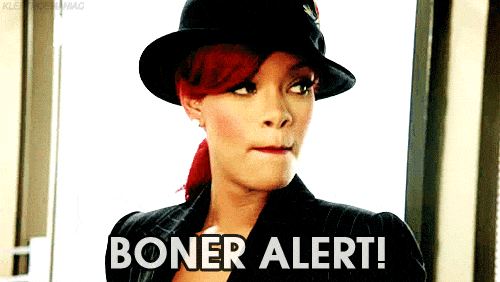 A psychogenic erection originates in the psyche. Stimuli can be extremely varied from pornographic images, to talking dirty, to simply fantasizing. Because psychogenic and reflexogenic erections are caused by differentiated stimuli, it is possible for men with erectile dysfunction to find that they can still experience at least one type of erection. For a man with a spinal chord injury, he may benefit from watching his partner masturbate, whereas if the condition of his ED is more psychologically based– direct physical contact may be necessary.
Finally, the third of all of the incredible erections are nocturnal and they peak during REM sleep 2-3 times a night. So while the rest of us are sleeping, erections be up all night. Probably sending photos of themselves and tagging their friends in memes on Instagram, but it's still pretty cool when you think about it.
Want one more amazing fact about erections? The average man has about 11 erections in a 24-hour cycle. Praise be to the almighty peen!
Glans
The glorious, bulbous protrusion at the very tip of the penis is called the glans. It is also called the tip, the head, or even "the cherry on top." It contains the opening to the urethra where both urine and semen come out. According to some evolutionary anthropologists and sexual archaeologists, the glans spade-like shape evolved for pleasure and purpose. Considered to be an ideal shape for getting semen deposited to best fertilize an egg, the glans is also cleverly designed to pull out any ejaculate left by a previous mate. That's right. Scientists believe the penis (though amazing) is a bit petty about procreative territory.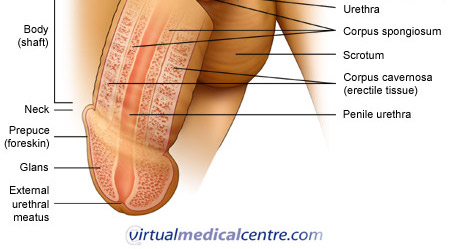 The head of the penis is generally more sensitive than the shaft and typically fond of licking and light touch. If you're gently touching the tip of your man's member and notice a clear liquid excretion that is pre-ejaculate or "pre-cum," as most people call it. This viscous fluid has a similar consistency to semen, but contains far less (if any) active sperm. It's actually an excretion from the Cowper's gland and intended to lubricate the urethra for ejaculate. Urinating before sexual activity can also reduce the number of sperm in this excretion.
Foreskin
The soft, suede-like skin that covers the glans is called the foreskin. If you are an American, it's possible you've never seen or felt the encasement. However, if you can make your way to France or other places around the world where circumcision is less common, than you may find the hooded members you're looking for. The origins and reasons for removing the foreskin are predominantly stemmed from religious beliefs and attempts to make the penis more "clean," but uncircumcised men are no less hygienic or desirable if they are cleaning properly. They may even experience greater sensitivity to sexual stimulation.
Circumcision is a widely performed procedure with 37-39% of men around the world living sans foreskin for religious and/or cultural reasons. Considering the practice began around 4th millennium BCE in the Arabian Peninsula, it's probably safe to say it's not just a trend.

Frenulum
The frenulum is a thin piece of tissue found on the underside of the glans where the foreskin either connects or use to connect to the head of the penis. It is a small, yet highly erogenous zone and is the most sensitive part of the penis as it is innervated with more nerves than the head or shaft. The remarkable frenulum has been found to work in inciting reflexogenic erections in quadriplegic patients who'd suffered severe spinal chord injuries. Even without the penile-brain communication in the nervous system, stimulation of the frenulum lead to not only erections, but also ejaculation. All hail your new best frenulum!
Scrotum/Testicles
Welcome to the dream machine, friends! The testicles are where, what some would refer to as "the nectar of life," or semen, originates. Sperm is made in the seminiferous tubules and then travels through ducts to the back of the testicles to a sexy little spot called the epididymis until it's finished maturing. The sperm then travels up an internal tube called the vas deferens and into the seminal vesicle where it mixes it up with other components to make semen. The testes rest snug in the scrotum, which dangles elegantly outside the body in order to keep cool– as this temperature directly effects sperm production.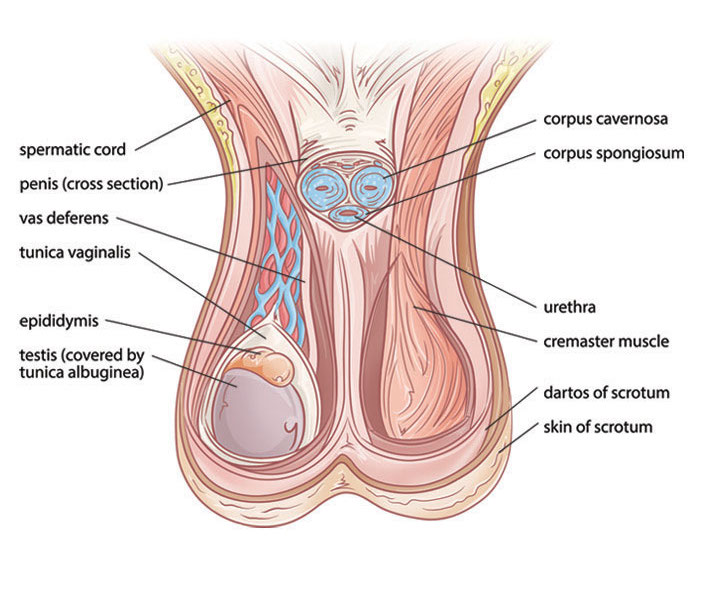 Semen is made up of sperm, sugar, mucous, vitamins, and protein. It can be a delicious snack, but not recommended as a meal replacement. It travels at an average speed of 31 mph and can launch nearly 7 to 10 inches away from whence it came. Talk about a release!
While safe sex is always recommended first and foremost, and the "pull out" method is not recognized as the best way to avoid pregnancy, if a man does fully and properly remove his penis from his partner before climax, the rate of pregnancy for these couples is about 4 in 100. However for couples first trying this method, the rate is 27 out of 100. It is likely this relates to be younger and less certain about when to withdraw. Again, this is not a recommendation for the most effective means of birth control and definitely not a means to protect against STDs, but is interesting to know what pre-ejaculate is. It's up to you and your partner to decide what to do with it.
Prostate
The prostate is an internal structure that excretes prostate fluid, which is another ingredient in semen. It's also the muscular structure that helps propel seminal fluid into the urethra during ejaculation. It's about the size of a walnut and located in front of the rectum, just below the bladder. Just outside, sits the perineum.
Perineum
Last but not least is the sweet, sweet perineum. This very sensitive spot is right between the scrotum and the anus. It is rich with nerve endings and is the pathway to the prostate. The perineum feels almost like a seam and, when rubbed or intermittently pressed, is quite pleasurable. In fact, it can even relax a man's entire body. You can massage forward (to his penis) or back towards his anus.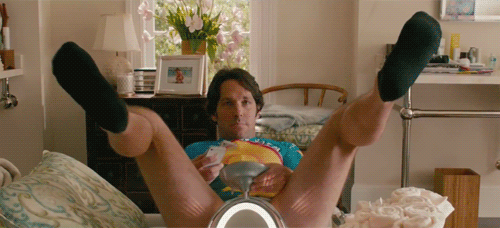 With a well lubricated finger, you can follow the perineum towards his sphincter and gently press until your finger is securely inside his rectum. Pressing towards the base of his penis, you will feel the prostate gland, pressing and massaging here is how you "milk the prostate." It is also how you can let your man know you spent the last hour reading up on the sacred anatomy and mysterious magic of the penis.
Now go out there and celebrate your new found knowledge, maybe even on your knees, and enjoy some good old fashioned penis worship!