All I Want For Christmas Is Me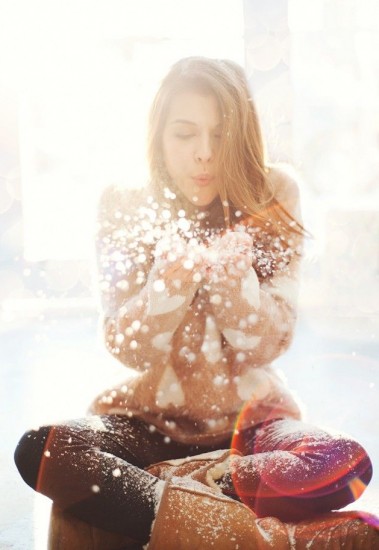 The holidays are upon us, the weather is getting colder (in most places), and tweets everywhere are hashtagging #cuddleweather. Seems like the perfect time of year to grab a cup of hot cocoa and snuggle up with your significant other watching Netflix, or in my case… with my Yoshi pillow pet. This holiday season, my sleigh's flying solo.
For some, it feels like the end of the world to be alone around this time of year. It seems like around every corner there's some advertisement, song on the radio, or pesky relative reminding you that you're single. As for me, I'm rejoicing! Being in a relationship around the holidays isn't all romance and jingle bells like Hallmark makes it out to be; it can actually be pretty stressful. Here are some things I am glad to be missing out on this holiday season.
Home for the Holidays
When you're dating someone around this time, you have to consider a lot more than just that person. There's two families that will be fighting for equal attention from both of you. That can either mean double the travel, or settling for making an appearance on only one side. Trust me, you'll be playing rock, paper, scissors to see which one will have to make that let down of a phone call. Plus, if the relationship is new, you're probably meeting a bunch of people for the first time and have to be on your best behavior; talk about nerve racking. Then, there's the plans you make with each set of friends and the work parties you're both expected to attend. All of these people to please, and in so little time. Exhausting.
When you're single, you can take a step back and truly appreciate what and who you already have in your life. You have more time to spend with your loved ones instead of having to compromise on how you'll split up your time. This year, I get to do exactly what I WANT for the holidays, without having to stress about leaving someone out, or whether i'm making a good first impression. I can grab that extra beer or plate of food or tell that racey joke without thinking twice. And let me just tell you, my bank account will be thanking me. All of that extra travel begins to really add up.
Treat Yo' Self
Getting a gift for your significant other can make you want to rip out your hair. You rack your mind searching for the perfect gift, wondering how much you should spend, if you should get a gift receipt just in case, or if the gift you're giving will be on the same level as the one you receive. Nothing is more awkward than giving someone an iPad and getting a pair of pajamas in return.
Since I won't be spending so much money on family travels or worrying about what gift perfectly signifies my feelings towards someone else, I can afford to get something for myself! I've been working hard keeping up with my day-to-day responsibilities, as I'm sure you all have. Let's reward ourselves! Get yourself that designer bag, that new set of speakers you've been staring at through the store window for months or how about that rechargeable Magic Wand you've been hearing so much about? Call me selfish, but I'm splurging on myself this year.  
You're not the Only One
You may start to feel like you'll be forever alone in a world full of happy couples. Don't fret, there are plenty of others out there longing to meet that special someone under the mistletoe. While it shouldn't be your ultimate goal to bag someone by 11:59pm on December 31st, holidays are the rare opportunities we get to mack on a stranger without being creepy or feeling guilty. You never know if that New Year's kiss with the cutie by the punch bowl will turn into something more. Even if it doesn't, it's a nice memory to look back on.
The truth is there's no difference in being single in December as there is being single in April. When you find the right person, you'll see that all the stress associated with the holidays can be worth it, but if you haven't found that person yet, it's not something to get down in the dumps about. It's a great time to focus on what you want and what you need. I'm thankful that my holidays will be light and breezy and completely under my control. Hey, I might even be able to keep some of those New Year's Resolutions I make this year… maybe. All I know for sure is that a boyfriend won't be on my wishlist.