Anal Pleasure Month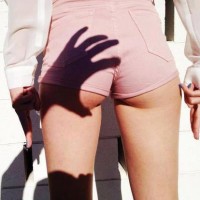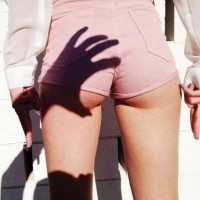 Happy Anal Pleasure Month!
Yes, we all celebrated Masturbation Month in May. With our hands down our pants and porn triumphantly playing in the background, we masturbated the month away.
But have you celebrated Anal Pleasure August yet? I realize you have only had so many hours to find someone with a lovely behind (or worthy of your lovely behind), but I have faith you will succeed by the end of August.
Good Vibrations has declared this month Anal Pleasure Month because the more info people have about anal pleasure the less scared they will be about exploring it.
Renowned Sexologist Dr. Carol Queen perfectly describes Anal Pleasure Month: "While anal pleasure is widely enjoyed, it is still considered taboo, so access to clear and accurate information about it is sadly limited. Good Vibrations declared August to be Anal Pleasure month as a way to illuminate the subject and make information available to interested adults. You can see how the cultural conversation around anal sex has evolved in our anal history timeline –- it's fun and fascinating!"
I hereby challenge you do something with your anus this month, excluding the obvious stuff you do in the bathroom.
Ladies: Instead of poo-pooing Anal Pleasure Month, start this month with an open-mind (and open behind) . If you've never had anal sex before, go slow, use lots of lube, and do it with someone you trust. After the first painful prick it should start to feel pleasurable pretty quickly. Put all your fears (literally) behind you and give anal sex a try. A lot of people report that a finger up the behind can also feel quite nice.
Men: For all you men cordially inviting your girlfriend to participate in Anal Sex Month, realize that your butt is not exempt from the celebrations. After all, the male G-spot is in your behind. The time has come to go on an adventure through the backdoor. Discover prostate pleasure and never look back (unless you want to make eye contact with your partner).
Many men resist prostate pleasure because they think it challenges their masculinity. But a man who is truly comfortable with his sexuality won't care if his pleasure is perceived as manly or not.
Gay men: Do your thing! It's time for the rest of the world to get on board with anal pleasure.
Purchase an anal sex toy and see where it takes you. Stop living in fear of your partner's wandering hands. Step outside your comfort zone and try something new. You might just find you enjoy anal pleasure in August—the hottest month of the year.