And Then There Were Nudies: Understanding "The Fappening"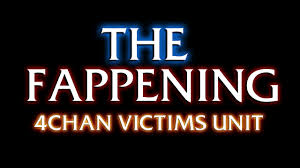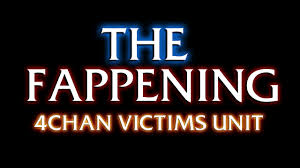 While everyone offline was enjoying a fun Labor Day weekend, the Internet was a flurry of excitement, intrigue and overall.. fapping. Yes it was the kind of cyber-hurricane that could only be caused by one thing: Naked celebrity photos.
Hundreds of nude and semi-nude photos surfaced Sunday featuring some the hottest female A-Listers in a variety of suggestive positions. Cleverly coined "The Fappening" by people with way too much time on their hands, this massive leak is both a hacker's wet dream, and a celebrity's worst nightmare. The photos were reportedly ripped from the celebs' phones and cloud storage accounts, such as the ever-frustrating iCloud, proving that nobody's nudies are safe.
So how were these leaked photos able to be posted and circulated so quickly? It all started about a week ago, when an unknown user started a thread on the anonymous photo-sharing forum 4chan, boasting that he was in possession of over 100 celebs' most scandalous private pics. Hundreds of thousands of internet surfers sat glued to their computers, awaiting the promised release of naked pics to add to their fantasy spank-bank.
Then on Sunday, hoards of online hopefuls got their wish when a small collection of celebrity nudes went viral over multiple open-forum sites, including the infamous Reddit and AnonIB. This first wave claimed to include photos of big names such as Jennifer Lawrence, Kate Upton, Mary Elizabeth Parker, Victoria Justice, among others, with more promised to come.
These websites are still flooding with speculation, tips and information regarding the parties responsible. Some claim that this was the work of one extremely dedicated hacker, while others attribute it to an underground ring of hackers, specializing in the trading of nude celebrity photos.
Either way, this project has certainly been in the making for quite some time. Some of the photos leaked are up to three years old, and as anyone who has seen the photos could tell you, one Academy Award winning starlet's evolving hairstyles actually serve as a nudie timeline, of sorts.
Some celebrities confirmed the photos' authenticity, while others with more squeaky-clean reputations (Nickelodeon stars, for instance) denied, denied, denied. Unfortunately for those exposed, there is currently nothing anyone can do to stop the circulation of nudies. However before you start hitting the internet for NSFW pics, be forewarned: Anyone who views the pictures is considered to be officially committing a sex crime.
There is so much focus on the fact that these are celebrities who we believe should "know better" that we have forgotten that they are really just a group of young women who have had their privacy seriously violated. If nothing else, the Fappening serves as a very public cautionary tale against the taking and sharing of private photos.. and also has succeeded in raising over $4,000 for a Prostate Cancer charity. People, right?