Anthony Weiner's Premature Ejaculation Woes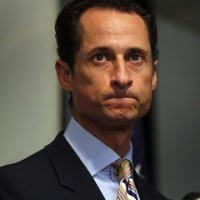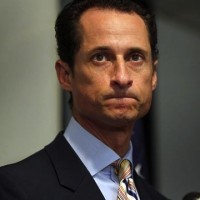 Anthony Weiner: Politician, father, husband, and potential spokesman for premature ejaculation. If only he could stop taking pictures of his penis and last longer than 30 seconds…
If you aren't up on Anthony Weiner's latest indiscretion, he reportedly sent lewd pictures and had phone sex with a woman under the pseudonym Carlos Danger (ay yi yi).
Their Internet romance started when Weiner, or should I say Carlos Danger, "poked" a 22-year-old woman on Facebook. Their intimate Internet relationship blossomed as they got to know each other through naked photos and sexts. They decided to take their relationship to the next level by having phone sex. Apparently it was very anticlimactic phone sex… at least for her. After doing it for about 30 seconds on the phone, Weiner orgasmsed.
I find it hard to believe that Anthony Weiner's Internet lover was so in love with him as The Dirty's Nik Richie claims. Their relationship consisted of pics of Anthony Weiner's penis and Weiner's insta-gasms. She didn't even have a chance to orgasm.
Add that to the list of things Weiner should feel bad about right now.
I want to send him a bottle of Promescent so he can at least get in control of his premature ejaculation issues. It would be nice if he could get control over something in his life right now.
Not that I really feel bad for the guy. He had a shot at redemption but couldn't help taking a few selfies of his penis between family photo shoots and interviews about how he's a changed man.
Someone needs to take away his cell phone and access to Facebook ASAP. And he needs to get his premature ejaculation issues under control. (His right hand might be his best friend right now). It would be great if he could distract himself from political ruin for more than 30 seconds at a time.