April Sex-o-Scopes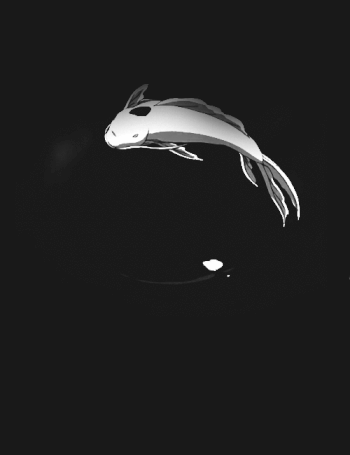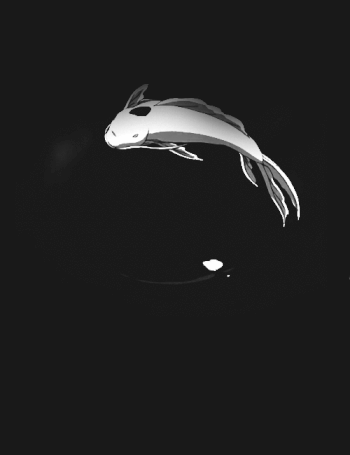 Good news if you're sick of crying all the time, Pisces season and Mercury Retrograde are both finally over, and my Sex-o-Scopes are here!
Aries season has officially begun, which also marks the astrological New Year. If your New Years resolutions didn't quite go as planned, this is the perfect time to start over.
Aries energy supports fresh ideas, new beginnings, and encourages the start of projects.
After all those meditative, dreamy, emotional Pisces feels, you are hopefully feeling energized and ready to direct your energy into more outward, action-oriented pursuits.
Aries has strong fire energy, is direct and assertive, and knows how to get what it wants. Take advantage of Aries season to set clear goals for the year, tell your loved ones what your needs are, and be more assertive this month.
Let's dive into how each sign can harness the astrological influences this month to achieve their full sexual potential!
Aries
This is your time to shine Aries babes, it's your season! Not only that, but you also have a buttload of planets in your sign this month. On April 5th the New Moon will be in Aries, making it a great time to set intentions for the next 6 months. Why not maximize the opportunity and set some Sexual Resolutions? On April 17th Mercury enters Aries, followed shortly by the sun on the 19th, and then Venus on the 20th. This means a big month for you, with lots of action-oriented energy. The planet Venus rules love, and Mercury rules communication, so your romance should be off the charts this month.
Use this Mercurial energy to open up that throat chakra and engage in some dirty talk with your partner, bonus points if you use that Aries Sun energy for BDSM themed conversation. If you're going that route already, try some red (Aries best color) bondage tape and take charge in the bedroom. If you're single, explore some self-bondage and take some sensual self-portraits to nurture your body image during this firey time. Take it to the next level by buying yourself some fresh red roses for your photos, you deserve it.
Taurus
Good news Taureans, after all the change and upset to your routine last month, you should be looking at a calmer April. From April 20 to May 15 Venus will be moving through your twelfth house of spirituality, so spend that time reflecting on how you want the next year of your life to look. Whether you're single or in a relationship, you may want to do some journaling to set some clear romantic visions into astrological motion. Amplify your vision with some mindful masturbation to supercharge your intentions.
Also on April 20th, the sun will enter you sign for four weeks. You'll be wanting to nest and improve your bedroom, both practically and emotionally. Buy yourself some new pillows, massage oils, and go to town on your fine self with your fave vibe.
Gemini
Well my saucy twins, not only are you hosting Mars in your sign from March 31st- May 15th, but Venus will be moving through your Eleventh House of friendship from April 20th to May 15th. This month should see your restless and keen for socialization. If you're single this is the ideal month to get out there and mingle it up! Coupled-up Geminis should go out on lots of dates, take a trip together, or even better, have an adventure date.
If three isn't a crowd, and in fact, you'd love a crowd, this would be the perfect month for some group sex or a threesome. Remember to talk through your boundaries in advance. Don't be shy this month, go say hello to the hottie at the sex party, or the cutie at the coffee shop, you got this.
Cancer
On April 29th until September 18th, Saturn will be in retrograde motion through your seventh house of partnership. This will see you contemplating your romantic entanglements, or lack there off. Don't rush into anything, sit back, meditate, journal, mindfully masturbate, and consider what you truly wish to manifest in the realm of romance.
If you're single and want a relationship, go out on dates on the 10th of April when the moon will be in your sign, promoting harmonious amorous connections. If you don't want a relationship, this is the ideal self-care day to lavish yourself with the love you deserve. Get in your watery element with a long bath and your always delightful, always waterproof Womanizer.
If you're in a relationship, make sure that it is really working for you, and talk through with your partner where you'd like to see things going.
Leo
Hopefully you had a restful March, because this April is coming in with a bang for you! The first half of the month should see you with lots of social adventurous energy. If you have a Sagittarius friend or lover, team up for a road trip or weekend away. If actual travel isn't in the cards for you this month, perhaps an orgasmic adventure might suffice.
Once April 10th hits, Jupiter will be retrograde through your fifth house of romance, urging you to go deeper with a partner, or nudging you to look for one. Maybe you'll meet them on your road trip! Adorn yourself with some sexy jewelry for your trip, like the Crave by Vesper Necklace, so you never have to be far from some good vibes.
Virgo
You have a big month of sexual intimacy ahead for you Virgos. On April 5th the New Moon in Aries will be in your eighth house of sexual intimacy, and the Sun is going to be there too, until April 20th. All this energy is going to create an electric month for you, so don't be afraid to explore some uncharted waters with a lover. To help ease you in, try and bring more playfulness into the bedroom, it doesn't always have to be so serious!
Don't be restricted by your comfort zone Virgo's, it might be comfortable, but there is no room for growth there. On April 15th the Moon will be in your sign, making this the perfect time to try something new. If you have a partner to play with, try filling out this sexual exploration questionnaire. If you're single, splash out on a new Spring Sex Toy for yourself.
Libra
You lucky Librans will have the pleasure of two back to back Full Moon's in your sign this year! The Moon is providing you with some much needed support in releasing what is no longer serving you, so take advantage of it. If you're included to the more unearthly side of life, try Gabriela Herstik's Libra Full Moon Guide for some en pointe sex magic rituals.
If that's a little too far from your comfort zone, explore instead setting an intention with your partner (or just by yourself) before having sex this month.
You'd be wise to do this work before April 20th, when Venus, the planet of love (which is also Libra's ruling planet), moves through your seventh house of partnership. It will be there until May 15th, so you have plenty of time to soak up those loving vibes. Invest in a couples sex toy, like the Duo from WeVibe to maximize this loving energy. If you're looking for more self-love, a Rose Quartz crystal dildo from Chakrubs will bring you all that and more.
Scorpio
On April 19th the Moon will be in your twelfth house of spirituality, which would be the best day this month to reflect on how my darling Scorpions would like their next six months to look. Set some sexual resolutions so you can be really clear on them, because this will be a powerful year for you. You could amplify these goals with some mindful masturbation if you'd like to expand the power.
The very next day, April 20th, the Sun will hit your seventh house of partnership and stay until May 21st. This influence will make your kinky delicious fun turn a little more intimate. Maximize this with some Yogic Sexuality Practises. If you'd like to really go all in, try incorporating some Tantric Principles, and indulge in a delightful Tantric Kit.
Sagittarius
On April 10th Jupiter will be in Retrograde motion until August 11th. Jupiter represents the strength in expansion, so this is the perfect time to explore your sexuality and preferences. Whether you're single or coupled up, starting with this sexy Questionnaire can be a great sounding block. Activities like this inspire and awaken aspects of your sexuality that may have been lying dormant.
Towards the end of the month, Venus moves through your Fifth House of romance, will be bringing up some very juicy amorous vibes for you. This can be really nourishing after all that sexual expansion. Think of the expansion and exploration phase as a deep inhale, this can be a soft exhale, letting you rest before your next breath. Indulge yourself with a new toy, take a long bubble bath, go on a romantic walk and smell the fresh spring flowers.
Capricorn
It's time to shake up that practical nature of yours Capricorn babes. Pluto, known as The Great Revealer, will be Retrograde in your sign on April 24th. This is going to cause some shake ups to your sense of self, and would be a great opportunity to go deeper with your sexuality. Has there been something you've been curious to try, but hesitant to admit to yourself? This is the month for it!
From April 20th to May 21st the Sun will be in your Fifth House of romance, which is going to be bringing you some serious spring vibes. Grab your bullet vibe and head to the beach for some secretive fun. Hand your Magic Wand over to your partner and let them do their worst (or best) to you, depending on your fancy. If you're looking for the perfect day for this flirty Spring sex, it would be April 23rd, when you host the moon in your sign.
Aquarius
On April 5th the New Moon will be in your Third House of communication, and there are two key ways you can take advantage of this to unleash its full erotic potential. First, spend some time reflecting and then communicating your true desires and preferences are. Stop being so secretive and allow them the opportunity to dabble with you. Secondly, use this lunar support to open up your throat chakra and try some dirty talk in the bedroom!
On April 19th the Moon will be in your Ninth House of adventure, and on the 26th the Moon will be in your sign. This is the perfect week to try out all the sexual desires you spent the earlier part of your month communicating. Perhaps some BDSM, Pegging, or Voyeurism might take your fancy you, otherworldly minxes.
Pisces
This is a very astrologically busy month for you watery babes. You'll host the Moon in your sign on the 1st and 28th of this month, which are the perfect dates for you to go deeper with your sexuality. Try using Mindful Masturbation to bring more presence and awareness into your practice, or some Yogic Sexuality Principles if you have a partner to enjoy with.
Mercury will be in your sign until April 16th, so harness its power to create some new and exciting sexual ideas to try out. You'll also have the pleasure of hosting Venus in your sign until April 19th, so you should be feeling pretty amorous, and even more emotional than usual. Allow yourself to feel your feelings and take a long bubble bath with your Womanizer.
Happy Aries season everyone!
---
Isabella Frappier is an Australian writer and a holistic Sexuality Doula, who specializes in body literacy and sexual sovereignty. She is also a host on the popular new Sex Magic Podcast. When she's not busy championing her sex-positive agenda, she—oh wait—she's always busy doing that. Follow her adventures on Instagram!