Do I Masturbate Too Much?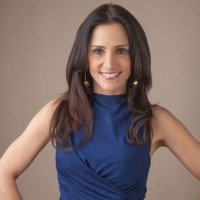 Dear Emily,
I am 60-years-old and still would like to be sexually active.  My wife does not care for sex anymore, so I end up masturbating a lot.  Sometimes I
masturbate
5 or 6 times a week.  I enjoy doing it and it makes me feel good and wanted.  Am I abnormal in my feelings and can you ever masturbate too much?  Any advice for me?
Dave (answer below)
Dear Dave,
You don't
masturbate
too much. Masturbating only becomes a problem if you do it in public or if it gets in the way of other aspects of your life such as your job or your relationship with your wife.
If anything,
masturbation
has helped your relationship. You masturbate to feel wanted and sexually satisfied, instead of feeling frustrated and resentful that your wife won't sleep with you. It is extremely important to have a good sexual relationship with yourself. Self-love is a prerequisite for all good sex with or without a partner.
While I think it's great and completely acceptable that you
masturbate
regularly, I don't think you should completely give up on having sex with your wife. Have you asked her why she doesn't care for sex? Have you asked her what she wants in bed?
Libido
changes dramatically over the years. You have to change things up and communicate if you want your sex life to last a lifetime. Perhaps it's time she explores
masturbation
herself, to find out if sex is something she wants again someday. She might also want to see her doctor for a check up. There could be something going on that is inhibiting her desire.  Whatever you do, don't take sex off your relationship menu just yet. Couples need to connect intimately to sustain a healthy relationship, especially if one partner wants it and the other does not. See what you can do to stimulate conversation about your sex life and make it a project at the top of your to do list.
xxx
E