Ask Emily: How to Get the Kinky Sex I Crave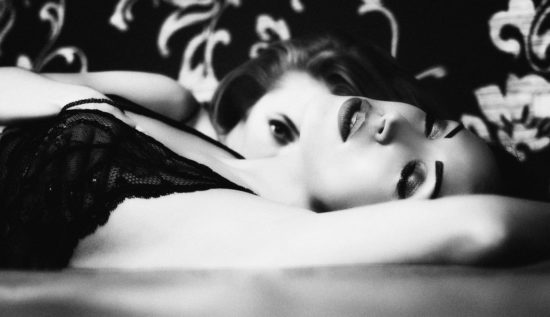 Q: DEAR EMILY,
I've been dating my current boyfriend for just about a year now, and he's amazing! We have great sex, but it's not always the most exciting. He regularly asks me what I'm interested in, but I don't know how to approach the topic. We recently took a sex questionnaire (where you compare answers at the end), and it really helped me to get some of my wants out on the table—which he's been very responsive to—but I'd still like to try some more exciting things, like temperature play and being tied down.
How do I bring these up without (a) scaring the pants off him and (b) making him feel bad? Because I love our sex, I just think it could be more intense and sensual.
Amelia, 26, France
A: DEAR AMELIA,
Your partner certainly seems like he's open to discussing your wants and needs in the bedroom, which isn't something many people can say about their significant other. While talking about having kinkier sex can be a hard conversation to have, his pants won't be coming off out of fear. So instead of worrying about scaring him, it's time to focus on blowing his mind (and yours!) with these tips:
Don't wait until you're already doing the deed to talk about it.
Rather than springing what you want to try on him midsex, try bringing it up in a more neutral setting, like during a car ride or at dinner. Casually bring up the questionnaire you two took and tell him it really got you thinking about new and exciting things you want to try.
Do reassure him about your current sex life.
Be sensitive to his feelings. If you say you want to switch things up and don't give him a reason, his thoughts can go from, This is cool, to, Oh no, what's wrong? real quick. Reassure him that you love your sex life, and that you're just curious about what else you two can experience together.
LEARN MORE ABOUT ASKING FOR KINKIER SEX IN MY ARTICLE FOR GLAMOUR'S SMITTEN COLUMN, "HOW DO I ASK MY PARTNER FOR KINKIER SEX"