Ask Emily: My Wife Finishes Too Quickly… Help!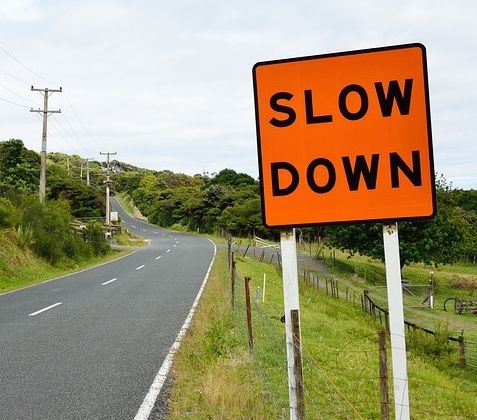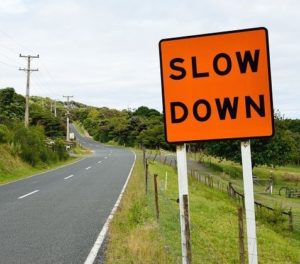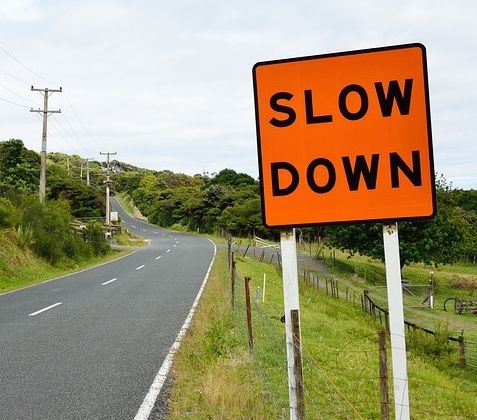 Dear Emily,
I have an issue I have yet to hear on your show. My wife of 19 years comes too quickly! (Yes, she actually orgasms and isn't faking). It takes very little for her to reach climax and once she does, she is done. Me, on the other hand… I take a very long time. Obviously, this proves to be a problem as she comes first and is immediately done.
Because she comes so quickly, she is always in a rush to get me to finish. Once she is done she starts questioning me if I am done. Major turn off. She isn't into too much foreplay and she doesn't like giving oral sex (especially not to completion) so everything I have been taught falls apart completely. Is there anything you can suggest to make her last longer and be more into it? Thanks
Daniel, 52, Colorado
Dear Daniel,
You're right; we don't talk about this a lot—probably because it doesn't come up a lot—but the truth is you are not alone in this conundrum.
Although we regularly discuss the orgasm gap and how to close it, more often than not, we are talking about it in the reverse. When a man needs help slowing things down, my recommendation usually involves a mix of foreplay, communication, new sex positions, possibly a splash of Promescent and voila—problem solved.
Interestingly enough, the formula for sexual synergy doesn't change all that much when the roles are switched. No matter who is the quicker climaxer in the relationship, couples need to work together to get their orgasms in sync. And that inevitably starts with having an honest conversation.
Talk with your wife to let her know how you feel and explain why it's important for you to get both your and her needs met. If you feel like she's rushing to finish, be sure to let her know you're feeling neglected and that you want to slow things down. After 19 years of marriage, most things fall into a routine—even sex. It's possible that she's been on autopilot, going through the motions and not realizing how much this is affecting you.
Remember, sex is a two way street. You both deserve to feel satisfied, but that can only happen when you are able to understand each other's needs, and are willing to compromise to make sure they're being met. Luckily, this is the kind of compromise that ends in orgasms so… I think you'll both be able to make it work.
Okay, so you've had the talk; you're both on the same page. Your next step is to figure out the foreplay situation. Again, you may have to talk about what constitutes as foreplay. You mentioned your wife is not a fan of oral sex, but there is a whole wide world of pre-sex activities that you can explore together.
Try to focus your attention on pleasuring her entire body, rather than just her clitoris—that includes kissing, caressing, even a head-to-toe sensual massage will do the trick! When it comes to your turn, suggest that she starts off using her hands on you instead of jumping straight into oral sex. With enough lubrication, a hand job can be every bit as effective as a blow job in getting you warmed up. Even better, you could employ a masturbation sleeve like the Fleshlight Quickshot to help bring you closer to your orgasm. (Check out this blog for tips on how to bring the Quickshot into your foreplay routine!)
Secondly, it's important to know that sex does not have to be a linear endeavor. Orgasms are more like a dance than a race, so it's not about hitting the finish line and calling it a day. She may climax quickly and need to break from intercourse, and that's okay! You can keep going with your hands, her mouth, or the exquisitely helpful Fleshlight, so you don't lose your momentum while she cools down (which generally takes about 5 minutes). Think of it as your foreplay bonus round! Then after she's rested in her refractory period, she can rejoin you to finish from there.
This brings me to what I think will be the greatest solution for you and your wife. Drum roll please… multiple orgasms! How fun would that be? If she climaxes, but is ready to roll again, you don't even have to break for intermission. You can just keep going, together, until you're ready for the Big O and she's ready for second helpings. Multiple orgasms can seem elusive but there are seriously so many ways women can get there. Just check out some of our other blogs on the subject… it's a veritable wellspring of big O how-to's and ways to improve.
You might not have simultaneous orgasms after one conversation, or even one night of passion. It may take a few sex sessions to get on the same rhythm, but this could become a very fun and exciting new romantic phase for you both. Enjoy it!
Best,
Emily
Author's Note: While Promescent has been scientifically proven to help men last up to two times longer during sex, it is not officially recommended for use on women. Guess you're going to have to try that whole multiple orgasms thing instead… Darn!