Ask Emily: How To Spice Up a Long Distance Love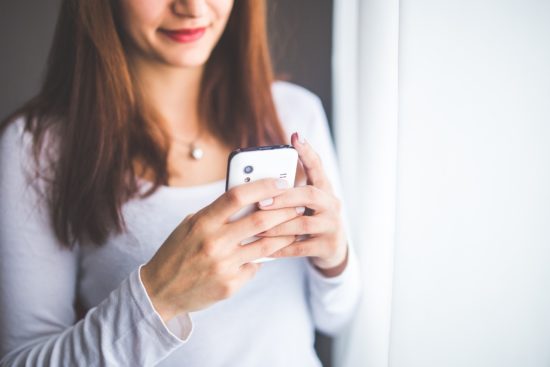 Dear Emily,
I have been with my boyfriend for about a year. He recently transferred law schools, so now we're in a long distance relationship. I really value physical touch in love-language-speak and, well, long-distance makes that a bit difficult.
Do you have any recommendations for keeping things hot?
Amy, 27, SC
DEAR AMY,
Good job sticking out the long-distance move! Some people can't even handle living one city away from their beau. It's also great that you're in tune with your particular love-language preferences, even if you can't get your fill of physical touch at the moment (holding your own hand just doesn't quite cut it).
While pesky roommates and differing schedules can be irritating, they can also be remedied with a little planning and a few tricks up your sleeve.
Pencil In Your Sexy Time
Long-distance loving can be hard, and not just because of the mileage between you. Oftentimes schedules clash, so make sure you plan your Skype/phone sex dates, stick to them, and then make a big deal about it. Get dressed up, set the table around your laptop and eat a fun meal together, even screen-share a movie. Hey, it might just feel like a real date.
#ThrowbackThursday
Remember when you used to write love notes to your crush in grade school? It was cute, sweet, and exciting on both ends. Snail mail can still have the same effect in your current relationship if you just turn up the heat a little on the actual content. Include a super-sexy picture (hello, Boudoir photo shoot) or maybe a kinky story that will really get him going.
Play Together When You're Apart
There are plenty of ways to get down from miles apart. Step up your sexting game. Try a little phone sex. If you employ video chat, you're almost the whole way to the real deal. You can use toys with app-capability like We-Vibe's We-Connect and put your pleasure in your partner's hands no matter where they are
***
LEARN MORE ABOUT KEEPING THINGS HOT DURING LONG DISTANCE IN MY ARTICLE FOR GLAMOUR'S SMITTEN COLUMN, "3 RIDICULOUSLY EASY WAYS TO HEAT UP A LONG DISTANCE RELATIONSHIP"