Ask Emily: How Do I Tell My Partner I've Been Faking My Os?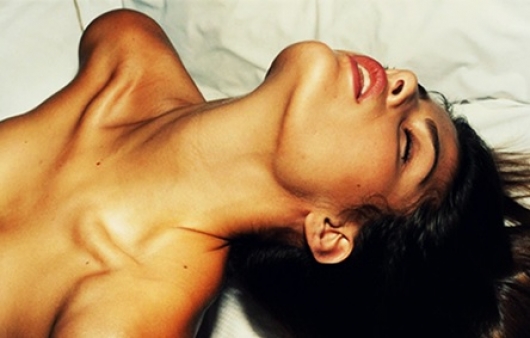 Q: Dear Emily
I've been with my boyfriend for around eight months and have still never had a REAL orgasm during sex. And as if this isn't bad enough, I've been faking it! I know—it's terrible! My partner has no idea, I just get so in my head about it and I want to make him feel good about his performance, but now I'm sick of performing. I want the real deal and I know I need to be honest with him, I just don't know how to confess without hurting his feelings. How do I approach this?
Thanks, A
A: Dear A
Sounds like you've found yourself in a tough spot. On the one hand, you're right, this isn't fair to you. But on the other hand, it's not fair to him either. I understand how faking orgasms can stem from an altruistic desire to make your partner feel good, but in the long run, providing false confidence won't do him any good, either.
But here's the good news: Your partner wants to give you mind-blowing orgasms. You want to have mind-blowing orgasms. So really your goals are closely aligned. By making a few key adjustments, you can start 2017 with a bang! (Pun intended).
In fact, if you haven't already set your New Year's resolutions, this is your opportunity to commit to NEVER FAKE ORGASMS again. This commitment will help you, your lover, and believe it or not, women everywhere.