Your August Sex & Love Horoscopes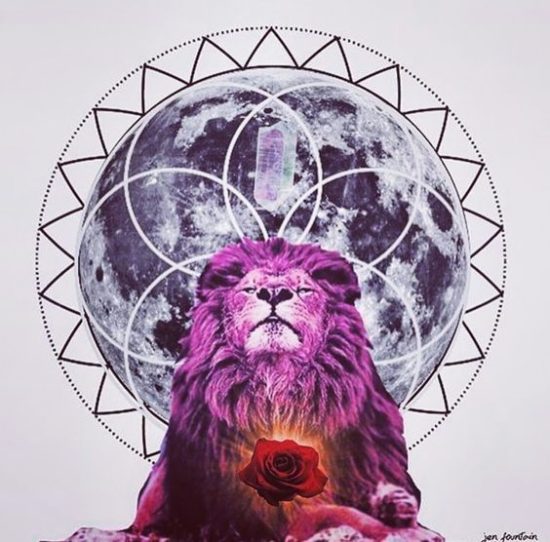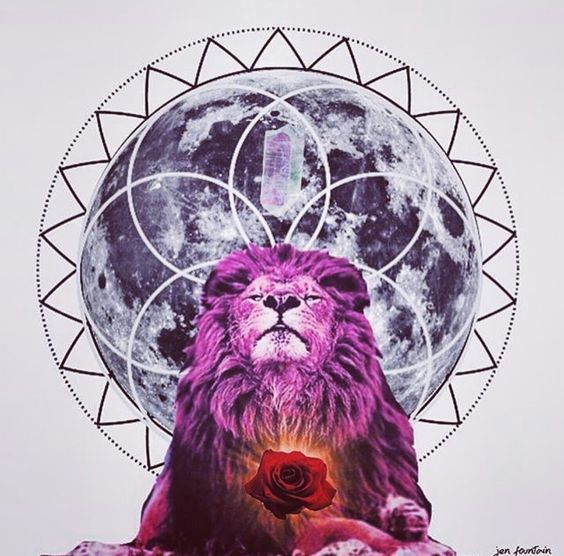 Watery weepy Cancer Season is finally over, and sparkly Leo Season is upon us!
To celebrate, my Sex-O-Scopes are here to help you embrace the season.
Use this guide to harness the astrological influences of the month for your sexual benefit.
August will see us soaking up the hot summer days, and the glittery attention-seeking Leo vibes for most of the month.
Enjoy the Leo season party while you're in it, and don't be afraid to ask for everything that you want.
On August 23rd, we enter Virgo Season, which has a more grounded, analytical approach to life. This should help bring you back down to earth.
In other good astrological news, on July 31st Mercury Retrograde will be officially over as Mercury moves direct (finally) in watery Cancer. Frustrating delays and setbacks should all clear up. You may also receive some more insight into feelings you've been trying to avoid.
If you're new to astrology, feel free to just look up your sun sign. If you're more experienced in the astrological realm, you may enjoy looking up your Venus and Mars positions, as these rule your sex and romance zones.
Leo
It's your time to shine Lions! We all know you love being in the spotlight, and (most of) this month is all about you. Even the planets are giving you lots of attention. You'll host Mars in your sign till August 17th, and on August 11th Mercury enters Leo, with Venus also being in Leo until August 20th. You'll be full of energy and feeling engaged in your life and sex life this month, so don't let those vibes go to waste.
Spend the month exploring all your deepest sexual desires, especially if they involve attention. Great sexual explorations for you this month are: being worshipped, sexually performing in front of a crowd, making your own sex tape, and lots of sensual self-portraits. Splash out on an astrologically compatible gift or two for yourself this month, you know you deserve it.
Virgo
The notoriously attention-shy Virgo's among us can take a break from all this showboating energy as soon as August 23rd hits. Until then, try and use the energy to your advantage. You can't run or hide anyway, with the planets blowing up your spot in a big way. Mars enters Virgo August 18th, joined soon after by Venus on August 21st. This is the ideal time to hone your sexual crafts. Take this opportunity to learn a new sexual skill or perfect one that you've been dabbling with.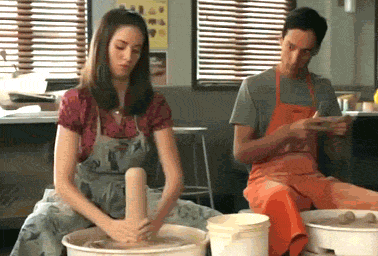 You may want to experiment with meticulous rope bondage like Shibari, try a new oral sex technique, or get crafty and make your own dildo. Then when August 29th rolls around, Mercury joins the astrological party and enters your sign. This should increase your focus on actionable sexual steps. The perfect way to harness this energy is by setting some Sexual Resolutions on August 30th when the New Moon will be in your sign.
Libra
Libra's give Leo's a good run for their money in the craving attention department. This will be amplified during the first three weeks of August for my Libra babes. In an interesting duality to their personality, Librans are also prone to putting others needs ahead of their own, and prioritizing a lover's desires instead of asking for their needs to be met.
When August 15th hits, the Full Moon is in your Fifth House of Romance. Don't let this opportunity go to waste! Take the time to move through the discomfort and fear, and finally start voicing what your needs and desires are. If you don't have a partner to share them with, spend some time journaling, then be your own Daddy Dom and prioritize your sexual needs. Take some sensual selfies that celebrate you honoring yourself by exploring and prioritizing your sexual needs.
Scorpio
You can breathe a sigh of relief Scorpions, because Cancer season is officially over. Cancer season is especially hard on Scorpio's, because while they are often represented as cold and unfeeling, nothing could be further from the case. Their hard shell is simply protection from being hurt. Because at their core they feel deeply and love very passionately. Oh and don't worry about the stinger, that's just for stabbing you if you betray them.
You may be feeling the urge to lay low during this Leo Season, so don't fight the feeling. It's because the Full Moon is in your Fourth House of Home Life this month, urging you to rest and recharge. Use the energy of attention-seeking Leo Season to reflect on which areas of your sex and love life are craving a little more of your attention.
Sagittarius
The sticky sexy summer heat is calling you outdoors Archers, which is your favorite place to be anyway. Grab a playmate and head out into secluded parts of nature and experiment with some outdoor sex. The hands-free Moxie by WeVibe would be the perfect addition for lots of yummy foreplay on the hike there. Just remember to bring a blanket to lay on, no one wants prickles in their butt…
Great news for you, Jupiter (your ruling planet) finally ends its four-month retrograde and moves forward in your sign on August 11th. This should bring you really good luck and expansion, so harness the energy by retrying something sexually that you had issues with in the past.
Capricorn
This should be an exciting month for the Capricorn babes among us. From August 11th till the 29th, Mercury will be in your Eight House of Sexual Intimacy. This will push you towards some uncharacteristic…. Vulnerability! *gasp* Don't only use your mouth for liking and sucking this month, open up to a lover and tell them what makes you feel sexually vulnerable, and what helps you feel secure. Even if it feels hard and scary, you can do it!
Later in the month, you'll host Venus while she moves through your Ninth House of Adventure from August 21st till September 14th. Don't waste this energy! Harness it by trying anything that might push you out of your sexual comfort zone. It will look different for each Capricorn, based on their personal comfort zone. If you're stuck in a masturbation rut, switch it up! If you've always wanted to explore the back door, try some rimming or pegging. What you choose is up to you, just let your intuition guide you.
Aquarius
This will be an interesting month for the ethereal Aquarian babes among us. With the Full Moon in Aquarius August 15th, it's the perfect time for you to do some 'releasing rituals'. Write down a list of aspects of your sexuality that no longer serve you, particularly any limiting self-beliefs. On the Full Moon, do a ritual (and safe) burning of the list, and enjoy the fresh energy that flows in after.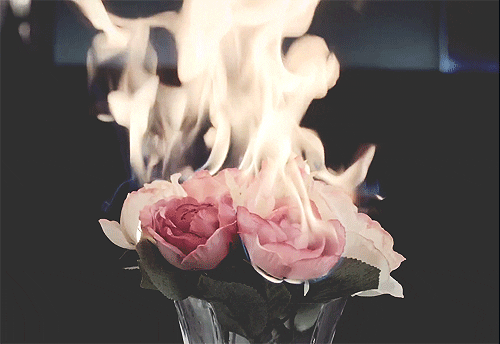 Be wary of blaming other people for you feeling sexually unfulfilled this month, the solutions need to come from within. Your Eight House of Sexual Intimacy will get lit up by romantic Venus and passionate, aggressive, Mars when they enter your sign on August 24th. This should reinvigorate your sexual and romantic energy, and help you embrace the new energy that you're cultivating. Be mindful and conscious in your interaction with lovers (or potential lovers) this month. I challenge you to get vulnerable and speak from the heart about what you're truly craving.
Pisces
This is a lovey-dovey mushy month for you fish babes, just how you like it. With Venus, the planet who rules love and romance, moving through your Seventh House of Partnership from August 21st until September 14th, you'll be craving some deep intimacy and connection. Even if you're having a one-night stand.
Don't be afraid to open up to your partner and be more vulnerable this month, it will help you become even more connected. The perfect timing for a heart-to-heart followed by some connected lovemaking would be when the Moon is in your Fifth House of Romance on the 26th.
You don't have to be in a partnership to enjoy these romantic vibes. If you're single, pour that loving romantic energy all over yourself. Make or purchase a meal you enjoy, buy yourself fresh flowers and a new sex toy, and indulge in a lengthy lovemaking session.
Aries
Get ready for a positive upswing in your luck Aries. On August 11th, Jupiter, the planet of luck and expansion, will be in your Ninth House of Adventure. It's been retrograde for 4 months, so if you've been feeling a little unlucky in love, or sexually shut down, that's why! Don't be afraid to voice your sexual and romantic hopes and dreams aloud, both to yourself and to others. It will help change your luck more quickly.
Mercury, the planet which rules communication, is here to help you with voicing your desires this month. From August 11th till the 29rd, Mercury will be in your Fifth House of Romance. You don't need to save the chatting exclusively for the lovey-dovey stuff. If you're getting overwhelmed with all the feelings, use that mouth for some A-Grade dirty talk.
Taurus
Taureans are already home-bodies, and there's no slowing that train down this month. You'll be hosting Venus, the planet of love and romance, in your Fourth House of Home Life which will make you crave the day-to-day intimacies of having your lover in your home. Regardless of if you're in a relationship or not, it's time to romance yourself in your home first. Buy some soft new sheets, a scented massage candle, and sway solo to your favorite sexy jams.
Then from August 21st until September 21st, romantic Venus waltzes through your Fifth House of Romance. So turn up the heat and go all out on the romance. Buy yourself or your lover some fresh flowers and tuck a new sex toy into the bouquet. Go on an adventure date like feeling up your boo at a museum or at the movies. Don't let the heat deter you from taking advantage of these frisky feels Taurus…
Gemini
The Full Moon should be a very fun one for you this month my twinning babes. This Aquarius Full Moon on August 15th will be in your Ninth House of Adventure, and the combination will be electric. This is the perfect time to explore the more unusual or taboo aspects of your sexual psyche, whatever they may be. What is taboo for one person can be so different for the other, so honor what resonates with you. Whether it's having sex with the lights on, or eating ice cream out of your lover's butt, let your freak flag fly.
All that kinky fun will simmer into some incredible intimacy when Mercury, the planet of communication, lights up your Fourth House of Home Life from August 29th to September 14th. Tell all your loved ones (not just the sexual ones) how you feel about them, and what you truly need. If you've been waiting for a sign to deepen your relationship and take it to the next level, this is it.
Cancer
On August 15th, the Full Moon in Aquarius will be illuminating your Eight House of Sexual Intimacy. Aquarius energy is very unconventional, so if there's an out of the box sex act that might rattle your crabby cage, this is your window!
Then on August 21st, the delightful Venus (the planet of love and romance) moves through your Third House of Communication until September 14th. This means it's time to open up the hard shell around your heart and start letting others in. It's not as scary as it seems Cancerians, take a chance.
***
Happy Leo Season! Don't be afraid to let your light shine this month…
---
Isabella Frappier is an Australian ex-pat living in LA, who swapped gumtrees for palm trees. She's a writer and a holistic Sexuality Doula, who specializes in body literacy, sexual sovereignty, and BDSM.
She is also a host on the popular new Sex Magic Podcast. When she's not busy championing her sex positive agenda, she—oh wait—she's always busy doing that. Follow her adventures on Instagram.