Back to School Sex Positions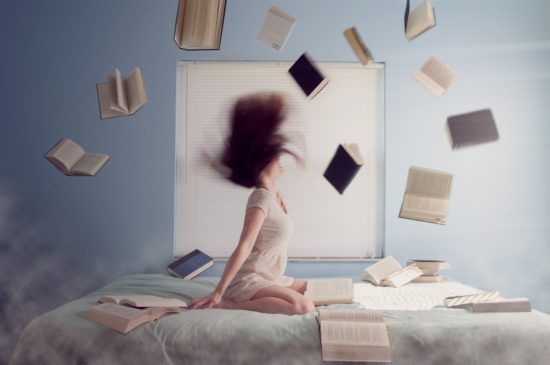 With heading back to school comes heading back into reality.
For most people, reality means staying extra busy – and often tired.
But a lack of energy doesn't always mean a lack of sexual drive.
So, when arousal strikes in even the most exhausted of states, have no fear!
Because there are tons of sex positions that can absolutely fit the bill, even when you're beat.
Here are a few of our favorites to maximize pleasure with minimal effort.
Extreme Spooning
For times like Sunday mornings or when you might be nursing a hangover, spooning is a fantastic option whenever you're already in bed. Laying down, snuggling, almost fast asleep – in terms of positions, how much more sloth-friendly can we get?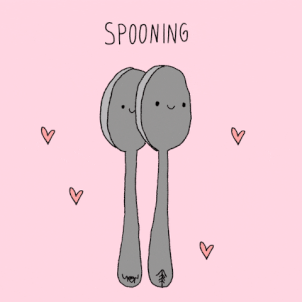 When one person is playing "little spoon" and another is "big spoon" right behind, this offers primo entry without having to move many muscles. As you leisurely start to get it on, the little spoon can move their butt closer and latch a leg onto the big spoon for an extra arousing effect.
To heat things up even more, the big spoon can also stimulate other sensitive parts of the body with a toy at the same time, like the clitoris, nipples and inner thighs.
Lotus
When all you want to do is orgasm and chill, what better locale could there possibly be than your very own comfy couch? A new take on on-top, Lotus is one definitely worth adding to your lazy-day rotation. Just picture it: you're sitting on the sofa when you get up and straddle your partner. You wrap your legs around their body, and you two rock the slow and sensual gyrations all over each other.
The Lotus allows for tons of eye contact, making out, and best of all, stimulating other often-overlooked erogenous zones! This is one of those positions that lends well to kisses on the nape of the neck and light nibbles to the ear.
Spiderweb
Hot and heavy thrusting requires a lot of energy, no doubt. So instead, opt for something like the Spiderweb that provides deep penetration without all the cardio.
After you and your partner lay down, scissor your legs together. Then as the penetrator slides their way in, you can commence a sexy sequence of slow and smooth grinding – rather than the in-and-outs that spike your heart rate.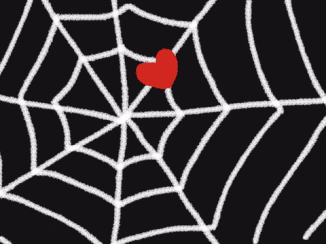 Not to mention, it additionally provides tons of skin-to-skin contact, along with opportunities to caress and clench each other throughout the act.
RIGHT ANGLE
When you're tired as everything but also feeling a little low-key adventurous, the Right Angle is another great choice. Take your pick of furniture, whether it's the bed or couch (or coffee table), and have the receiving partner lay on the edge of it.
The penetrating partner then positions themself between the other's legs, creating a perpendicular line-looking scenario. As a result, they have the stability to get deep enough to strike the g-spot without exerting a lot of effort and soak up a pretty killer view while at it.
BENT DOGGY
There's no denying how hot doggy style can be. But the being on all fours? Arms totally supporting your weight? Exhausting. Instead, try out a variation where you assume doggy position, except bend the front half of your body completely down while leaving your butt in the air.
It eliminates most of the pressure on your arms, gives an arousing visual and ends in all the same sexy feels as the traditional version.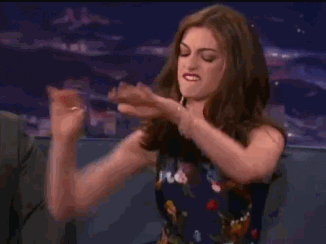 Another perk is that it's a whenever, wherever kind of option, too. The bed, couch, that plushy shag rug you embarrassingly love too much to throw out – the world is your oyster. So don't be afraid to get creative around the house.
MUTUAL MASTURBATION
When in doubt, mutual masturbation is always a solid option, too. You can lay down in bed together, relax and simply go to town. There's no thrusting or acrobatic repositioning required.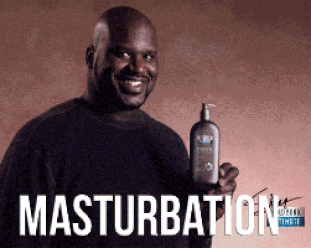 It guarantees that you both will be pleasured the way you like it, along with a pretty good chance of orgasming without all the huff and puff. Plus, for anyone who lives where it still feels like the surface of the sun outside, the lack of physical contact can help keep you both cool as well.
TOYS TO UP THE ANTE
But no matter which of these positions you choose, there are some sensations the human hand simply can't recreate. Which is where we can also turn to vibrators – especially in times when you're utterly spent.
The Womanizer
An easy way to amp up the pleasure of any stance is through dual stimulation. Something of which everyone's favorite Womanizer has totally nailed! Their latest model, the Duo, not only features their signature Pleasure Air technology on the clitoris (as usual), but also a G-spot vibe that gets deep down to business at the same time. Perfect for any mutual masturbation sesh, the toy's 12 intensity levels and ability to control each stimulator separately means you totally have the reigns to take things as fast or slow as you'd like.
Butt Plugs
For something a little more understated, butt plugs are also great. For prostate owners, we'd recommend the Vector by We-Vibe, for any butt, the Ditto is amazing. But both offer a powerful boost to any act, why not each wear one? Our tail ends actually contain a lot of pleasure-packed nerve endings, and when they're stimulated, it makes us extra sensitive overall. So wearing a plug during sex is a remarkably easy way to make everything feel more enjoyable.
Lube
Our very last tip might be the simplest of all: lube! If you're not too experienced with it, then we highly suggest you get on that right now. If you know a thing or two, but not about particularly good lube, then we've got some advice for you as well. Because when it comes to even the most ordinary of sex positions, you'll be amazed at the difference lube makes in terms of ease and how great it feels. Plus, springing for brands like Pjur who use pure, high-quality ingredients will only make your experience that much more quality, too.
***
Regardless of your energy level, satisfying sex is satisfying sex. It's not about feeling like you always have to get crazy creative or recreate Cirque du Soleil, but relaxing and allowing yourself to enjoy the moment.
Regardless of if your own life feels like a circus, you can still get all the sexy perks of pleasure. So just sit back, have fun and remember that you'll feel recharged again someday.
---
Alex Anderson is an LA-based lifestyle designer proactively raging against the cultural grain. By day she works in television production, and by night enjoys writing, sewing and seeking guidance from the stars. She also finally has an all black kitty named "Cher." You can follow her website (www.alexjanderson.com) and on Instagram (@AJAndMore)!