BDSM For Busy People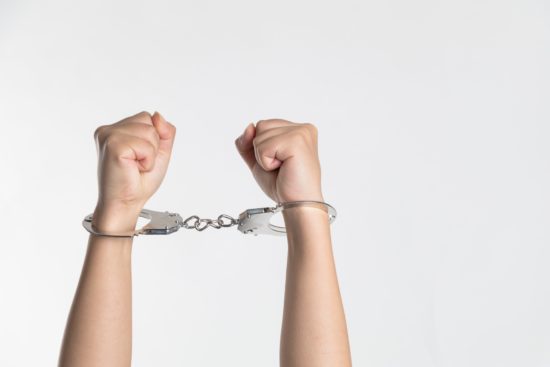 It can be so hard to make time for sex, even when you really want to have it.
When you want to have some kinky sex, it seems even more unapproachable and time-consuming.
Lucky for you we have a BDSM guide for busy people!
Something I often hear from my clients is "We want to develop a dom/sub dynamic, but we both have busy stressful jobs". Other times it's "I want to do some BDSM play but don't know where to start and it takes forever to find a sub/dom/someone to be kinky with". I get it, it's hard to make time.
Well, folks…I am here to tell you that you can participate in BDSM in less than 5 minutes. If not in 5 minutes, you can at least find quick, easy and fun ways to practice BDSM. With or without a partner!
Getting Started
Let's begin with the easiest approach:
1- Educate
2- Participate
3- Integrate
Wow, I sound so corporate. These fancy words really just mean:
1- Learn a bit about what you want to do
2- Jump in and try some stuff
3- Integrate it into your schedule and lifestyle
This article is going to focus on items 2 and 3. However, it's important to know that learning a new skill (such as learning how to tie rope, researching the proper bondage equipment, or reading an article on how to be a Dom or Top), covers item 1. Plus, that can be done in as little as 5 to 10 minutes on a break by reading some of our BDSM articles, for example.
Items 2 and 3 are related and go together. It is important that you learn what you are doing, but you need to take that learned knowledge into actionable knowledge. In other words (and especially if you are busy) you need to just jump in and try things when you can and not wait for the "perfect" moment.
BDSM covers a wide array of activities, so for the purposes of this article, I am going to focus on just a few, namely Dominance & submission and Impact Play. Ready?
Dominance & submission Dynamic
First, the "DS" in "BDSM" -relates to Domination and Submission. Fun fact, the S in "SM" also means "Sadism".
So the dom/sub dynamic (or "D/s" as it is popularly called) relates to the power exchange between the submissive and the dominant. The dominant "leads the dance" and the submissive, well, submits and follows the dom's lead.
A lot of people think that developing a D/s dynamic is time-consuming, and they would be right. However, the deepening of a D/s dynamic is what happens over time (and with a lot of trust). The good news is that a D/s dynamic can be established in as quick as an instant.
But how?
One short text!
By simply using a nickname along with a command, a dominant can instantly establish a D/s dynamic with their sub. As Dale Carnegie once said, "Names are the sweetest and most important sound in any language". A submissive can do the same by using their dom's name (Sir, Master, Daddy, etc).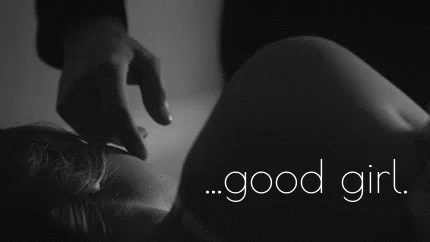 For example, you might be at work and you want a taste of BDSM to your day (and maybe also set up some play for that evening). If you are a sub, you can text your dominant something flirty like "Daddy, I want to please you and I want your cock tonight". A dominant could simply send a quick text saying something like, "Baby girl, send Sir a pic of you being a good girl".
By immediately stepping into your D/s roles, you have now integrated BDSM into your day. Assuming that you have already given and received consent to this D/s dynamic.
Real Talk
I had a coaching client whose wife was busy with school and work and he felt as if he had to set aside a significant amount of time in order to get her to submit. He also felt he had to wait until they were together (they traveled a lot separately). He got excited at the thought that he could easily "text dom" her during the times they were apart.
Sending instructions to a submissive provides a quick and easy way for both playmates to practice some BDSM through the D/s dynamic, even if the play sessions are scheduled apart due to busy schedules.
Aside from texting, another way to save time while enhancing your D/s dynamic is to take time out to craft a D/s contract or agreement. This can provide some short-hand so that in the future, you don't have to go over as many details prior to each play session.
The moral here is that to develop and maintain a D/s dynamic, it does not necessarily take huge chunks of time in your schedule. Rather, it is the integration into your every day that can support the fun you can both share inside the D/s relationship.
Fast Track Impact Play
Moving on to another BDSM activity, let's get into "impact play". Which generally means anything that has a physical impact on the body, such as flogging, spanking, slapping, whipping, etc.
Again, I want to emphasize that you should have some knowledge about impact play and your partners' limits when using it in BDSM play. And always, always have full and informed consent prior to all impact play.
The common excuse I hear in this area as far as "no time" is that the person does not have the proper implements, toys, or equipment. Nor the time to source them. This is absolutely NO impediment to impact play, which can be done as quickly as telling your bottom/submissive to get on their knees while you go to the kitchen and get a spatula to spank them with.
Wave Goodbye to Perfectionism
Some people are perfectionists when it comes to BDSM, and that's fine. Some people reallllly love their implements and want the absolute best! I get it. But this article is to help you bypass any barriers so that you can work with what you have in less time and have more fun in the process. If you want a quick and dirty list of Dom essentials, check out this article from one Dom's perspective.
Finding implements around your house can also increase the kink factor and can be creative and stimulating. Kitchen utensils, fly swatters, a hairbrush, a paint stirrer or ruler, can all be erotic implements. You can even create a story around the use of the object, like role-playing as a teacher/student if you choose a ruler.
Solo and Single BDSM Fun
So some of you might be wondering, "I don't have a BDSM partner/playmate and I don't know how to find one. So how can I play?"
Well, for one thing, you can start a conversation about BDSM with another kinky person. How do you find those? Start with using an app like Feeld or you could go on a kinky Facebook-style website called "Fetlife.com". There's also new casual dating app I am trying out called Zin, which allows you to safely and discreetly message and even post ads for what type of play you are looking for.
Who knows- you might be only 5 minutes away from a super-hot kinky BDSM conversation!
If you are not interested in looking for a partner, you can always practice some BDSM skills on your own. Follow my friend, Sexuality Doula and fellow Sex With Emily blogger Isabella Frappier, as she sometimes will post stories on her Instagram about practicing self-bondage. Not to mention sexy articles about being your own Daddy Dom. There are a lot of really fun ways you can practice BDSM with yourself, for even just 15 minutes a day if you wanted. Pick up a book to learn some bondage techniques.
Maximize Your Play Time
It is important for safe BDSM play (involving sex) to be safe and prevent the spread of STDs and STIs. The lag time for STD testing can be a total drag and the process can really take time out of your schedule.
Same Day STD Testing is a unique service which allows you to call and set up an immediate appointment at a lab for STD testing, requiring no insurance or paperwork, so it remains confidential. They have medical advisors on staff to review the results with you. It is an innovative way to save you time for more play!
***
I hope this article helps you utilize your little pockets of free time to schedule in some fun new BDSM play. Even if you think you are "too busy." Got 5 minutes? Spank me, daddy!
---
Emily Anne is a bestselling author, sex coach and educator, who specializes in helping people expand their sexual horizons through BDSM and kink. When she's not obsessively talking about sex, she's hiking through the Hollywood Hills. Get some sexy education on her Instagram feed!