"BDSM" My Valentine: How To Set Up A BDSM Valentine's Day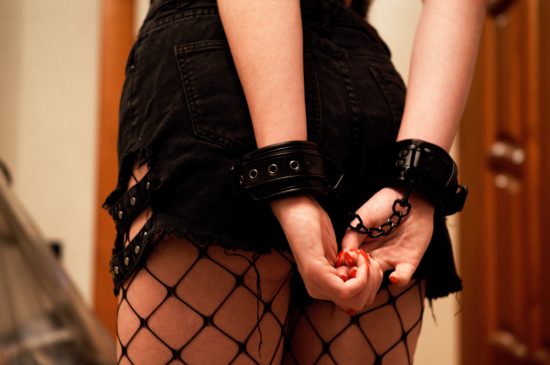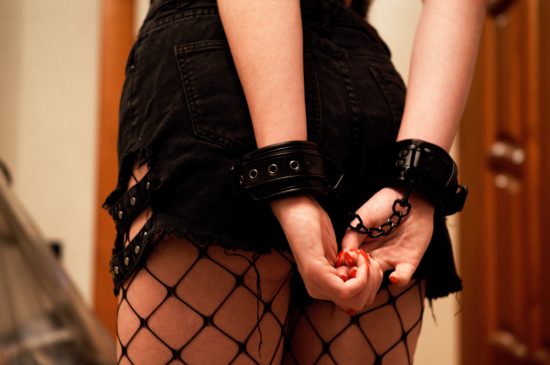 Back when we had another sequel to the 50 Shades trilogy to look forward to, some of us could at least fantasize about doing some of the steamy things dominant Christian and submissive Anastasia were doing.
This year, if you want to spice up your sex life on Valentine's day with some BDSM, you're going to have to DIY without the box office fantasy. This is a good thing, as the movies were problematic anyway as far as proper and ethical BDSM behavior is concerned.
Lucky for you, this article is comin' in hot! And just in time for the big V day. If you haven't yet planned and executed a BDSM "scene," Valentine's day is the perfect time to do it!
So, let's get you strapped in, tied down, and focused on the following steps and tips to set up a hot and fun BDSM scene for your Valentine this year.
Definitions and basic principles
First, let's define what a "scene" is. I like to call them "sessions," but in BDSM parlance, typically a "scene" is a time when all the BDSM action is taking place. A "scene" can take place anywhere – private living room, bedroom, or even in public at a dungeon or sex party.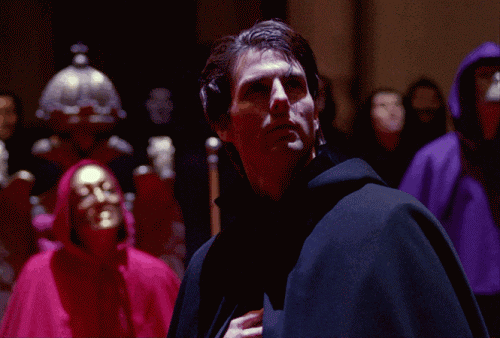 Take a look at this article for some basic principles of BDSM communication. BDSM stands for Bondage, Discipline, Domination, Submission, Sadomasochism, so there are a lot of activities that can fall within those descriptions. For example, you could have spanking session with just a "top" tying up and spanking a "bottom" that could fall under bondage and S/M. Or, you could do a full blown scene with impact play, sex acts and a dom/sub dynamic ("dom"= dominant, "sub"=submissive). This article will presume the scene will be for a dom/sub dynamic.
Consent
A core tenet of BDSM is "Safe, Sane and Consensual," which means you must be responsible, in a good mental and emotional space, and make sure you have clear, informed and continuing consent for everything you do in the scene. Consent is key. Keep that in mind as any and all of the following instructions are based on the premise and assumption that full consent has been acquired for any and all activities outlined herein.
Timing
If you are planning to set up some BDSM action for Valentine's Day, you might be tempted to surprise your partner with a scene that night.
While you can set up a scene as a surprise for your partner as far as timing, you must get consent to this timing ahead of time. For example, you must negotiate boundaries beforehand (see Step 1 below) and give a head's up and get consent that you can, in fact, surprise your partner as to the timing. You should never surprise your partner with things they never consented to prior to the scene. Or surprise them by springing a scene on them when they had no prior knowledge or consent to the timing.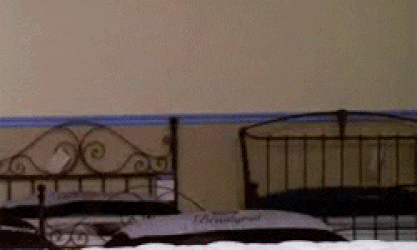 **A quick note on the element of surprise and mystery. Some peeps who are not experienced in BDSM think that all this talking about sex and preferences and desires and plans ahead of time takes the "mystery" out of it. Au contraire! In fact, all that juicy talk can get you super turned on and excited! In addition, there is no way you could discuss every single thought or desire or whim in your head, so there is plenty of mystery within the confines of a planned and negotiated scene. For safety you must have these boundaries communicated prior to play and in very clear and specific terms.
Steps to planning and executing a hot, steamy Valentine's Day BDSM scene
The following steps will be helpful for anyone wanting to set up a scene with a partner (or partners), but keep in mind that the dominant ("dom") is the leader, so most of the steps will be performed by the dominant, especially the planning. The submissive's ("sub") role is to follow, but also participate in the planning as far as setting boundaries and communicating desires.
Step 1 – Talk!
In the days before Valentine's Day, you should discuss what type of BDSM scene you would like to do and what activities are desired. An easy opening to this discussion is to take this questionnaire, fill it out separately, and then come together and discuss your answers. Discuss what you want, what you might be curious to try, and what you have no interest or have a big "no" to. This is where you negotiate boundaries. The sub must establish hard and soft limits. This is an organic process. Use the questionnaire to guide you and have a specific conversation about top turn on's and no no's. For example, you both might like some choking, spanking, or a little bit of resistance play or consensual non-consent. Make sure you negotiate expectations and levels of intensity around each activity and use safety precautions.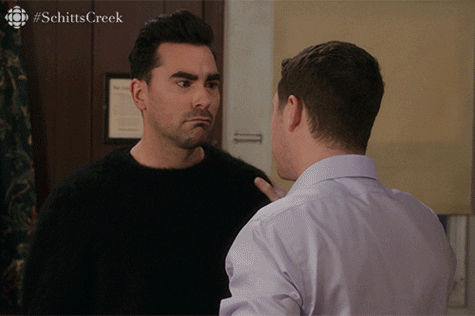 If you haven't yet determined which of you is the dom and which is the sub, you can take this online quiz and discuss the results. This is the time to establish names/titles/roles if you don't have them already. For example, if you are the dom, you might prefer "Master," "Sir" or "Daddy" or "Mistress," "Mommy," or "Goddess," for example.
Once you find common ground, the dominant can plan the scene and think about what is needed to prepare by moving on to Step 2.
Step 2 – Start Planning The Scene
Start mentally planning the scene by selecting the timing, the place, and the top three to five sexual (or other) activities as priorities (make sure these are priorities for your sub). For example, anal play, oral, and spanking might be top priorities for both of you. Keep these in mind for the scene. You don't want to (although you can) plan every single action in a scene: it might be too formal for a first time, for one thing. Also, it puts a lot of pressure on you to "memorize" all your moves. You want it to flow organically and in the moment. I liken it to "improv." You have the basic construct (roles defined, boundaries set, top 5 activities chosen) and within that construct, you improv the scene.
Dominant: Now that you know your main activities during the scene, make sure you order any props and implements or sex toys you need.
Submissive: This is a time for you to fully enjoy your role and mentally prepare for the scene. You also will want to plan your attire. Pick out some new lingerie specifically for this scene, or maybe ask your dominant what they want you to wear.
Step 3 – Prior to Valentine's Day, slip into your role by doing some dirty talk/sexting.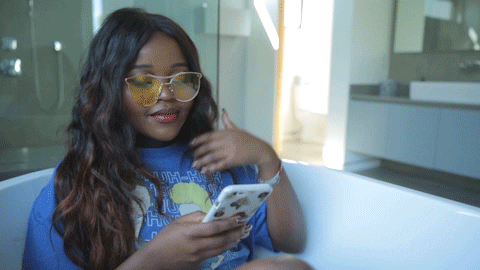 Dominant: start with some light instructions like asking for particular sexy pictures or having your sub play with themselves, maybe even with a vibrator or other toy. If you are both into anal, this is a good time to ask them to put in a plug as a way to train prior to the scene. Teasing and playfulness is fun here. This is what will spark the sense of suspense and build up to the big day!
Step 4 – Gather Supplies
Dominant: Gather your scene toys, props, and implements. Check out Emily's tips on V Day done right for gift ideas, as well as this article for creating your own sex dungeon, and this one for dungeon kit essentials. If you have a massage table (highly recommended), make sure you know how to set it up and where you will place it for the scene. If you haven't already, make sure to establish safe words/signals. I prefer "red" for a safe word. A safe signal is one that you can employ that doesn't require you to formulate words (ie, if you are gagged). Tapping a leg and/or three grunts in a row are examples.
Step 5 – Give Instructions
Dominant: The day before and/or the day of the scene, you will want to text your main instructions to your sub. This not only gets them into sub "head space" (not to be confused with "sub space"). Set up the suspense by offering a few details about what you will do in the scene but reserve some parts for suspense. For example, you can text/tell your sub what you want them to wear and when you want them to arrive/be ready for the scene. For examples of how to text instructions to your sub, check out this book of real BDSM scenes.
Step 6 -Execute the Scene
This could be on Valentine's day or evening if you want. So, for example, you could get dinner reservations ahead of time for 7 p.m. and plan the scene for after dinner. Or you could do the opposite and play during the day or early evening and celebrate with a nice dinner date afterwards (my preference since I like to relax after a scene and also I don't like a full stomach when I play).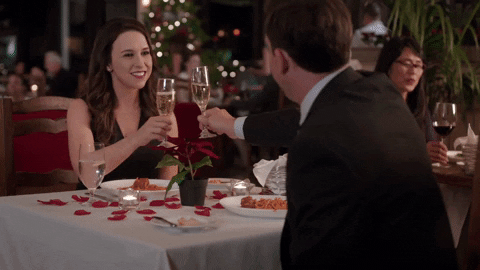 This year, Valentine's Day falls on a Friday, so you could also go to dinner Friday evening and plan to have the scene the next day (Saturday, February 15th).
Dominant: Execute the plans you had already made in your head. Make sure you have all your implements and toys set out ahead of time so you can stay in the moment.
Submissive: Your job is to follow the dominant's lead and to use the safe word/signal. If you prefer to be bratty (and your dominant knows this), go for it! Enjoy the ride as if you were floating down a river. Check in with your feelings and maintain your boundaries by using the safe word and communicating with your dom.
Step 7 – Aftercare
Dominant: Give some aftercare. Aftercare is the post-scene, post-sex period where you build the sub back up, give them verbal and physical reassurance, cuddle, snuggle, attend to any potential bruising from impact play (ie, with some ice and arnica), and generally take care of the sub's emotional and physical needs. This is also the time to debrief about the scene. As a dominant, you should ask "What did you like best?" and "What did you not like as much?" This way, you can get information on what you can do next time.
Submissive: Communicate your feelings and needs. Don't be afraid to ask for what you want in aftercare.
***
So there you have it! Follow these tips to have some steamy BDSM success on Valentine's Day! Don't forget to celebrate your kinky "win" with some yummy chocolate. Enjoy!
---
Emily Anne is a bestselling author, sex coach and educator, who specializes in helping people expand their sexual horizons through BDSM and kink. When she's not obsessively talking about sex, she's hiking through the Hollywood Hills. Get some sexy education on her Instagram feed!