BDSM Part 2: For the Kinky & Curious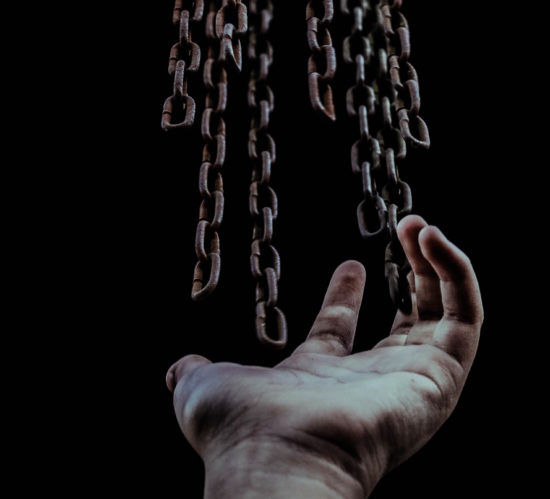 Now that you've whet your whistle with the BDSM Basics, you may be itching to start experimenting with your new found knowledge.
Hopefully (if you're a good teacher's pet), you have discussed the BDSM basics article with your partner, and worked together on your boundaries and expectations.
Once the verbal floodgates opened, you began some sensual brainstorming together, and are now excited to begin experimenting.
Know Your Place
The first thing to do is discuss what role you'd like to have in your sexual exchange. This does not have to be static and permanent. After all, sexual preferences and desires are fluid and should be full of juicy exploration.
You can have set roles if you would prefer, such as Dominant or Submissive, Owner and Pet, Master and Slave (any variant really), or you can be a 'Switch.' A switch is a person who changes between each role, sometimes even within a scene!
There is no association between genders and BDSM terms. You can be a female Dom, a male Pet, or a non-binary Master – whatever you want to embrace and explore. BDSM is a large umbrella term, encompassing many different aspects. So, it's not just the Dominance and Submission you're probably visualizing. Here's a little break down for you.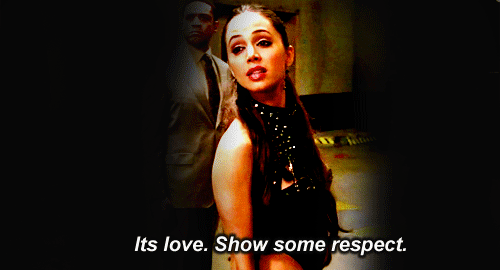 What's In A Letter?
Each of the letters in BDSM represent a different aspect. Within each – there are so many different ways to explore and express. You don't have to pick just one category, either! You can be interested in Bondage and Discipline together, or perhaps just interested in bondage to create beautiful works of rope art around a lovely body. Your pleasure knows no limits.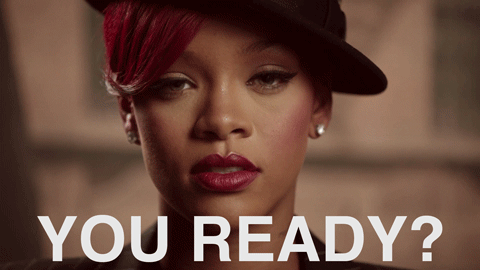 All Tied Up
(B)ondage, the B in BDSM – involves tying, binding, restricting or restraining a partner (always in a consensual manner), for erotic, aesthetic, and/or sensory stimulation. Whether you're tying up your partner for aesthetic reasons or to get them into interesting sexual positions, any bondage needs some prep time. It's important that you have a lot of trust in the partner that is doing the tying, as well as some safety scissors handy. You know, in case you need to quickly remove the restraints. Bondage and discipline don't have to go hand in hand either – it can be purely pleasure-based.
Learning the art of sensual and safe bondage involves time, skill, and dedication. It's very important to avoid restriction of certain nerves, arteries, joints, and of course, airways. Try taking a bondage course with your local sex educator (google sex education for adults in your area), or at a sex toy shop, such as Good Vibes.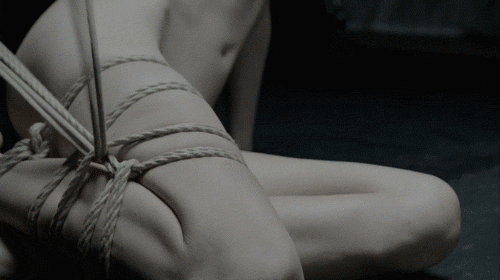 If you are too excited and simply cannot restrain yourself (pun intended), there are plenty of ways to get started in bondage without elaborate rope knots. Use some Bondage Tape or nice thick cuffs to restrain your lover without actually tying them up. You may even find that restraining their sight with a simple necktie around the eyes can create some delicious anticipation and arousal. Once one sense is removed, it heightens all the others.
Who's The Boss?
(D)ominance & (s)ubmission is all about Power Play. It can be sensation based with whips, paddles, floggers and collars. It can also be psychological – with one partner being in a position of power over the other. And for some, it's a bit of both.
It's a common misconception that pain or humiliation have to be involved, although they can be. One of the most important aspects of a D/s exchange is respect. When a person isn't feeling completely honored and respected outside of the bedroom, it's not fun to pretend to be disrespected (if you're into that) in bed. BDSM should always be play – even if it's a serious and intense scene with whips and chains.
If you feel like you can't actually decline your partner's sexual invitation in real life, a power exchange relationship is not a great idea. However, you don't need to be in a committed relationship to explore BDSM. If you feel comfortable speaking your mind with your f*ck buddy, feel respected by them, and want to explore some power dynamics, go for it!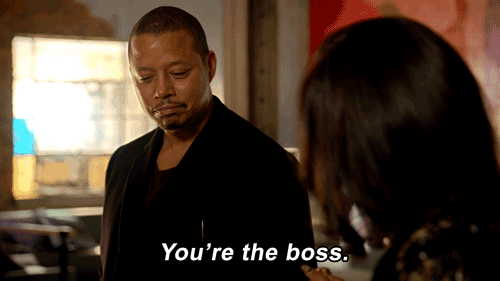 Hurt Me Baby, One More Time
(S)adism & (m)asochism is the exquisite torture of…torture! A Sadist is a person who enjoys inflicting pain on their sexual partner. Sometimes this also involves humiliation, but not always. Conversely, a masochist is – you guessed it – someone who likes being on a receiving end of said torture.
If you're curious about exploring S&M, definitely start small and ease in slowly. If you're not sure where to start, temperature play is a great way to experiment with pain sensations. Try alternating between running ice cubes over, and dripping hot (test on yourself first) water on your partner. Check in with them and ask them how it feels regularly.To up the temperature sensation even more, try using glass or stone dildos – cooling some down, and warming some up. Extra points for your partner being blindfolded.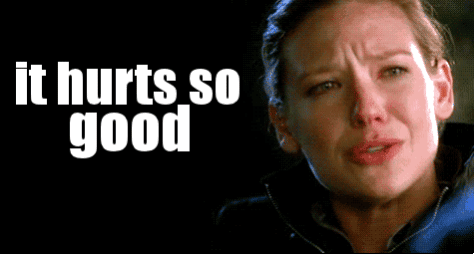 Safe Words and Safe Sex
It hopefully goes without saying that safe sex is extremely important when exploring BDSM, but what about safe words? Safe words are crucial with all aspects of BDSM, and can be personal or classic. 'Yellow' can be used when you need the play to slow down and have a check in, and 'red' can be used when you need all sexual activity to stop and decompress with your partner. However, you can also chose something individual to you! Maybe something like 'peanut butter' or 'helicopter' is more your style.
Don't be afraid to use your safe words – they are there for a reason! There is absolutely nothing wrong with needing them, and it ensures both of your boundaries are being respected.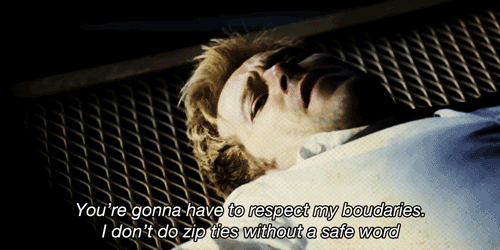 Timing Is Everything
Within the realm of BDSM, there are many different types of sensual exchanges, so spend some time discussing how you'd like to begin exploring.
There are 'scenes,' where you play with BDSM principles only during your sexual encounter. These aspects do not leave the bedroom. It can be a great idea to have a clear ritual to signify the beginning and end of these scenes, like adding and removing a collar or bracelet.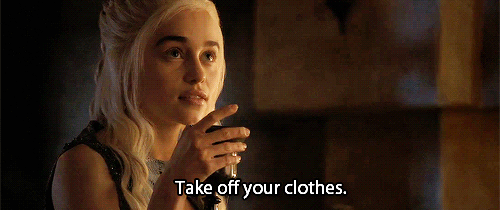 You can also have a 24/7 dynamic, where you incorporate BDSM principles in all aspects of your life – whether you're in the bedroom or at the grocery store.
***
However and whenever you'd like to explore BDSM is up to each individual involved. You can pick and choose which aspects you'd like, and can change what you're into whenever you please. Spend some time exploring your kinks and preferences and enjoy all the variety and play BDSM has to offer!
Isabella Frappier is an Australian writer, holistic life coach, tarot reader, birth doula, and apothecarist who is currently based in LA. When she's not busy championing her sex positive agenda she… oh wait – she's always busy doing that. You can connect with her at www.isabellafrappier.com or follew her Instagram @bellatookaphoto!