Bedroom Etiquette 101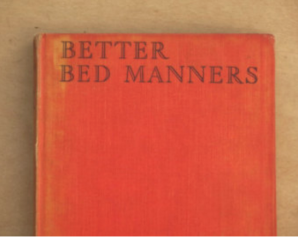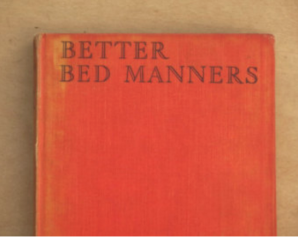 Beginning when we're children, most of us are taught proper table manners. We're taught where to put our arms, how to eat our food, and even what constitutes appropriate dinner conversation.
Hopefully, we take this knowledge with us from our family dinner table to dinner dates. You don't want this new person thinking you're a slob, after all. Having table manners shows that you take at least a little pride in your appearance and care about being on your best havior.
If you play your cards right, that dinner may turn into dessert… Dessert to go, if you know what I mean. But just because dinner's over doesn't mean you can leave your manners with the check. Bedroom etiquette is just as important, if not more important, than the way you act during meal times. A date might forgive and forget elbows on the table, but a slip up between the sheets is a bit harder to come back from.
So if your table manners manage to get you from the restaurant to the bedroom, here are five sex etiquette rules you should probably stick to..
Foreplay is a MUST
When things are getting hot and heavy, it can be very easy to get carried away and move quickly. But women aren't like racecars; they can't go from 0-100. It takes time to get them towards their peak and usually sex alone isn't going to do it. Slow down, take your time, make each other want it so bad that you're both literally about to burst. The sex will only be that much better when both of you are ridiculously worked up. And if one partner happens to be especially giving in the bedroom, it's only common courtesy to return the favor.  
Ask First
Even if you're down to your skivvies and it seems like a home run is all but certain, you always have to ask before taking things all the way. Consent HAS to be clear, and that's not just considered good manners — It's a law. What a lot of people don't realize, however, is that consent applies to trying new things as well. NEVER stick something somewhere that has not been discussed beforehand. Just because there are openings doesn't mean they're all open for business. When you ask before trying new things, you show the other person that you respect their likes and dislikes and want them to be comfortable. The worst they can say is no, but that's a hell of a lot better than "Get the hell out of my bed!"
Listen
The key to any type of interaction is communication, and this becomes doubly true in the bedroom. Unless you're having sex with a psychic, no one is going to know if what they are doing is making or breaking your sexual desire unless you speak up. But in addition to you both needing to be verbal, you also have to LISTEN. There's a reason your partner is giving you some kind of command: They want you to do it. Your partner is trying to let you know what feels better to them and if you care about more than just yourself, you'll follow those breadcrumbs they've left for you. Nothing is worse than telling your partner to move one way and only for them to do the complete opposite. I mean, they are literally telling you how to get them off, so why disregard what they are saying?
Ladies Come First
Most have heard of the age old rule that ladies always come first. First to sit down at the table, first to order the meal, and especially (drum roll please) first to orgasm. Guys, you're pretty much going to climax every time you have sex, but most women are not as fortunate. I know, sometimes it's hard for men to perform as long as they are needed for women to find that elusive "O." Luckily, we are in the 21st century and scientists have made strides in ALL areas of life, including sex. If you're a guy and you feel like sometimes you just cannot seem to last as long as you want to, your prayers have been answered. Promescent is a delay spray that allows you to last way longer in bed. It takes about 10 minutes to take effect, so just revisit that foreplay to keep things hot and heavy before the real magic begins. She'll love it and you'll feel like a bonafide stud.
After Care
BOOM. The explosion of intense orgasm is all over the room, your legs are still tingling, and you can't wipe that stupid grin off your face. Yes, your sexual session has come to an end. But just like you prep yourself (most of the time) before you have sex, there are you moves you need to make after the fact as well. If there are bodily fluids everywhere, get a towel so you can clean each other off; if you used a condom, make sure it lands itself in the trash can and not somewhere on the floor; if your partner is parched, get them a glass of water. And no matter how heavy those eyelids feel, DON'T  immediately pass out if your partner is wide awake. Pretty much, make the other person feel as comfortable as possible. The sex may be over, but that doesn't mean your manners should fall by the wayside. From start to finish, a proper sexual etiquette can be the defining factor of a second time coming.