Harder Than a Rock: The 6 Best Bodies in Sports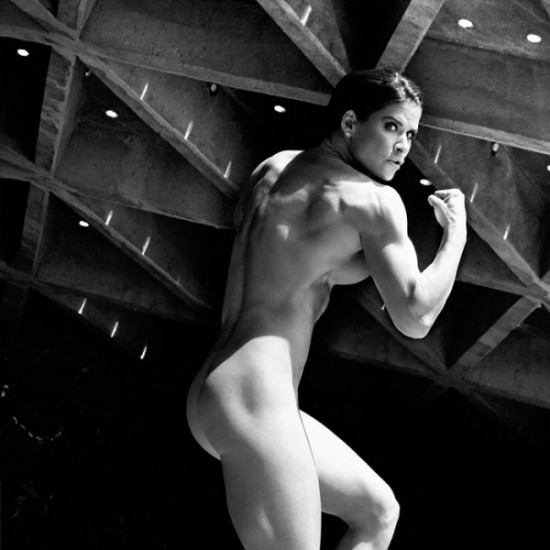 ESPN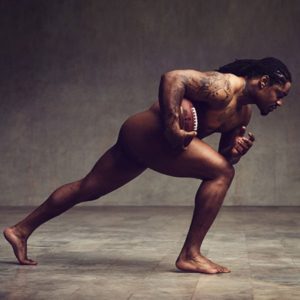 's annual feature of the 6 Best Bodies in sports was recently released and is, of course, turning heads. The body issue offers multiple covers and features both male and female professional athletes.
Marshawn Lynch
"Super Bowl champ Marshawn Lynch talks big game- about any game. 'Michael Phelpswouldn't have been on the Wheaties box if I stuck with swimming," boasted the Seattle Seahawks running back. Lynch stands at 5'11, "weighs about 215 pounds of pure muscle, and pokes fun at his powerhouse physique, saying 'I got to show some love for the fat backs.' All jokes aside, Lynch is unapologetically confident with his body and has even trained with a mixed martial arts coach to get him to his highest caliber. 'Even though I get butt-a** naked, I'm still gonna let my body do the talking for me,' he asserts. 'I'm cool with my body, I love my body. I wouldn't trade it for no other body."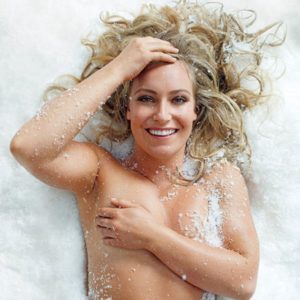 Jamie Anderson
Olympic gold medalist Jamie Anderson, who first qualified for the Winter X Games in snowboarding in 2004 at 13 years old says "I was definitely a little firecracker." "Four Winder X Game victories later, Anderson found herself standing on the podium in Sochi wearing the gold medal for the first-ever women's slowstyle event. 'I don't think I'm your typical rock-hard ripped girl. But that's what I love and embrace about myself,' says Anderson, who practices yoga for flexibility and meditates to keep her from 'freaking out' right before a contest. When asked what her favorite body part is, Anderson replied, 'I don't know, maybe my freakin' booty!'"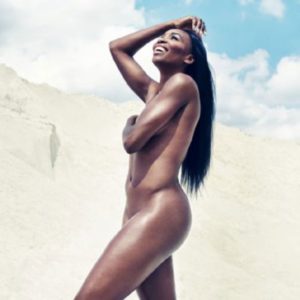 Venus Williams
"Five-time Wimdledon victor and tennis legend Venus Williams didn't think twice about being in the buff. 'It didn't dawn on me until right when I walked on set that I would have to be without clothes,' admitted the cool, collected athlete."
Michael Phelps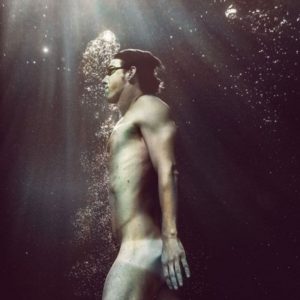 "'Yeah, whatever,' a nonchalant Michael Phelps told ESPN the Magazine as he stripped down. 'A Speedo doesn't really hide that much anyway.' The most decorated Olympic athlete of all time (he has a whopping total of 22 medals. But who's counting?) took a break from the pool following the 2012 London Summer Olympics. Now Phelps is out of retirement and training for his comeback at the 2016 Summer Olympics."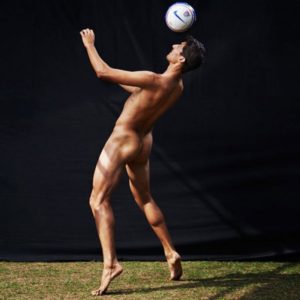 Omar Gonzalez

Fresh off the high of Team USA's impressive streak in the FIFA World Cup, defender Omar Gonzalez, who regularly plays for the LA Galaxy, is showing off his winning backside in ESPN The Magazine. But for this sexy soccer star, big and bulky are the last things he wants. 'I don't really care how much you can lift in the gym,' says Gonzalez, admitting that he can probably do only five pull-ups. 'For me, I have to be strong for my sport, so I can compete at the highest level. I may not have been the biggest, but when it came down to playing, I shut people up."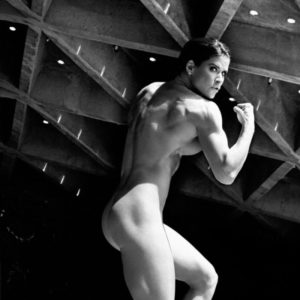 Danyelle Wolf
When Danyelle Wolf was told she couldn't be a boxer because she was a girl, she could have given up; instead, she used that criticism to fight even harder and is now a two-time USA Boxing national champion. "I'm obsessed with being self-disciplined," she told ESPNW. "I'm very persistent. I don't stop until I get where I want to go.' When asked what she loved about her body, Wolf replied, 'I love everything about my body. One of my biggest pet peeves is when people say they hate something about their body. Why aren't you doing something about it if it bothers you so much?'"
These athletes work hard for their bodies and take their physical and mental well-being seriously. The confidence they cultivate makes them successful inside and outside the bedroom, I'm sure. Confidence is key when you're trying to attract a partner. You should make it your life's work to cultivate confidence. Hands down men and women say confidence and self esteem are the sexiest traits in and out of the bedroom.
Can't get enough SexWithEmily?
Subscribe on iTunes and never miss your bi-weekly Sex Ed…