Best Orgasm Of Your Life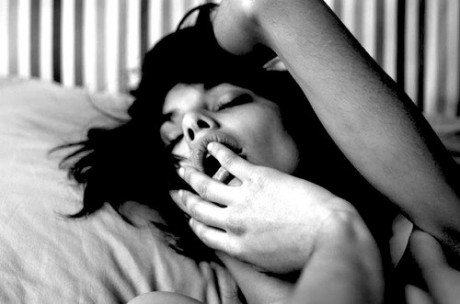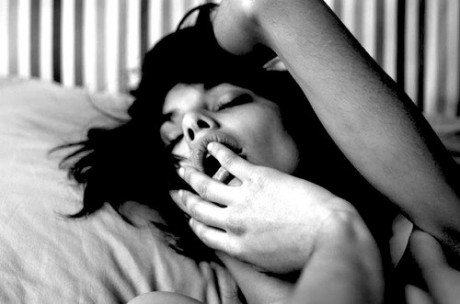 They say "Life is too short not to orgasm everyday"… Now I don't know who "they" are exactly, but I really wish I could give them a high five on this one. When something is as incredible as a big O, why wouldn't you do everything you can to work them into your daily life? In my opinion, every day should be National Orgasm Day (and whose to say it can't be?) but it seems that today is the day we really take a moment to appreciate the magical occurrence that is the orgasm.
To aid in your orgasmic celebration, I put the question out to my amazing listeners and followers asking them to recall the BEST ORGASM they have ever experienced, whether it was through solo sex or with a partner. As usual, we got some pretty great stories back, and I can't wait to share them with the world!
So here they are, a collection of comments, emails and messages that we received chronically some of the most orgasmic moments of your lives. (Some names have been changed to protect the easily orgasmic. Because seriously, we're all secretly jealous of you.)
---
Ale reminds us that great sex can sometimes lead to something (or someone) even better! 
"I had a pretty nice midday sex with my wife. She was on top, and I came first. It was a pretty nice orgasm and all, but nothing extraordinary. She realized that I came and continued, trying to catch up, but then something extraordinary happened: about 30
seconds after the orgasm, I felt another one coming in, but this time, it was the longest, strongest orgasm I had in my life. It is hard to approximate, but I'm thinking that it may have lasted for good 20, 25 seconds. We have been together for 20 years, and I had many lovers before her; but never ever has this happened before.
And the best thing about it? It was my birthday, and it was then that our daughter Ella, now five years old, was conceived. True to her inception method, she turned out to be just as extraordinary :)"
---
Could not LOVE this more, Desiree!

---
Alicia, 24 
"I have been a dedicated masturbator for as long as I can remember, considering myself an expert with my hands. I never really thought of bringing any toys into my solo-game since the orgasms I was giving myself were so great, but then for the first time I heard about the new Magic Wand Rechargeable and the game was changed forever! I was immediately intrigued… so many great reviews online and it had such an upstanding history of pleasure bringing that I had to get a piece of it.
So after waiting in several days of torture, finally my gift had been delivered. I got it all set up and was immediately both turned on and blown away by the incredibly powerful vibrations it offered. I got to work and within maybe two minutes on the second setting I was hit with the most wonderful orgasm of my life! The fun didn't stop there, and with only minimal pause in between I allowed myself several more mind-blowing O's. The Magic Wand really is that: magic! In just minutes it can take you straight to heaven, and I urge every woman out there to get your own personal dose of magic!
---
Paula and Corey are on the same page about what really pushes their buttons.. You go, guys!


---
Madison, 25
I've had a number of pretty awesome orgasms since I started dating my current partner – like mind-blowing, knee-weakening, speaking-in-tongues orgasms – but the most memorable was from the first time we ever had sex.
Unlike many relationships from my past, I decided to wait to have sex with my guy until about three months in to our courtship. More than two years later, I can honestly say that it was the best decision I ever made. By the time we finally did the deed, I was 100% comfortable with him. I trusted him. And since we had spent the beginning of our relationship fooling around, I knew that he knew how my body worked.
So that first time, we had done the foreplay thing and I had already knocked out a pretty decent orgasm from oral. He was sitting on his bed with his back against the wall and his legs out in front of him while I straddled him. He asked me if I was sure I was ready. I nodded and not even a minute later – BOOM – best orgasm of my life.
I think the level of amazingness can be chalked up to a coupled factors.
We were in an intimate, caring relationship that made me feel safe and valued
The amount of successful, dedicated foreplay
The girl-on-top position provided clitoral and G-spot stimulation
The anticipation of waiting to have sex made it that much more explosive
---
Sounds like Adam found himself a keeper…

---
Madge, 26
I've been masturbating and orgasming since I was 7 years old.  Over the course of the last 20 years I've had more orgasms than I can remember. Most of them have faded into the recesses of my sex memory, a few I can remember as noteworthy, and then, there was the most outstanding orgasm(s) I have ever had. It was the first time I had multiple orgasms with my favorite clitoral vibrator. This was a definite landmark in my masturbatory career. I had been no stranger to vibrators, but had always neglected to really experiment with different vibration patterns or intensities. Early in the day I had been talking to my coworkers about how I never had multiple orgasms, and didn't think I could. It got me thinking, and put me in the zone to really go for it. I got home, took out my toy, and slowly started to ride the factory settings. Needless to say, I came. And came, and came and came and came again. That's right, FIVE. It was the first of many multiples, and definitely the best.
---
Intern Eddie, 20
As a man that masturbates and orgasms daily, it's no surprise that my self-loving orgasms are not the greatest. I have played with Fleshlights and they're great. I've had some intense orgams with them, but they do not compare to the orgasms I've had with men. My best orgasm was with a random guy I hooked up with. I didn't really know him and I didn't care to be friends with him after, but that's what turned me on. The fact that I didn't know if I was going to be safe or not was such a thrill.
He lay me down on his bed and started talking to me and I was so nervous. After some small talk, he started kissing me and somehow we were naked the next minute. He asked to give him a blow job and I gladly proceeded. It was all going well and then he asked if he could give me a blow job. It was the first blow job I had received and I didn't know what to expect. I had been wanting to orgasm for a bit after he started but I tried to hold it in for as long as I could. Eventually I orgasmed before he was even done and it was the best feeling so far. I have yet to contact him again, but for now I think I'll be fine.
---
Do you want to have the best O's of your life?
A great place to start is by working out those pelvic floor muscles! In case you haven't heard, ladies, the pelvic floor is group of muscles that surround the vagina and the stronger these muscles are, the more pleasure women can experience during sex. This is why kegel exercises are so important — they help tighten and tone your pelvic floor, which over time leads to fantastic orgasms… If you can remember to do them, that is!
Lucky for vaginas everywhere, there is now a sex toy that actually does your kegel exercises for you! Intensity is a revolutionary intimate health and stimulation device that combines pleasure with pelvic floor toning, giving you a workout you can actually look forward to. Much like the classic Rabbit vibrator, Intensity perfectly targets your G-spot and clitoris with strong vibrations while using gentle electrostimulation to contract your vaginal muscles. The result? Stronger pelvic floor muscles and stronger O's!
To learn more about this orgasm game-changer, visit PourMoi.com