Here's What Better Sex Ed Looks Like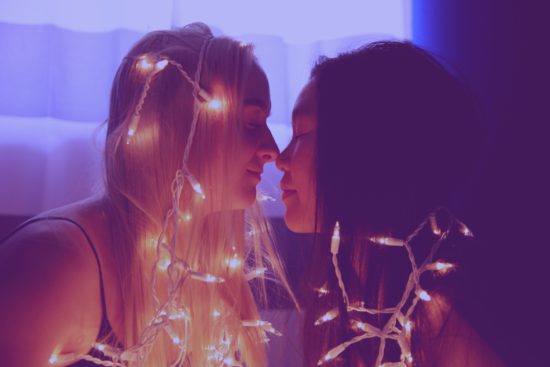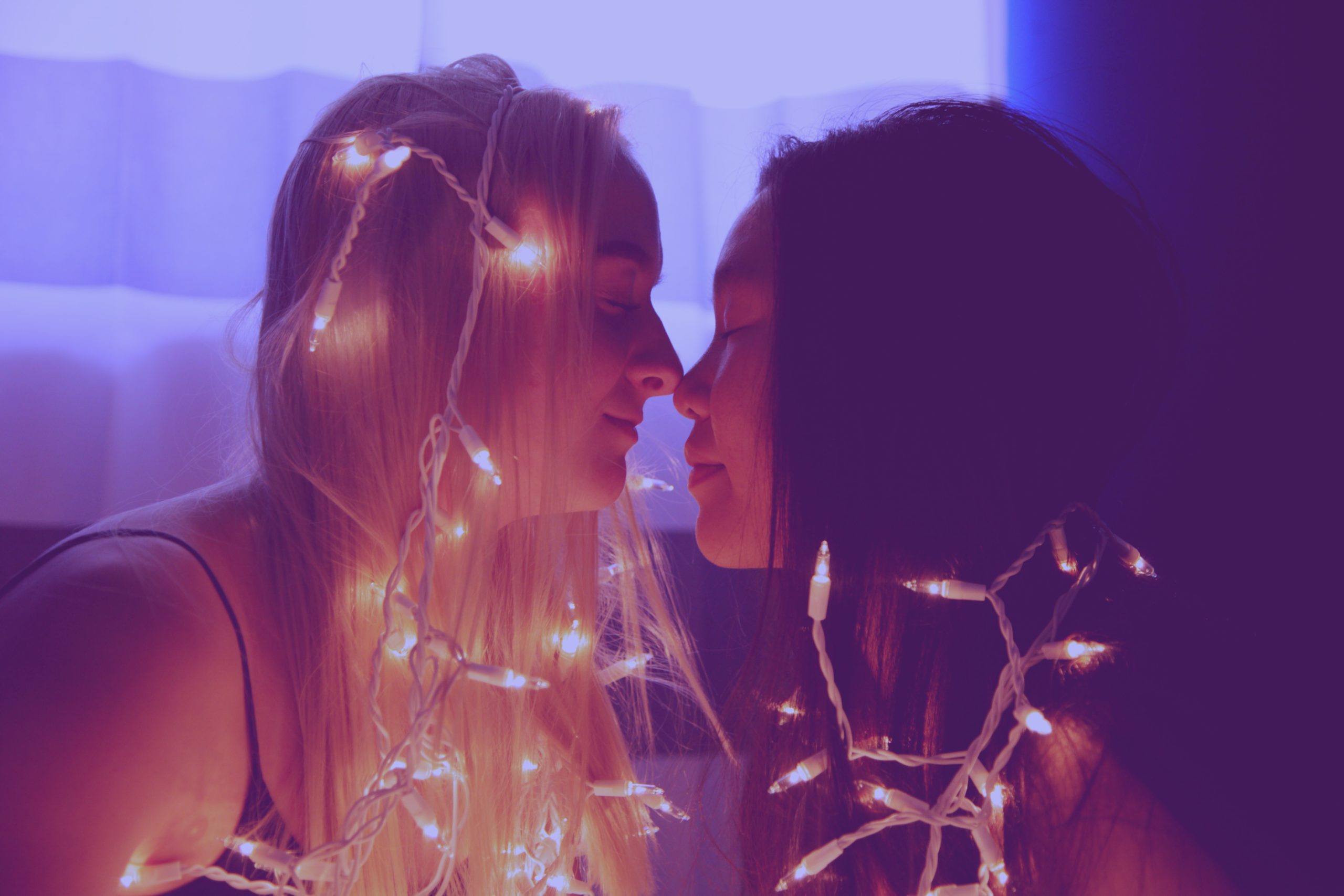 Sometimes, sex isn't the easiest thing to talk about, especially when you're young. As we grow up, teachers, families, and mentors are a wellspring of experience and knowledge that we siphon information from on the way toward adulthood. But one thing that would make for better sex ed is understanding the concept and understanding of sexuality.
After all, how many adults today have been properly educated about the social, emotional, and psychological components of entering sexual adulthood? How many of us have been formally taught comprehensive sexuality? Whether or not you have, our sexuality is a crucial part of our development, and access to this education should be widespread and accessible.
The Sex-Ed I Remember…
When you think of classic sex-ed in middle school or high school, what do you remember? For me, there's one day in class that immediately comes to mind. My science teacher put in the VHS tape labeled "The Miracle Of Birth." I giggled uncontrollably along with the rest of my 7th-grade class and watched the whole bloody "miracle" through my fingers. At the time, it was utter nightmare material. Only years later did I realize this video showing was less about education and more about fear. It was a tactic meant to scare me away from sex, not educate me about having it.
Leading up to this rite of middle-school passage, we got a brief biological explanation of the physical act of sex and its purpose as it relates to the procreation of species. I was lucky enough to also be given a little information regarding contraception and STIs. This was all definitely important stuff, but there is so much more to be learned about sex than anatomy and physiology. What we need is age-appropriate, comprehensive sexuality education. But what exactly is that?
What is Sexuality Education?
The study of sexuality is an ever-evolving process. The more we learn about ourselves as a species, the more we have to teach our youth. So there's no one correct and complete definition of Comprehensive Sexuality Education.
The idea is to extend the teaching beyond the limiting themes of abstinence and anatomy. It's to empower and encourage young and/or sexually inexperienced people to learn about components of sex that have been traditionally labeled as "taboo" or in some cases, irreligious. It's teaching that instead of something that happens TO you, sex will be something you will determine for yourself. Yes, it's sex. But it's also sexual health, sexual identity, and sexual wellbeing and so much more.
So let's get a little more specific. What are some components you might find in a Comprehensive Sexuality Curriculum?
Gender Identity and Orientation
Gender is a complex, hot-button issue right now socially and politically. As our society progresses, the concept and definition of gender are almost constantly in question. A fully-formed education on sexuality would address the role of gender norms in our society, and the idea of gender as a social construct. This includes the expectations and values that we place on ourselves and each other with regard to perceived gender.
It also extends to gender biases and gender inequality. Of course, a parent can raise their child how they want and can instill their own values into their offspring. But young people should at least be taught what the terms cisgender, agender, non-binary or transgender mean if for any other reason, to perpetuate the principle of acceptance and inclusivity.
Beyond gender, learning about sexual orientation and identity should also be a huge component of sexuality education. LGBTQ+ youth are among the most bullied and alienated kids in the world. More often than not, they suffer this torment without even knowing what's happening in their psyche. The spectrum of sexual identity and attraction is becoming common knowledge. In all education, diversity should be celebrated through positivity and appreciation. Just as we laud diversity of race, religion, and ability, we should also laud diversity of orientation and identity.
Pleasure
Contrary to popular belief, this DOES NOT mean teaching young people how to experience sexual pleasure. Adding the concept of pleasure to sexuality education means positively encouraging young people to seek enjoyable sexual experiences.
Let's be honest, sexual curiosity is born from a biological urge to seek pleasure. This is not a secret we should keep hidden away from the unknowing. If we're truthful about healthy sexual behavior, we'll be working against negative feelings of shame and guilt around sex. Sex is a natural part of adulthood, and young people shouldn't feel intimidated or scared of it. Nor should they feel guilty for wanting to feel good, whether it's through masturbation or partnered sexual activity.
Contraception & STI safety
Safe sex might sound like an obvious topic to cover in sex ed. But get this: In actuality, only 39 states mandate HIV education. And only 22 states are required to teach HIV education that is "medically accurate". That means that teachers are legally allowed to lie to students about HIV.
When it comes to contraception, only "20 states require provision of information on contraception," while "39 states require provision of information on abstinence." Sure, this is an improvement from the days where abstinence was the only method of birth control that any educator spoke of. The truth is, however, that in many parts of the country, this is still the case.
There are still 9 states with absolutely no requirements of sex or HIV education. Within those 9 states, 5 of them are listed in the Top 12 states with the highest teen birth rates. The reality is that teenagers are going to have sex. It is their right to be educated on how to do it safely and responsibly.
Puberty & Body Acceptance
An often overlooked component of sexuality education is a detailed understanding of how the human body changes during adolescence. Puberty is weird, uncomfortable, and confusing! Any level of understanding would, I'm sure, be welcomed by your average pimple-faced, armpit-sniffing teen.
Biologically, puberty is a precursor to reproductive maturity. Hormonal and bodily changes that teens and pre-teens go through are directly related to their sexual experience. Understanding the function of all the weird things happening can help young people walk through this transition with less shame and more acceptance.
Consent and Sexual Exploitation
If there's one thing that I would have benefitted most from in sex education class, it would have been consent. It is unbelievably pertinent to the sex lives and sexual safety of young people. As a young person exploring my own sexuality, I found myself in so many situations in which my consent was compromised or unclear. At the time, I blamed myself for being fickle or careless or slutty. When in fact, I was just uneducated.
I wasn't alone. Most of us weren't taught the importance of intention and integrity when it comes to sex. And far too many times, things got out of hand and out of control.
Young people fall victim to sexual exploitation every day. One place where this is extremely evident is on college campuses where one in five women experience sexual assault. It's imperative that we teach sexual safety in order to reduce this number and promote healthy interactions between sexual partners.
Healthy Relationships & Romance
Ah, puppy love. Learning to form our first adult relationships happens early for some. If that growth were accompanied by lessons learned about how to have healthy relationships, imagine how many traumatic experiences could be avoided.
Sexuality education would address the ways in which sex, love, and dating are both related and independent from each other. Handling the emotions that occur alongside sexual desire could potentially curb heartbreak, rage, and maybe even save a few young love stories from sad endings.
Whether love is happening or not, the emotional component of sex should not be ignored. It should be explored, studied, and paid attention in an encouraging and positive environment.
Why Do We Need It?
We need comprehensive sexuality education because quite frankly, it doesn't exist. Not on a large enough scale where its benefits can be measured and calculated.
Our society is progressing. Growth is inevitable. Our standards of sexual education should mirror the progress that we are showing. Think about the good it could do. Maybe comprehensive sexuality education would help a trans kid to rethink their suicidal ideation. Maybe it would save a young girl from being a victim of revenge porn. Maybe a son or daughter or person could teach their parents something that they never knew about acceptance and identity. After all, knowledge is power, right?
—
Laurie Magers is a comedy writer and actor living in Los Angeles. Her favorite color is red and her favorite food is crab legs. Check out more from her at www.lauriemagers.com.