Bondage At the Library, 50 Shades of Grey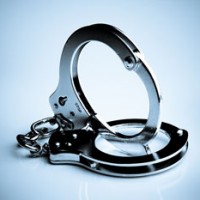 There is something about the sexy librarian look that has male fantasy longevity.  However, Tuesday, October 2, Emily discussed something more hard-core at the San Francisco Public Library-BDSM, in honor of National Banned Books week. 
BDSM (bondage & discipline and sadism & masochism) is discussed in 50 Shades of Grey, EL James' NY Times bestseller banned from libraries in three states (aren't we glad that California is liberal?).  BDSM  refers to the personal relationship centering around activities that are erotic but not necessarily sexual, such as the consensual use of restraint, sensory stimulation, and fantasy role play.   Light bondage, hot wax, blindfolds, whips and chains maybe used.  Emily brought a slew of props to her library presentation such as floggers, crops, and bondage tape available at San Francisco's own Good Vibrations.
Some describe 50 Shades of Grey as pro-feminist, promoting the sex lives of women and couples everywhere.  After reading the book, women across America became more eager to unleash their "inner goddess" and get into bed.  Others have considered the book anti-feminist,  claiming that the male protagonist Christian Grey, takes advantage of the virgin Anastassia Steele's innocence,  bringing her, "a clean slate," into the darker world of BDSM.
Regardless of one's take, there is no doubt that 50 Shades of Grey unleashed a movement.  Aside from controversy generated from being banned in three states, the book set the record as the fastest-selling paperback of all time, surpassing the Harry Potter series.  Many claim that the book's high sales (over 40 million) indicates the rise of "mommy porn" or "female erotica." Housewives and women in their 30's are the prime audience devouring the book.   From our take, anything that encourages more and better sex is good.