BOOB MEDLEY: 7 'BREAST OF' BLOGS & PODCASTS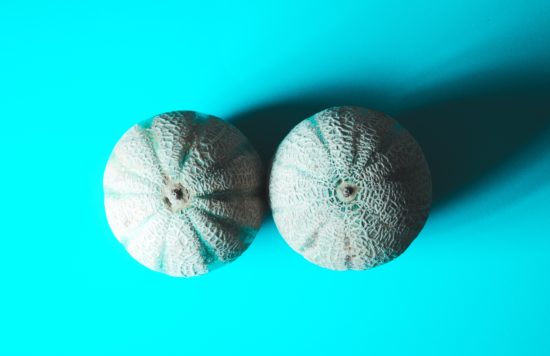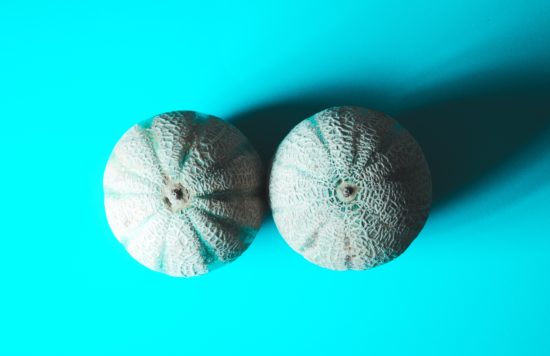 October has officially landed! One of our favorite things about this month is that it's Breast Cancer Awareness Month.
Women face a 1 in 8 chance of developing breast cancer in their lifetime. Learning about and taking care of our bodies is no joke.
In honor of that, we're spreading the message of awareness with some of our top blogs and podcasts showcasing everyone's favorite two breast friends.
BLOGS
THE ELUSIVE NIPPLE ORGASM & HOW TO ACTUALLY REACH IT
When we think about orgasms, they typically involve our genital regions. But there is one power player that can deliver just as much, if not more arousal: the nipples! Our nipples are packed with more than 800 nerve endings!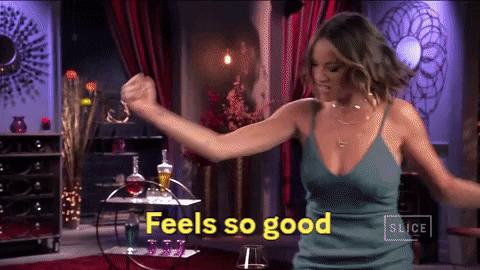 Nipples can actually elicit the same degree of pleasure as the genitals when stimulated. In our blog The Elusive Nipple Orgasm & How to Actually Reach It, we reveal how to harness the unspoken power that lies within them, as well as other tips and tricks for making the most of the experience.
THE PERFECT PINCH OF SPICE: NIPPLE CLAMPS
When you're scouring the aisles of the adult store, many products can sometimes look a bit…intimidating. What's this for? How do I wear this? Do people really use this for THAT??
Of course, you should never feel embarrassed to ask for help, but sometimes doing a little independent research can do the trick! If something like nipple clamps has particularly piqued your interest, but you find yourself wondering about the specifics, Emily's here to the rescue with a short and sweet vlog, The Perfect Pinch of Spice: Nipple Clamps.
Fresh off the CalExotics booth at the annual Adult Novelty Manufacturers Expo, she demonstrates how to actually use them, plus explains why they can feel so good.
ASK EMILY: HOW TO AMP UP YOUR NIPPLE PLAY
So we've covered the basics of nipple play, but did you also know it's not just for the ladies? Sensitivity varies from person to person, but don't underestimate how into nipple play guys can be, too. Take this "Ask Emily" column for example, where a loyal listener dishes all the deets about how nipple play is her and her partner's primary choice of foreplay.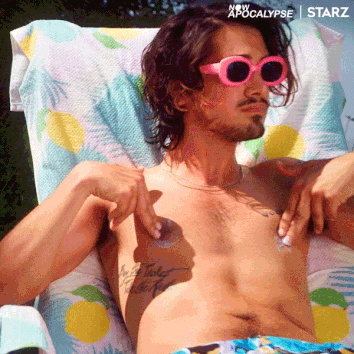 If you're looking to spice things up, it's fair to be a little confused on where to start with toys and products. From clips and suckers to your favorite Womanizer repurposed, Emily has your back on how to figure out the perfect place for you and your boo to begin exploring.
GETTING SEXUALLY LITERATE: JOI, KNIFE PLAY & LACTATION
If there's one thing we've established, it's that nipples are powerful things. They look great, feel great, and can even sustain the lives of newborns. Which brings us to one particularly creative way to take nipple play up a notch: erotic lactation.
Perhaps a lesser known facet of the great, wide world of fetishes, erotic lactation involves getting sexually aroused by breastfeeding within the boundaries of a consensual relationship. And surprise, surprise, we have an entire blog about it! Whether this sounds up your alley or you simply enjoy expanding your sexual horizons, check out our piece on Getting Sexually Literate: JOI, Knife Play & Lactation.
PODCASTS
BREAST OBSESSED: MOVES TO MAKE HER MOAN
For as much as guys think about boobs, it's a wonder (and tragedy) that they so often get ignored in the bedroom.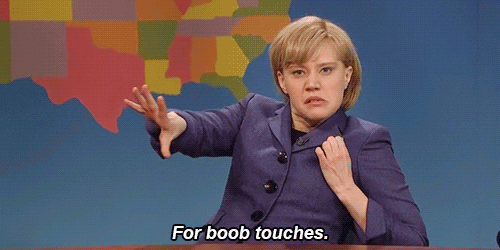 So to get to the bottom of this age-old conundrum, Emily gets down and dirty about this beloved part of the body. In the podcast episode Breast Obsessed: Moves to Make Her Moan, she digs deep into the secrets of maximizing pleasure à la nipple play, as well as what really happens when breasts are stimulated in the first place.
YOUR TWO BREAST FRIENDS
Tag-teaming tips on how to take boob play to the next level, Emily and Producer Jamie dive deep into this ultimate sex hack in the podcast episode Your Two Breast Friends.
They give a step-by-step explanation of how to navigate nipple play. They explain why it's a game-changing form of foreplay. These two are full of tantalizing takeaways that'll have you thinking for days. So slow down and pay attention, because even if you're a nipple novice right now, you can become a seasoned pro in no time.
BREAST ORGASMS
Nipple play never goes out of style. Which is why Emily and Menace were spilling all the juicy details back in 2013 on the throw-back episode Breast Orgasms. Breaking down some of the most common breast myths, along with a busty list of do's and don'ts, the duo is here to set the record straight on how to truly bolster your boob-stimulating savvy. And while at it, also answering just how common the infamous nipplegasm really is…
FOR ALL THE NIPPLE NAYSAYERS…
Just remember: don't knock it until you try it! Never forget about all of the erogenous zones that are totally worth exploring! And if they don't necessarily send you across the finish line, they can definitely help you get there.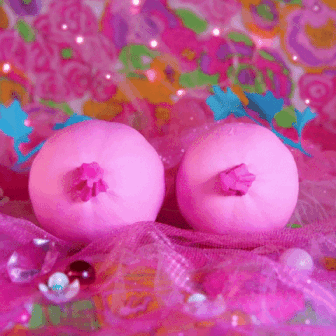 By tapping into such a sensitive area like the breasts, you can make the alluring journey that much more enjoyable – for you and your partner both. And really, who wants to argue with that?
So as part of this year's celebration of Breast Cancer Awareness Month, we encourage you to show some love for the girls year-round though things like pleasure, education – and preventative care, most of all.
---
Alex Anderson is an LA-based lifestyle designer proactively raging against the cultural grain. By day she works in television production, and by night enjoys writing, sewing and seeking guidance from the stars. She also finally has an all black kitty named "Cher." You can follow her website and on Instagram!